Affiliate program
Affiliate Program
If you own a website you can take advantage of the possibility to earn additional money by joining Poczta Kwiatowa Affiliate Program. It is enough to insert Poczta Kwiatowa's banner or a link on your own website.
Every Customer who places an order by means of Your website provides You with additional benefit – 7 % commission from each realized order.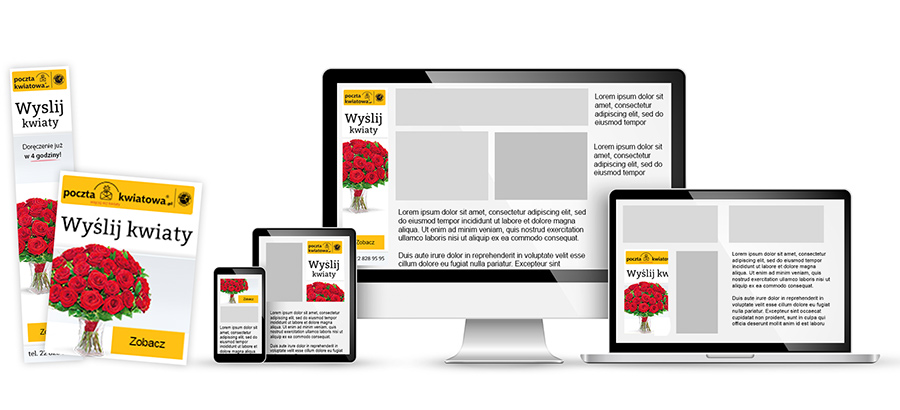 How to become our partner?
In order to join our Affiliate Program, log in and go to the Affiliate Program on your account. If you do not have got an account register. Next click a link "Join" in the Affiliate Program menu.
Insert your website address and click "Add website". In case you possess more websites it is not required to set up new accounts; it is enough to add next website here. After adding all of the websites you ought to accept regulations and send an application.
After the verification process is completed and your application is accepted by The Customer Service Centre you will get the access to all of the Affiliate Program functionalities.
Commision
Each client placing an order via Your website guarantee you additional profit - 7% commission from each implemented order.
After inserting an advertisement on your website each display, click or placed (and paid) order is registered in the statistics of a given advertisement. Commission is charged per each paid order. In case of annulling an order; commission for that order will be annulled as well.
---
If you have got any ideas how to improve our Affiliate Program or queries concerning its functioning, please contact us.
phone: 22 828 95 95
e-mail: info@pocztakwiatowa.pl