Wybór imienia dla dziecka często wiąże się z chęcią utrwalenia jakichś wartości bądź wspomnień, związanych z konkretnym imieniem. Czasem dzieci dziedziczą imiona po przodkach, osobach znanych bądź otrzymują imię mające interesujący wydźwięk lub symbolikę. Miłośnicy kwiatów chętniej wybierają dla swych pociech imiona związane z roślinnością, chcąc w ten sposób przekazać urok ukochanej róży, fiołka bądź hiacynta. Jakie są najpopularniejsze kwiatowe imiona?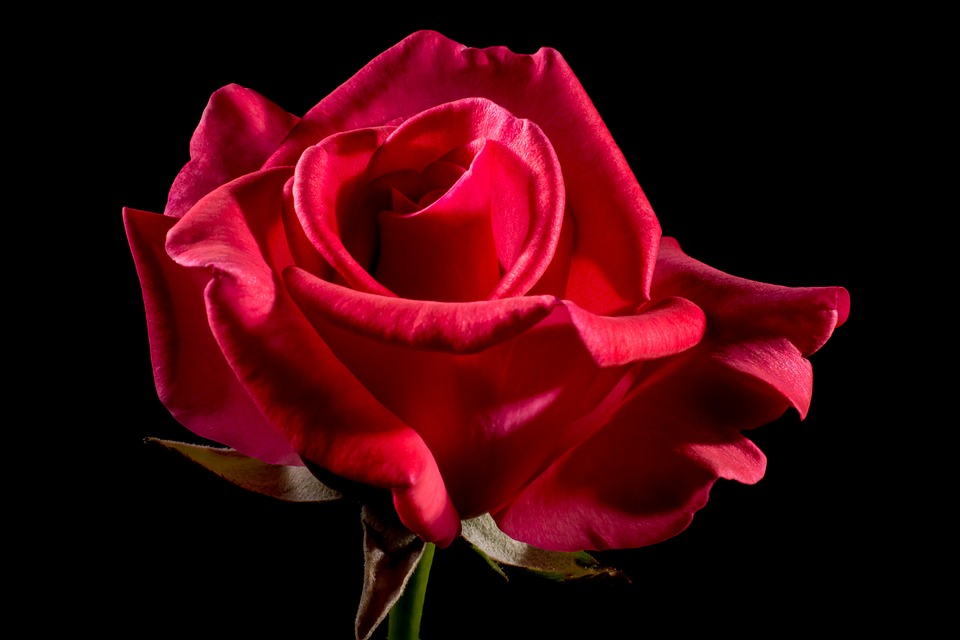 Jednym z najpopularniejszych imion żeńskich, związanym z równie popularnym kwiatem jest Róża. Imię to pochodzi od łacińskiego słowa rosa, oznacza kobietę delikatną oraz piękną. Róża obecna jest również w mitologii: w Grecji była atrybutem bogini piękna ? Afrodyty, w Rzymie symbolizowała dyskrecję. Kontrastem czerwonej róży jest kwiat lilii, od którego pochodzi imię Liliana. Kobieta nosząca to imię miała być piękna i niewinna jak kwiat lilii, co symbolizuje również biel płatków tego kwiatu. Imię Zuzanna również swoje pochodzenie łączy z lilią: w języku hebrajskim shushan oznacza lilię. Etymologia tego imienia w języku arabskim łączy się również z kwiatem lotosu, dzięki czemu Zuzia staje się niezwykle kwietną osobą. Co ciekawe, wynikiem połączenia róży oraz lilii jest imię Rozalia, które pochodzi z języka łacińskiego.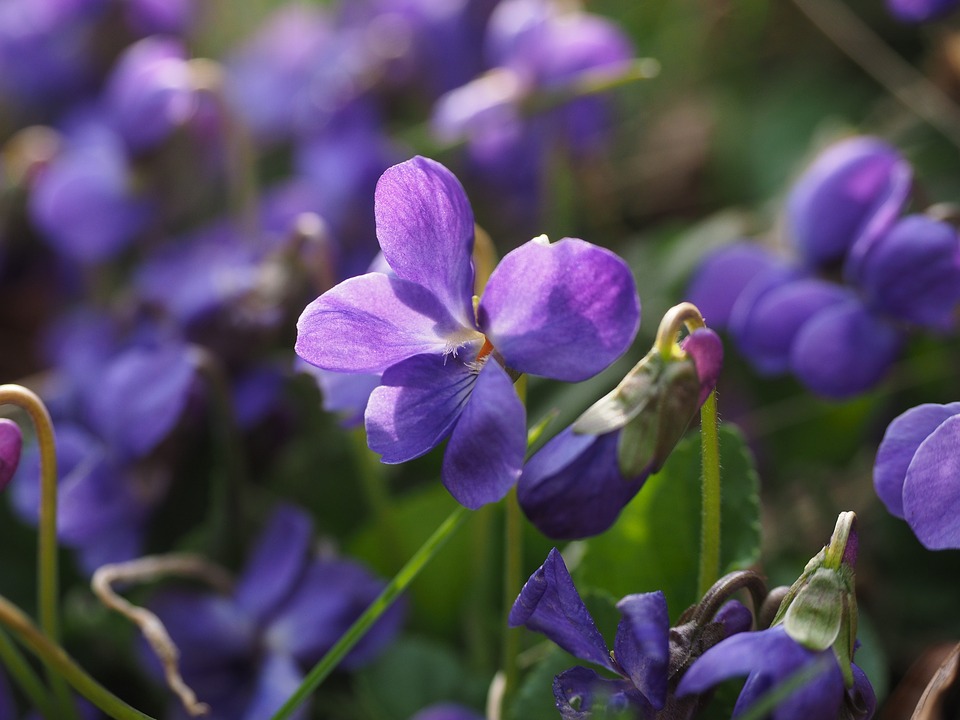 Jolanta, imię popularne w Polsce, prawdopodobnie pochodzi z języka greckiego w wyniku połączenia słów fiołek oraz kwiat. Podobną etymologią może pochwalić się każda Wioletta, ponieważ imię to pochodzi od włoskiego słowa violetta, które oznacza fiołka wonnego. Przepiękny kwiat malwy również ma swoją ?imienną następczynię? - jest nią każda Malwina. Uznaje się, iż jest to zdrobniona forma łacińskiego słowa malva, które oznaczało kwiat malwy. Imię to szczególnie rozpowszechniło się w Polsce poprzez literaturę. Podobnie jak Malwina, Laura uznana jest za szczególnie poetyczne imię. Petrarka poświęcił swojej ukochanej Laurze cykl sonetów, ale również polscy wieszczowie czynili ją bohaterką swoich utworów. Etymologia tego imienia związana jest z wawrzynem: łacińskie laurus oznacza ?uwieńczona wawrzynem?. Jak wiadomo, kwiaty wawrzynu są niezwykle drobne oraz delikatne, co idealnie wiąże się z literacką historią Laury.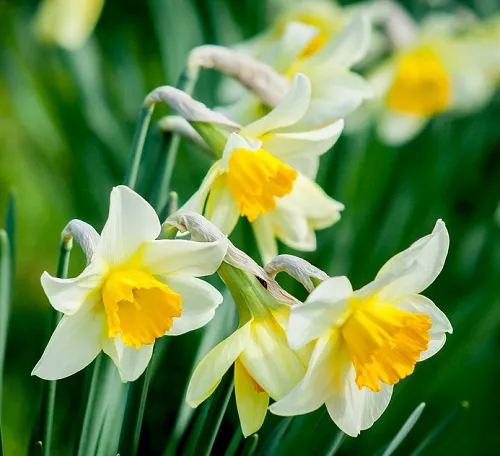 Przyjacielem Laury na pewno byłby Laurencjusz, lecz to imię nie przyjęło się w Polsce. W jego miejsce powstał słowiański odpowiednik ? Wawrzyniec, który w swojej nazwie zawiera wawrzyn. Laura i Wawrzyniec z pewnością tworzyliby zgraną parę. Kolejnym męskim imieniem, który ma swój żeński odpowiednik, jest Hiacynt. Pochodzi z języka greckiego, a związany jest z mitologią: zazdrosny Zafir przyczynił się do śmierci Hiacynta. Z krwi umarłego wyrosły kwiaty, które zostały nazwane jego imieniem. Niewiele osób wie, że polską formą imienia Hiacynt jest Jacek. Częściej spotyka się żeńską formę Hiacynta, głównie ze względu na tradycję chrześcijańską. Najsłynniejszym, choć nie najpopularniejszym męskim imieniem kwietnym zdecydowanie jest Narcyz. Swoje pochodzenie również wywodzi z języka greckiego, a poprzez powiązanie mitologiczne kojarzony ze zjawiskiem narcyzmu. Jego żeńskim odpowiednikiem jest Narcyza. Imię to pojawiło się w Polsce dopiero w XIX wieku. Równie kwiatowe imię nosi każdy Florian - pochodzi ono od łacińskiego słowa kwiat lub kwitnący, a jego przyjaciółką jest Flora, znana wszystkim miłośnikom roślin, jako bogini wiosny i kwiatów.
Nieoficjalnie uważa się, że piękne jesienne astry swoją potoczną nazwę ? marcinki, wzięły od imienia Marcin. Podobnie jeśli chodzi o maciejki, cudownie pachnące kwiaty. Niektórzy uważają, że powiązane są z Maciejem, lecz nie ma żadnych dowodów na to powiązanie. Udowodnioną ciekawostką jest etymologia imienia Fabian: pochodzi od od łacińskiego słowa faba, czyli bób. Choć jest to roślina bardzo smaczna, trzeba pamiętać, że posiada bardzo ładne kwiaty.
Czasem za pięknym imieniem może kryć się niesamowita mitologiczna historia, a kwiatowe imię może swoje pochodzenie zawdzięczać ciekawej etymologii. Można powiedzieć, że kwiatom przysługuje nie tylko rola pięknej i pachnącej rośliny, gdyż niektóre ich nazwy kryją wyjątkowe historie oraz znaczenia.