Róża od lat należy do najchętniej wręczanych i otrzymywanych kwiatów. Jest jednym z uniwersalnych symboli miłości, namiętności i zaufania. Do każdego z często wybieranych kolorów tego kwiatu przypisano osobne znaczenie, które często jest w stanie wyrazić znacznie więcej, niż jakiekolwiek słowa.
Czerwona
Czerwień to barwa zarezerwowana dla wyznań miłosnych. Najczęściej kojarzy się ją z prezentem od kochanka dla wybranki, ale można również obdarować nią swoją matkę lub córkę. W każdym przypadku czerwona róża odzwierciedla najszczersze uczucia i przywiązanie. Jeżeli kobieta otrzyma ją od swojego partnera, powinna odczytać to jako symbol pożądania, gdzie miłość cielesna idzie w parze z duchową.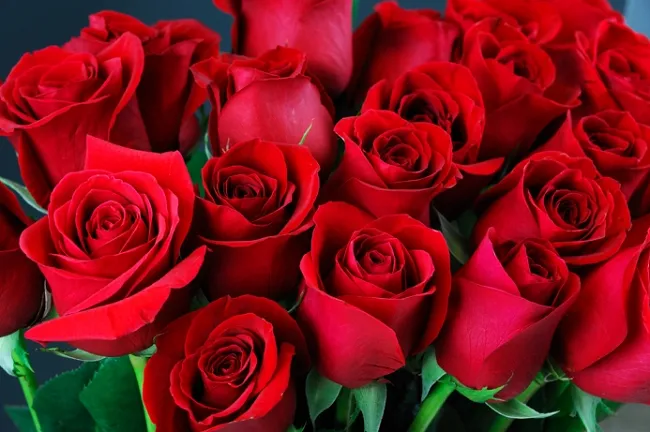 Biała
Jeżeli płatki róży są białe lub jasnokremowe, staje się ona najlepszym wyrazem lojalności i szacunku. W przeciwieństwie do czerwonej, nie symbolizuje namiętności, tylko czystość. Prawdopodobnie właśnie dlatego jest to jeden z najpopularniejszych kwiatów dobieranych do bukietów ślubnych. Najlepiej się sprawdzi, jeżeli podaruje się ją swojej pierwszej, młodzieńczej sympatii. Pokazuje się w ten sposób, że uczucie wynika nie tylko z zauroczenia wyglądem zewnętrznym.
Różowa
Jako kolor pośredni pomiędzy dwoma wymienionymi powyżej, można wybrać go zarówno na pierwszą randkę, jak i na rocznicę ślubu. Konkretna interpretacja zależy w dużej mierze od odcienia. Jasny oznacza zachwyt nad rozkwitającą urodą, szczególnie w rękach młodej dziewczyny, a ciemny wdzięczność i podziw. To bezpieczny i stosunkowo uniwersalny wybór, ponieważ trudno go opacznie zrozumieć.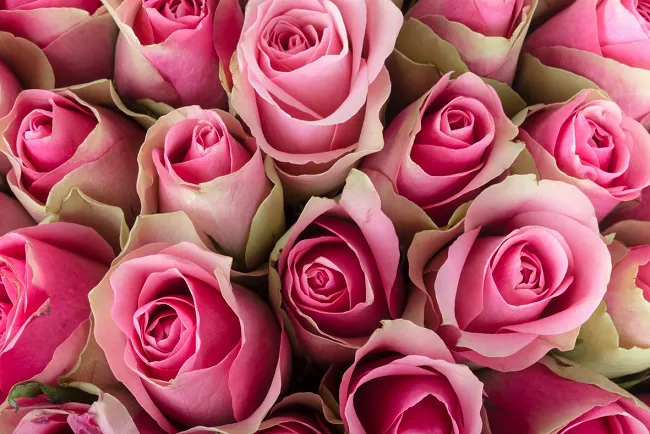 Żółta
W przeszłości kwiat ten był formą przeprosin za niewierność lub oskarżenia o zdradę, ale na szczęście dzisiaj budzi znacznie pozytywniejsze myśli. Można w ten sposób wyrazić każde platoniczne uczucie, najczęściej po prostu przyjaźń. Jest to także miła forma gratulacji, więc nada się idealnie na świętowanie awansu lub innego sukcesu kogoś bliskiego. W Stanach Zjednoczonych żółte róże daje się również na pocieszenie.
Herbaciana
Róża herbaciana, czyli pomarańczowa również stanowi połączenie dwóch podstawowych barw, tym razem żółci i czerwieni. Jako, że pierwsza kojarzona jest z przyjaźnią, a druga z miłością, kobieta obdarowana tym kwiatem podczas spotkania, powinna się spodziewać, że mężczyzna chce w ich relacji pójść o krok naprzód. W innych sytuacjach, taki kwiat jest po prostu wyrazem entuzjazmu i optymizmu, a także szczerej dumy.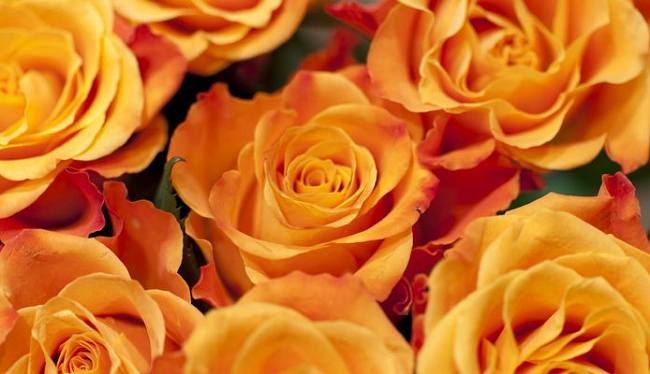 Wymienione barwy są zdecydowanie najczęściej wybierane, ale przecież współcześnie da się tworzyć kwiaty we wszystkich kolorach tęczy. Trudno do każdej z możliwości mieć gotową interpretację, gdy każdy może tworzyć w tym zakresie swoje własne tradycje. Kto wie, być może kobieta otrzymująca od męża bukiet błękitnych róż doskonale wie, co ukochany miał na myśli...