Właśnie dziś, 21 listopada przypada Światowy Dzień Życzliwości i Pozdrowień. Warto w tym dniu podejść to pewnych spraw, a szczególnie do ludzi z pozytywną energią i uprzejmością. Czy jest recepta na przyjemne spędzenie tego wyjątkowego dnia? Oczywiście, wystarczy być życzliwym w stosunku do innych i obdarowywać ich uśmiechem!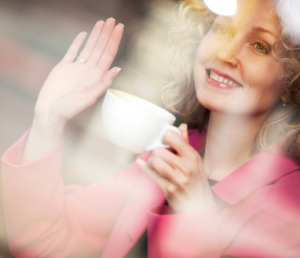 Święto to narodziło się w 1973 roku w Stanach Zjednoczonych. Jego oryginalna nazwa brzmi Hello World Day. Odnosi się ona do zwyczaju mówienia hello (cześć) do przynajmniej dziesięciu osób dziennie. W Polsce, choć święto to nie należy do najpopularniejszych, z roku na rok, informacja o nim dociera do coraz szerszego grona, co oznacza, że jeszcze większa ilość osób pamięta o tym, by być zwyczajnie miłym dla otoczenia.
Cel jest bardzo prosty ? wystarczy być w tym dniu uprzejmym i zarażać serdecznością innych. Może to być zwykły uśmiech lub ciepłe spojrzenie, podanie ręki sąsiadowi czy nawet krótka rozmowa. Widząc kogoś po raz pierwszy warto powiedzieć dzień dobry, a nawet życzyć miłego dnia. Takie zachowanie z pewnością będzie miłą sytuacją dla powitanej osoby, a także wywoła uczucie przyjemności w osobie witającej. Warto sprawdzić samemu :)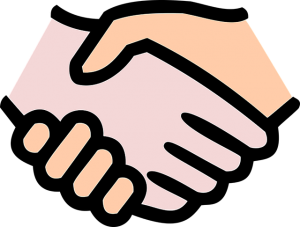 21 listopada jest naprawdę szczególną datą. Głównie dlatego, że na co dzień, będąc w wirze codziennych spraw, często zapomina się o gestach uprzejmości, wiele rzeczy jest niezauważanych, pomijanych. Dlatego, choć raz w roku, właśnie tego dnia warto spojrzeć na codzienność inaczej, bez narzekania, dąsania się, antypatii do kogo i czegokolwiek. Brak złych emocji nada rzeczywistości mnóstwo koloru i radości.
Zwykłe ustąpienie miejsca w tramwaju osobie starszej, bezinteresowna pomoc drugiej osobie, dziękowanie za drobiazgi i życzliwość w domu, w pracy czy na ulicy zagwarantuje wszystkim lepsze samopoczucie i nieschodzący z twarzy uśmiech. Dzięki okazywanej uprzejmości często zdobywa się nie tylko szacunek innych ludzi, ale również jest to okazja do nawiązania nowych znajomości.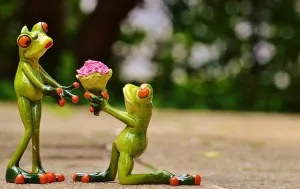 Nie od dziś wiadomo, że ludzie mają skłonność do naśladowania zachowań innych. Dlatego warto być miłym nawet na osób nieżyczliwych lub zupełnie nieznanych. Być może okazanie uprzejmości, będzie skutecznym sposobem na przełamanie pierwszych lodów? Zamiast oczekiwać pozytywnych gestów od innych, lepiej samemu wykonać pierwszy krok i być przykładem.
W tym szczególnym dniu należy pamiętać przede wszystkim o tych, który kocha się najbardziej - to właśnie oni zasługują na wyjątkowe traktowanie. Najlepiej zaskoczyć ich w formie niespodzianki. Ci, którzy nie mają na to pomysłu, polecamy zajrzeć na stronę Poczty Kwiatowej? - tam nie brakuje kompozycji kwiatowych i upominków, które wywołają w nich najpiękniejsze uczucia i uśmiech.