Pomimo że tojeść nie jest tak reprezentacyjna jak lilia  czy słonecznik, to w przypadku, gdy zależy nam na roślinie wielosezonowej i w dodatku łatwej w uprawie, zasadzenie jej będzie odpowiednim wyborem.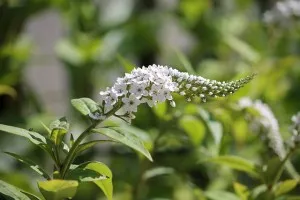 Tojeść to bylina o niewielkich kwiatach, liściach nie mających oryginalnego wyglądu, a jednak raz posadzona będzie nam towarzyszyć przez dłuższy czas racząc nasze oczy soczystym żółtym kolorem.  Rzadziej spotkamy ją występującą w odcieniach bieli bądź purpury. Rodowitym terytorium dla znaczącej większości gatunków tojeści są tereny Europy oraz Azji, jednakże wiele odmian znajdziemy także w Ameryce.
Jej najbardziej znana nam odmiana to Lysymachia vulgaris, inaczej Tojeść pospolita. Ta roślina o podłużnych liściach, wyrastających przeciwlegle bądź w okółkach, ma kwiaty koloru żółtego kwitnące na szczytach łodyg. Płatki na brzegach są gładkie i posiadają jajowaty kształt okalając wyrastające pręciki. Pozyskiwany z nich barwnik dawniej stosowany był do farbowania tkanin.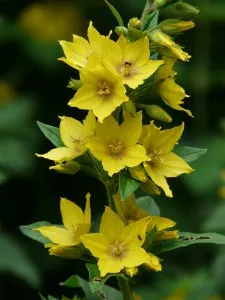 Inną równie popularną odmianą jest Tojeść kropkowana czyli Lysimachia punctata. Roślina ta potrafi dorosnąć do 100 cm wysokości i  być równie inwazyjna, co jej krewna Tojeść pospolita. Mimo, że kolorem jest podobna do kuzynki, to jednak trochę się od niej różni. Liście są nieco mniejsze, a ich dolna część pokryta jest kropkami, które stały się inspiracją dla nazwy.
Jedna z wielu odmian tojeści posiada także właściwości lecznicze. Stosuje się ją przy leczeniu krwawień wewnętrznych, biegunek czy reumatyzmu.