Zima to pora roku, która kojarzy się z krótkimi dniami, oblodzonymi drogami i mroźną aurą. Żeby nieco ocieplić najzimniejszy okres w roku warto przypomnieć słowa starej piosenki Majki Jeżowskiej, która śpiewała: ?Hu hu ha, hu hu ha - nasza zima zła, ale zima z Mikołajem jest pachnącym, ciepłym majem??. To właśnie Święty Mikołaj sprawia, że mimo wszystkich niedogodności jakie niesie za sobą zima, zarówno dzieci jak i dorośli z niecierpliwością czekają na dzień, w którym upamiętniając zapoczątkowaną przez wielkodusznego biskupa z Mirry tradycji obdarowujemy się wzajemnie drobnymi upominkami.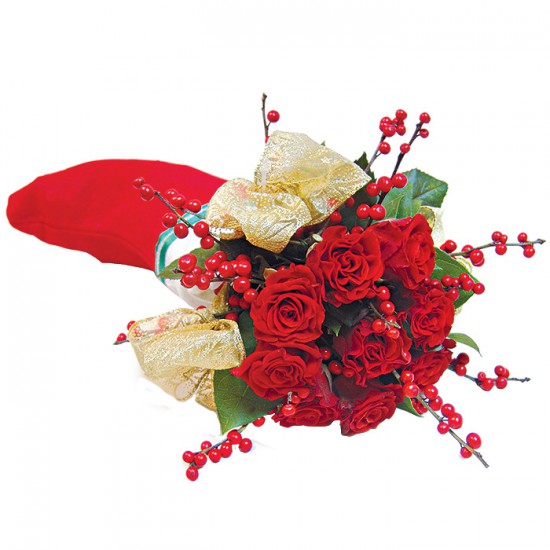 W Polsce imieniny Mikołaja obchodzone są 6 grudnia. Według panującego od dawna zwyczaju, w nocy z 5. na 6. grudnia do grzecznych dzieci przychodzi straszy pan z siwą brodą, ubrany w czerwony kubraczek oraz czapkę z białym pomponem i w nagrodę zostawia im pod poduszką smakołyki. Jednak nie we wszystkich regionach Polski tradycja ta wygląda tak samo. Według poznańskiej legendy Mikołaj przychodzi rankiem 6. grudnia i zagląda do domów przez okno. Jeśli zobaczy wyczyszczone buty, zostawia domownikom prezenty, ale jeśli buty są brudne lub nie ma ich w ogóle, zamiast upominków poczciwy staruszek zostawia zgniłą pyrę. Na Śląsku Cieszyńskim w ten wyjątkowy dzień na wsiach można spotkać przebranych Mikołajów. Dzielą się oni na dwie grupy - Białych, którzy są uosobieniem dobra i Czarnych - złych, przebranych najczęściej za diabły czy niedźwiedzie.
Różnie też obchodzone są Mikołajki poza granicami naszego kraju. W Holandii do dzieci przychodzi Sinterklass, który 5. grudnia przypływa statkiem z Hiszpanii i rozdaje wszystkim, którzy na to zasłużyli czekoladowe litery. Według tradycji, każdy dostaje pierwszą literę swojego imienia. W Szwecji prezenty rozdaje Jul Tome, który wkłada upominki do skarpet zawieszonych przy kominku, dołączając do nich krótką, rymowaną zagadkę. Za naszą wschodnią granicą najmłodszych odwiedza Dziadek Mróz, któremu często towarzyszy wnuczka - Śnieżynka. Dziadek Mróz przynosi prezenty nie 6. grudnia, a dopiero w Nowy Rok. Z całkiem innym od znanego nam wizerunku Mikołaja można spotkać się na Słowacji i w Austrii. Słowacki Mikołaj ma bowiem wygląd upiora z kosą w ręku, Austriacki natomiast pojawia się w towarzystwie diabłów, których zadaniem jest straszenie niegrzecznych dzieci i rozdawanie prezentów grzecznym.
Tradycji mikołajkowych na całym świecie jest bardzo wiele. Niezależnie jednak od tego jak Święty Mikołaj wygląda według różnych przekazów i kto mu towarzyszy, zawsze przynosi miłe upominki. Warto ten sympatyczny zwyczaj pielęgnować i obdarowywać bliskich podarunkami. Nawet, gdy nie możemy podarować bliskim prezentów osobiście, w rolę świętego Mikołaja może wcielić się kurier Poczty Kwiatowej?, która w swojej ofercie ma kolekcję bukietów i prezentów przygotowaną specjalną na Mikołajki. Upominki dla najmłodszych można wybierać z bogatej oferty koszy po brzegi wypełnionych pysznymi słodkościami oraz pluszowych maskotek. Dla pań świetnym prezentem będzie wyjątkowa biżuteria bądź efektownie zapakowany zestaw herbat. Panowie natomiast z przyjemnością przyjmą butelkę markowego alkoholu w zestawie z różnymi pysznościami. Z szerokiej gamy oryginalnych podarunków można wybrać idealny prezent dla każdego bez wychodzenia z domu. Potem wystarczy już tylko czekać, aż kurier dostarczy upominek do osoby, którą chcemy nim obdarować i cieszyć się radością obdarowywania.