W Nowym Jorku znajduje się niezwykły staw. W mieście o umiarkowanym klimacie rośnie święty lotos, kwiat pochodzący z południowo-wschodniej Azji i Australii. Tam skąd pochodzi jest mikroklimat, który pozwala na rozkwit tropikalnych roślin. A więc, jak to się dzieje?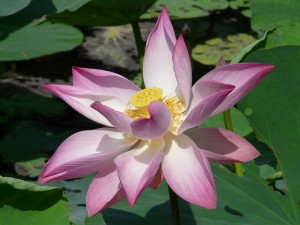 Nelumbo nucifera należy do roślin wodnych. Zakorzenione w błocie stojącej wody liście i kwiaty wychodzą ponad jej powierzchnię. Osiągając czasem kilka metrów długości stoją na twardych, włóknistych łodygach. W kulturach azjatyckich znajdziemy nawet metafory odnoszące się do tego, że łatwo jest zginać łodygę lotosu, ale bardzo trudno złamać. Kwiaty lotosu mają pastelowe płatki w odcieniach od bieli poprzez róż aż do kremowo-żółtych.
Isnieje także pochodna lotosów azjatyckich czyli Lotos Północnoamerykański, który pochodzi z południowo-wschodniej części Stanów Zjednoczonych i Karaibów. Kwiat jest mniejszy i delikatniejszy. I lepiej odnajduje się w zróżnicowanym klimacie.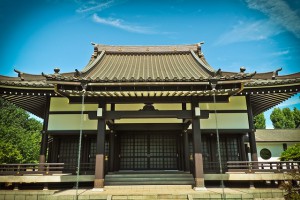 Lotos ma swoje miejsce także w religiach Azji. Symbolika odnosi się do siły wzrostu i majestatycznego utrzymania łodygi pod wodą. W buddyzmie oznacza czystość mowy, umysłu i ciała ponad dążeniami do pożądania i przywiązania. Biały lotos symbolizuje Bodhi, stan całkowitej mentalnej czystości i doskonałości duchowej i wyciszenia naszej natury. Czerwone kwiaty symbolizują pierwotną naturę serca. To lotos miłości, współczucia, pasji, aktywności i wszystkich przymiotów serca.