Nastał grudzień. Nie bez powodu miesiąc ten jest dla wielu, zarówno dzieci jak i dorosłych, ulubionym w całym roku. Już pierwsze dni nadają magicznego nastroju wszystkiemu dookoła. Ulice, wystawy sklepowe i domy są pięknie przystrojone w świecidełka, choinki i biały puch ? te dekoracje już na dobre dają znać o zbliżających się Świętach Bożego Narodzenia. Dniem, który jest ich miłym przedsmakiem są Mikołajki, obchodzone zawsze 6 grudnia. To właśnie wtedy, zarówno małe jak i duże łasuchy, wyczekują słodkości w miejscach, które, według tradycji, specjalnie przygotowuje się na tę okazję.

Najbardziej charakterystycznymi kolorami w okresie przedświątecznym i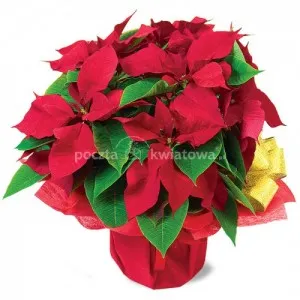 świątecznym jest czerwień i zieleń, które otulają niemal każdy zakątek. Są zauważalne we wszelkich świątecznych ozdobach, a także w kwiatach ? najlepszym tego przykładem są Poinsencje, zwane Gwiazdami Betlejemskimi. W czerwieni jest także sam strój Mikołaja, który, jak głosi legenda, w nocy z 5 na 6 grudnia przychodzi do domów w czapce z pomponem i zostawia najmłodszym słodkości i upominki w postaci drobnych zabawek i pluszaków, podobnych do tych, jakie znajdują się na stronie Poczty Kwiatowej?.
W zwyczaju tym, Mikołaj odwiedzający dzieci prezenty pozostawiał w specjalnie przygotowanych do tego miejscach. Mógł je umieścić pod poduszką, w bucie czy w skarpetach - dziś nadal praktykuje podrzucanie mikołajkowych podarunków do tych ?kryjówek?. Dzięki temu poranne odkrywanie tych niespodzianek sprawia tak wiele radości.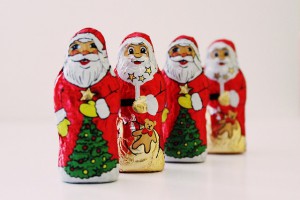 Złocone orzechy, pierniki czy jabłka były niegdyś głównymi prezentami od Mikołaja. Dziś przybierają one nieco inną formę - są nimi czekoladki, figurki w kształcie Mikołaja, bałwana czy reniferów.
Mikołajki nie są jednak zwyczajem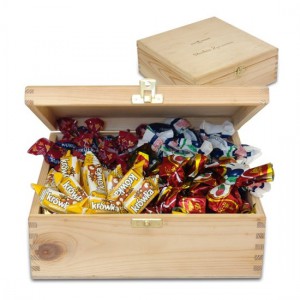 obchodzonym jedynie przez najmłodszych. Również dorośli nie odmawiają sobie mikołajkowych słodkości. Często też wcielają się w rolę Świętego Mikołaja i obdarowują nimi swoich najbliższych. W te sposób chcą sprawić im niespodziankę, która nie tylko rozpromieni ich twarze, ale także będzie przypominać błogie chwile dzieciństwa, kiedy to sami trudzili się czyszczeniem butów w przeddzień Mikołajek. Dziś, wszyscy dorośli mogą być nowoczesnymi Mikołajami wysyłając bliskim słodki upominek na odległość. W tym zadaniu z przyjemnością pomaga kwiaciarnia internetowa oferując pomysłowe prezenty, które osłodzą ten grudniowy dzień.
Na tych parę dni przed 6 grudnia Mikołaj ma zatem ręce pełne roboty, gdyż musi zdążyć przygotować wszystkie upominki. Jednak po tym pracowitym dniu z pewnością wróci do siebie, do Laponii, gdzie mieszka razem z pomocnymi elfami. Nawet, jeśli informacja ta nie jest to do końca potwierdzona, czy nie jest przyjemnie wierzyć w to, że Święty Mikołaj naprawdę istnieje? :)