Święta Bożego Narodzenia to wyjątkowy czas, pełen radości, spędzony wspólnie z rodziną, przy stole nakrytym śnieżnobiałym obrusem, czekając na pierwszą gwiazdkę na niebie. Nikt i nic nie jest w stanie odebrać chwil spędzonych w gronie najbliższych osób. Unoszący się w całym mieszkaniu zapachy pierników, cynamonu i czerwonego barszczu z uszkami są źródłem niezapomnianych wspomnień.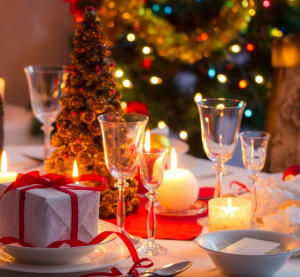 Jak głosi tradycja na stole wigilijnym powinno królować 12 potraw, pełnych symboliki. W niektórych regionach kraju liczba ta nawiązuje do dwunastu apostołów, którzy zasiedli z Jezusem do ostatniej wieczerzy, w innych natomiast liczbę miesięcy w roku. Warto wspomnieć, że wiele zwyczajów świątecznych ma swoje korzenie w obrzędach pogańskich.
Na wigilijnym stole bez wątpienia królują ryby, które symbolizują wolność i harmonię. Najczęściej wybór pada na karpia, o którym często zapomina się przez resztę roku. Otoczony w panierce, smażony, smakuje wyśmienicie. Drugim dość popularnym gatunkiem są śledzie, podawane na różne sposoby - tradycyjnie w śmietanie, occie lub oleju. Honorowe miejsce zajmuje także kapusta, którą w zależności od domu, przygotowuje się z grzybami lub grochem. Nikt przecież nie wyobraża sobie świąt bez pierogów z kapustą i grzybami. Podczas Wigilii warto spróbować kompotu z suszu, który zaskakuje bogactwem smaku i różnorodną symboliką. Jabłka zapewniają miłość i zdrowie, gruszki gwarantują długowieczność, a suszone śliwki przepędzają złe duchy. Nieodłącznym symbolem świąt jest również barszcz czerwony z uszkami. W niektórych regionach podawany jest zamiennie z zupą rybną, którą można spotkać na Pomorzu i Kaszubach lub zupą owocową, której wielbicielami są mieszkańcy Warmii i Mazur.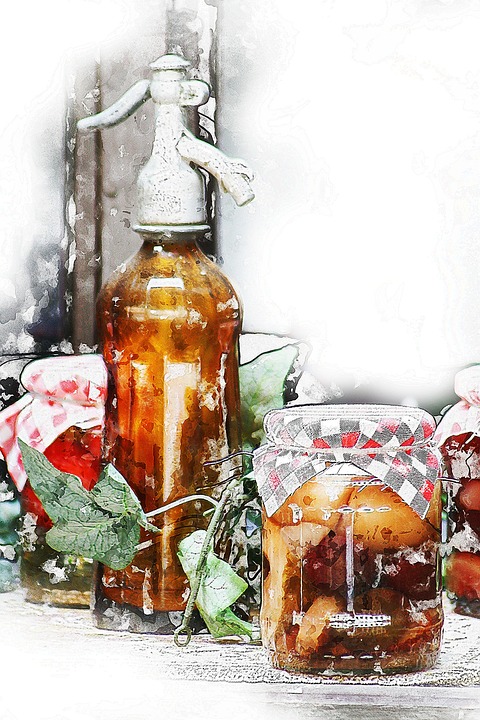 Wigilijne menu różni się nieco w zależności od regionu kraju, a także domowych tradycji, przekazywanych z pokolenia na pokolenie. Na Śląsku wyjątkowym specjałem jest moczka, której podstawowym składnikiem jest piernik z dodatkiem rodzynek, orzechów czy suszonych śliwek. Podobno nie ma dwóch takich samych, każdy robi ją po swojemu. Makówki - bułeczki pszenne, przekładane masą makową podaje się na śląskich stołach, kluski z makiem można spotkać w Lubelskim czy Kujawsko?Pomorskim, natomiast pyszne łazanki zaskakują smakiem na Podlasiu.
Na świątecznym stole nie może zabraknąć pysznych ciast i łakoci, które sprawią uśmiech nie tylko na twarzach dzieci, ale i tych większych łasuchów. Piernik, miodowniki, sernik, makowce, keksy, ciasta orzechowe ? tradycyjne, domowe smaki, kulinarne wyzwania, dzięki którym można mile zaskoczyć najbliższych. Tradycja nakazuje spróbować każdej z potraw, chociaż odrobinę, ma to zapewnić szczęście w nadchodzącym roku.
Wigilia to niewątpliwie najbardziej uroczysty, najbardziej wyczekiwany wieczór w roku. Warto więc puścić wodzę fantazji nie tylko podczas krzątania się po kuchni, wyczarowując zachwycające potrawy, ale również dekorując całe mieszkanie. Wigilijny stół staje się najważniejszą częścią domu, to przy nim cała rodzina łamie się opłatkiem, składając życzenia. Stroiki świąteczne z żywych gałązek, nie tylko roztaczają w całym domu cudowny zapach, ale są niezwykłą niespodzianką dla domowników i gości. Kwiatowe kompozycje są efektowną dekoracją, która pozwoli podkreślić nadzwyczajny klimat świąt.
Tak wyjątkowy czas pozwoli zapomnieć o codziennych obowiązkach, oderwać się od problemów i przeżyć magiczną świąteczną atmosferę wspólnie z rodziną.