Jak co roku widok obsypujących nas dookoła liści skłania do głębszych refleksji. Stanowi on niejako symbol przemijania i pożegnań. To właśnie w tym okresie, bardziej niż kiedykolwiek, mamy tendencje do zadumy i wpadamy w melancholijny nastrój. Dzieje się tak nie tylko z powodu dającego się wszędzie odczuć spowolnienia tempa. Ma to związek także za Świętem Zmarłych.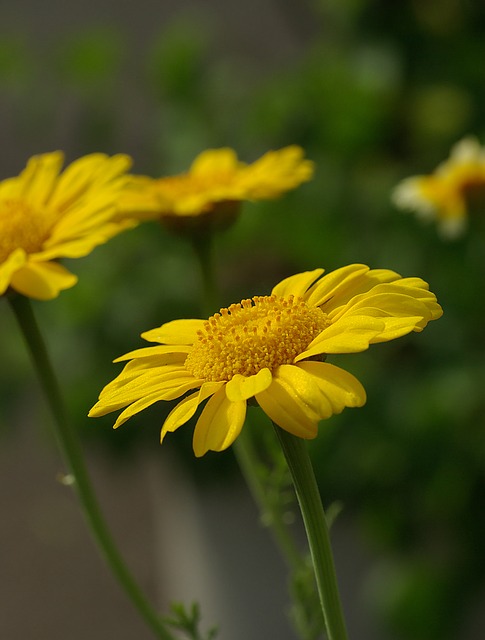 Jest to jeden z tych dni w roku, w którym wspólnie z rodzinami wybieramy się na cmentarze, na groby naszych bliskich, by ich wspominać i uczcić pamięć. To wtedy pełni zadumy zapalamy znicze, symbol wieczności i przynosimy kwiaty, zazwyczaj chryzantemy. Właśnie z tego powodu kojarzą się one jednoznacznie. W Polsce wiąże się je z tematem żałoby i śmierci. Jednak w Azji skąd pochodzą stanowią one symbol wytrwałości i władzy, a Chińczycy używali chryzantem w celu zapewnienia sobie długowieczności oraz nieśmiertelności.
Może u zapomnianych podstaw corocznego, ponownego wyboru chryzantem na groby najbliższych leży jedna z przyczyn, dla których tak bardzo cenili ich Azjaci. Z pewnością kierują nami pożyteczne pobudki. Przede wszystkim wybieramy chryzantemy, dlatego że jesteśmy do tego przyzwyczajeni. Tak robili nasi rodzice, dziadkowie i pradziadkowie. Taka jest tradycja. A ona narodziła się zapewne dzięki użyteczności tych kwiatów. Ozdabiając groby naszych bliskich na przełomie późnej jesieni i zimy musimy się liczyć z dużym prawdopodobieństwem przymrozków, a te chryzantemy potrafią bardzo dobrze znosić. By pięknie się prezentowały nie potrzebują wysokich temperatur ani zbyt wyszukanej opieki. To właśnie ta cecha odporności stanowi o tym, że chryzantema od lat króluje niezmiennie na polskich cmentarzach. Nie bez znaczenia pozostaje jej wygląd i przepiękne , duże, okrągłe kwiaty. Każdy z nas chce bowiem wyrazić jak najpiękniej potrafi swoją miłość, tęsknotę i żal po stracie osób najbliższych.