Maj to czas, w którym dzieci komunijne przystępują do Pierwszej Komunii Świętej - to ważne wydarzenie zarówno w życiu dziecka, jak i jego rodziców. Po uroczystej Mszy Świętej rodzina i zaproszeni goście spotykają się na przyjęciu komunijnym, aby spędzić czas z młodym katolikiem. W tym czasie dużą rolę odgrywają kwiaty. Świeżych kwiatów, symbolizujących nie brakuje w samym kościele, ale też i w miejscu przyjęcia. Stosuje się je również jako element dekoracji ubioru dzieci komunijnych. Co istotne, kwiaty na taką okazję są doskonałym prezentem.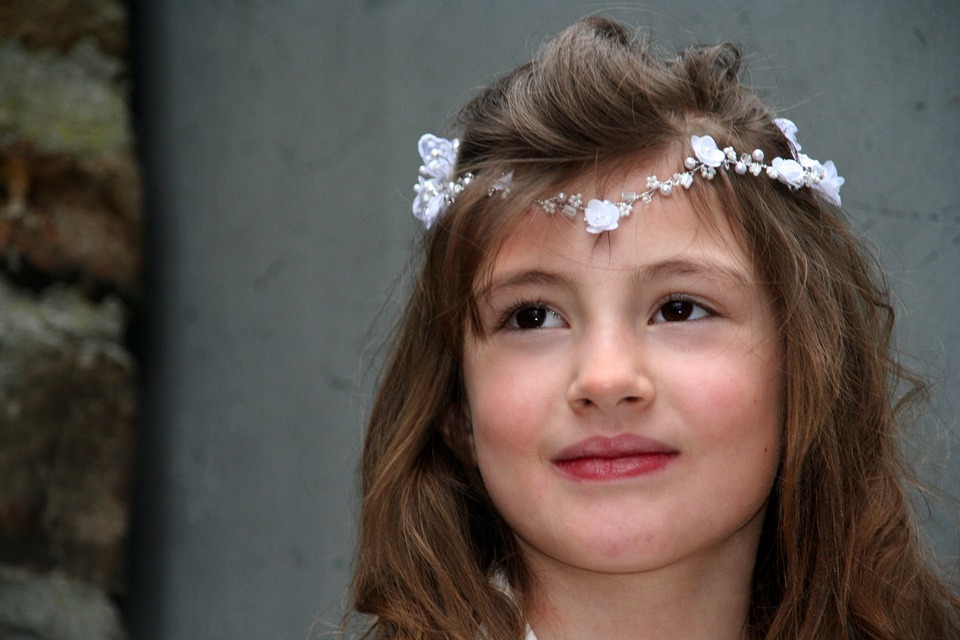 Pierwsza Komunia Święta kojarzy się głównie z białym kolorem, który jest symbolem czystości i niewinności. W tym odcieniu tworzone są ubrania komunijne, dodatki i dekoracje. Również bukiety i wianki powinny być stworzone z białych kwiatów. W dniu uroczystości każda dziewczynka trzyma w ręce wiązankę z kwiatów, która może być wykonana z wielu gatunków roślin ozdobnych. Najczęściej wybierane są stokrotki, konwalie, róże, hortensje, lilie, storczyki lub goździki. Bukiecik komunijny to nie wiązanka ślubna - powinien być dość mały i delikatny, dopasowany do dziecka. Jest to też dodatek, więc nie może przyćmić całości stroju. Zamiast wiązanki można zdecydować się także na skromną biżuterię florystyczną, która tak samo pięknie będzie prezentować się w tym dniu. Ważnym dodatkiem dla stroju dziewczynki jest także wianek. Najlepiej wykonać go ze świeżych kwiatów, które będą atrakcyjnie prezentować się i komponować z fryzurą dziecka. Do ubrania dla chłopca, jeżeli będzie ubrany w garnitur, warto dodać butonierkę, która również będzie idealną ozdobą.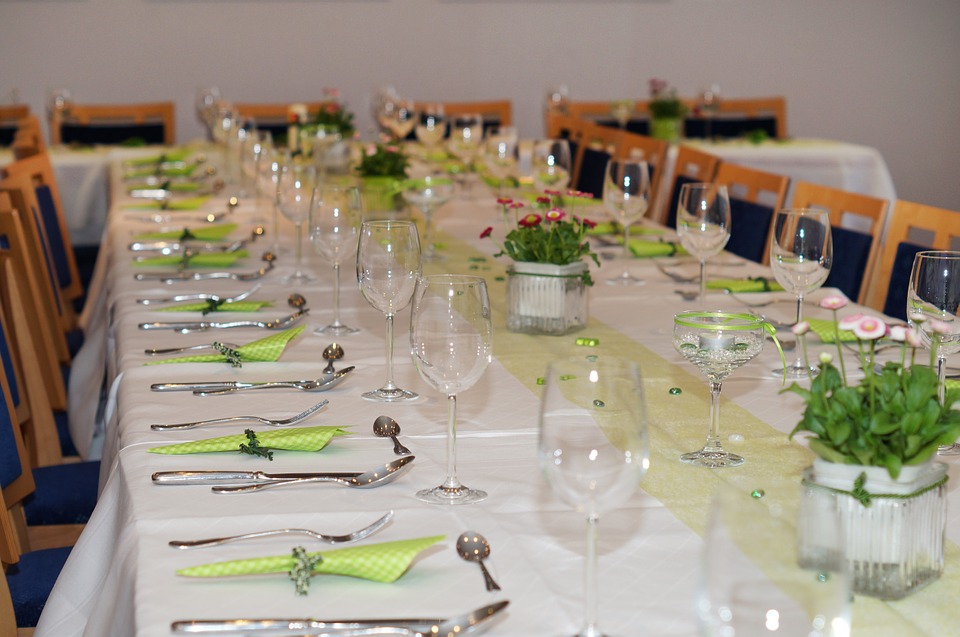 Kolejnym istotnym elementem podczas organizacji Pierwszej Komunii Świętej jest dekoracja stołu komunijnego w domu. Aby całość idealnie się komponowała, najlepiej wybrać te same kwiaty co w bukieciku, wianku lub innym dodatku stroju dziecka. Bukiety na stół nie powinny być wielkie, lepiej postawić kilka małych i nie wysokich, które nie będą przeszkadzać gościom w rozmowach i jedzeniu. Także tutaj świetnie sprawdzą się stokrotki, lilie, konwalie, goździki i gipsówka. W maju potrafi być bardzo gorąco, dlatego lepiej unikać nietrwałych roślin takich jak fiołki, tulipany czy niezapominajki. Nie warto także wybierać roślin o silnym zapachu, ponieważ mogą on drażnić zaproszone osoby. Dziecko w dniu Pierwszej Komunii Świętej powinno czuć się wyjątkowo, dlatego należy udekorować krzesło, na którym będzie siedzieć przy stole. Świetnie sprawdzą się tu kwiaty i wstążki wplecione w oparcie krzesła.
Organizacja Pierwszej Komunii Świętej to pracochłonne zajęcie dla dziecka i rodziców. Uczęszczanie na nauki przedkomunijne, branie udział w próbach do Mszy, a także planowanie całego wydarzenia, zamawianie strojów, kwiatów, sali i innych rzeczy wymaga poświęcenia czasu. Warto pamiętać, że w tym dniu nie prezenty są najważniejsze, ale uroczystość podczas której dziecko po raz pierwszy przyjmuje Eucharystię.