Dzień Babci i Dzień Dziadka to jedne z najbardziej wzruszających rodzinnych świąt. Dziadkowie to osoby wyjątkowe, zawsze służące radą, ciepłym słowem, nawet w tych najtrudniejszych chwilach. Warto spędzić te dni właśnie z nimi, okazując im ciepło i poczucie bliskości, o których z pewnością marzą.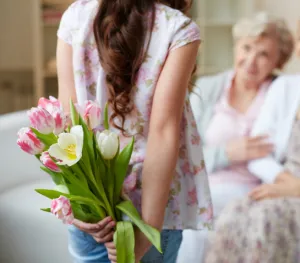 Rola Dziadków, jaką odgrywają w życiu młodego człowieka, jest bardzo ważna. To czas, kiedy zarówno Babcia, jak i Dziadek stają się wzorami do naśladowania, a zatem cieszą się też ogromnym szacunkiem. Dziadkowie dzielą się z wnukami swym życiowym doświadczeniem niemal na każdym kroku, co również wpływa na ich wychowanie. Są oni nie tylko źródłem mądrości, ale i przyjacielem czy towarzyszem zabaw. Kochają szczerą, bezgraniczną miłością. Nikt tak jak Babcia czy Dziadek nie potrafi rozpieszczać wnuków. Na dodatek są bardzo uczuciowi, często zdarza im się tęsknić, nawet, gdy bliskie osoby są jeszcze obok. Podczas rodzinnych spotkań nie kryją również zadowolenia z obecności wnuków ? wtedy przytulają najmocniej jak potrafią i głaszczą po głowie.
Te styczniowe dni, warto poświęcić rodzinie i wybrać się na wspólne odwiedziny Dziadków. Warto więc zrobić im małą niespodziankę i wpaść z wizytą - po prostu porozmawiać, powspominać wspólne chwile i pokazać, jak bardzo są ważni.
Życzenia dla Babci i Dziadka powinny płynąć prosto z serca. Aby podziękować za bezcenną troskę i bezwarunkową miłość, wystarczy dobrać odpowiednie słowa. A czego życzyć Babci i Dziadkowi z okazji ich święta? Przede wszystkim pomyślności i zdrowia, by mogli się nim cieszyć jak najdłużej. Szczęścia, by każdy dzień był dla nich źródłem radości, a uśmiech nie znikał z twarzy i przeganiał zmartwienia. Oczywiście cierpliwości, aby mieli siłę pielęgnować u wnuków to co najlepsze, a każda łza, była tą szczęścia. Składając życzenia można wspomnieć, żeby ukochani Dziadkowie nadal pozostali drogowskazem i kroczyli przez życie z dobrocią w sercu, otoczeni osobami, które ich kochają. Warto pamiętać, że każde życzenia, szczególnie te ubrane własnymi słowami, mają szczególną wartość.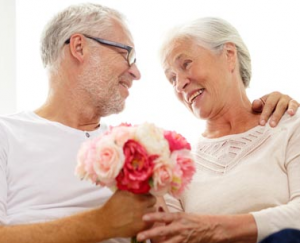 Doskonałym upominkiem, zarówno dla Babci i Dziadka są kwiaty i słodkości. Symbolizujące szczere uczucie, piękne kompozycje kwiatowe, to wspaniały pomysł, aby podziękować im za opiekę i wsparcie. Gdy spotkanie z nimi staje się niemożliwe można im sprawić niespodziankę, w formie wysyłki kwiatów i dołączenia do nich liścika z dedykacją. Dzięki niemu będą wiedzieli od kogo otrzymali niespodziewaną przesyłkę.
Warto pamiętać o Dniu Babci i Dniu Dziadka, to jedna z wielu, lecz najważniejszych okazji, kiedy można w wyjątkowy sposób wypowiedzieć słowo dziękuję.