Rocznice ślubów to wyjątkowe okazje dla par do świętowania ich wzajemnej miłości. Celebrowanie tej uroczystości może nam pomóc w umocnieniu więzi łączącej z partnerem oraz przypomnieć powody, dla których zdecydowaliśmy się na spędzenie reszty swojego życia właśnie z tą osobą.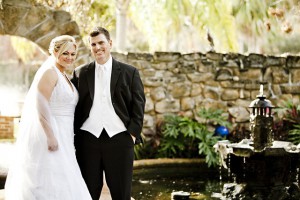 Każda z rocznic jest na swój sposób inna i zasługuje na to, by obchodzić ją w wyjątkowy sposób. Za każdym razem bowiem jako para na nowo zobowiązujecie się do dalszego wspólnego życia. Rangę tego dnia można podkreślać w różny sposób, jednak najczęstszym i chyba najbardziej symbolicznym gestem będzie wręczenie pięknego bukietu. Jeżeli świętują osoby w naszym otoczeniu to również wręczmy im kwiaty - prezent wyrażający nasze najlepsze życzenia. Miłym akcentem będzie także dołączenie do bukietu małego upominku. Za pomocą strony www.pocztakwiatowa.pl możemy zamówić bukiety wraz z upominkami.
Obchodzenie rocznicy ślubu to czas na celebrowanie ciągle łączącej nas więzi, nawet wtedy jeśli jest to dopiero pierwszy wspólny jubileusz z wielu przyszłych. Dlatego postaraj się swojej drugiej połowie pokazać jak bardzo Ci na nim/niej zależy. Z pomocą w wyrażaniu uczuć, jak zawsze mogą przyjść niezawodne czerwone róże. Kolor ten bowiem najmocniej podkreśli głębię uczucia.
Przyjęło się nazywać każdą z rocznic w  określony sposób np: papierowa,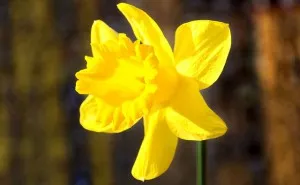 porcelanowa czy złota. Podobnie rzecz się ma, gdy chodzi o kwiaty. Jeśli chcielibyście coś zmienić i odejść od tradycyjnego bukietu z czerwonych róż wówczas może okazać się pomocna poniższa lista.
Pierwsza rocznica symbolizowana jest przez bratki, druga kosmos, trzecia fuksje, czwarta geranium, piąta stokrotki, szósta kalie, dziewiąta maki, dziesiąta żonkile, dwunasta piwonie, czternasta dalie, piętnasta róże, dwudziesta lilie, dwudziesta piąta irysy, trzydziesta słodki groszek, czterdziesta nasturcje, pięćdziesiąta fiołki.