Kwiaty to najpiękniejszy prezent, jaki można podarować drugiej osobie, a dzięki różnorodności ich gatunków i znaczeniu można przekazać wiadomość bez użycia słów. Wręczenie kwiatów na odległość nie jest już problemem, z pomocą przychodzi Poczta Kwiatowa, która zrobi to za ciebie.
Daleko, a jednak blisko
Bywają sytuacje, w których z różnych powodów nie możemy być osobiście na uroczystości dla nas ważnej, jednak chcielibyśmy pokazać komuś, że o nim pamiętamy lub zależy nam na nim, wówczas świetnym pomysłem jest skorzystanie z usług kwiaciarni internetowej, która skomponuje bukiet i dostarczy go pod wskazany adres. Odległość nie musi stanowić problemu, aby zrobić komuś przyjemność i obdarować go pięknymi kwiatami.
Jakie kwiaty wybrać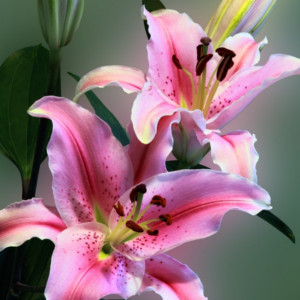 To na jakie kwiaty się zdecydujemy mają wpływ dwa czynniki, a mianowicie to jakie aktualnie kwiaty w danym sezonie są dostępne oraz ich symbolika, która wbrew pozorom odgrywa ważną rolę. W większości kwiaciarni dostępne są następujące gatunki kwiatów: róże, które w kolorze czerwonym są symbolem płomiennej miłości, zaś herbaciane są nieco bardziej neutralne i oznaczają wdzięczność. Storczyki to popularne kwiaty doniczkowe, które wymagają dużej ilości troski oraz pielęgnacji, jednak są one tak piękne, że każdy będzie dbał o nie z wielką starannością. Ponadto storczyki są kwiatami całorocznymi, więc jesienią będą się pięknie prezentować na stole czy parapecie. Kwiat ten symbolizuje doskonałość i zmysłowość, a także głęboki podziw dla drugiej osoby. Lilie to pachnące kwiaty, które oznaczają niewinność, czystość oraz najlepsze życzenia. Natomiast goździki i gerbery to wyraz szacunku, a także podziwu. Pamiętajcie, że piękne jesienne bukiety można stworzyć komponując ze sobą eustomy, dziurawiec, hortensje, chryzantemy i alstremerie. Kwiaty mogą wyrazić więcej niż tysiąc słów, a komponując bukiet z kilku gatunków przekazujemy oznakę wielkiej sympatii wobec drugiego człowieka.
Jakie okazje są warte podarowania kwiatów
Okazji do przekazania kwiatów przy pomocy Poczty Kwiatowej jest naprawdę dużo. Do najpopularniejszych należą urodziny i imieniny, ponieważ dni te są wyjątkowe dla każdego człowieka. Zdarza się jednak tak, że nie możemy uczestniczyć we wspólnym świętowaniu z kuzynką, przyjacielem czy inną bliską osobą, warto wtedy przesłać wybrany bukiet i dołączyć w liściku kilka miłych słów. Wiele niezwykłych życiowych sytuacji zasługuje na ubarwienie ich kwiatami. Jeśli nie możesz bukietu przekazać osobiście, nic straconego, bo Poczta Kwiatowa stanie na wysokości zadania i dostarczy bukiet nawet na drugi koniec Polski i za granicę.
Kwiaty to piękny prezent, z którego ucieszy się każdy obdarowany. Pokaż drugiej osobie, że zależy ci na relacjach z nią - niech odległość nie stanowi już problemu!