Wydawałoby się, że ludzie oceniają świat przede wszystkim zmysłem wzroku. Na postrzeganie otoczenia mają znaczący wpływ również inne zmysły. Jednym z najbardziej czułych jest węch. To za pomocą nosa można wyczuć wiele substancji chemicznych z otoczenia i analizować je ? mniej lub bardziej świadomie. Węch pozostaje jednak zmysłem bardzo subiektywnym i może w kategoryczny sposób zakwalifikować zarejestrowaną substancję.
Warto zatem otaczać się przedmiotami wyglądającymi nie tylko pięknie, ale również przyjemnie pachnącymi. Odpowiednio dobrana woń w pomieszczeniu może mobilizować, dodawać energii i relaksować. Zapachy mają niewątpliwy wpływ na samopoczucie człowieka. Niektóre z nich rodzą indywidualne skojarzenia, inne są dla odbiorcy nowe i potrafią go zaintrygować. Chcąc więc podzielić się przyjemnością z najbliższymi, warto choćby na etapie dawania prezentów rozważyć nie tylko kwestie wyglądu, ale też zapachu.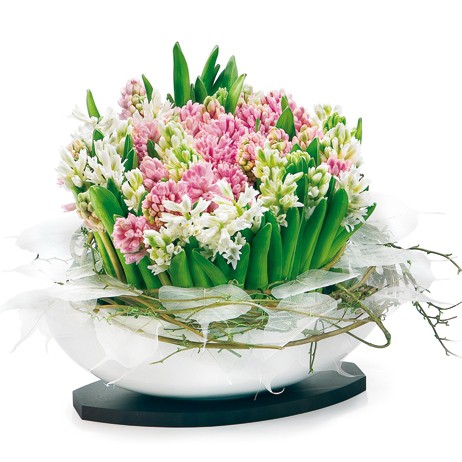 Oczywistym zapachem przywodzącym najmilsze skojarzenia są przede wszystkim kwiaty. Róże, konwalie, fiołki, hiacynty... Ich subtelna woń uspokaja, relaksuje i wprowadza w dobry nastrój. Nie da się podważyć argumentu, że kwiaty pachną intrygująco i ich aromatowi nie równa się żadna inna woń. Nie ma nic bardziej przyjemnego, niż unoszący się w powietrzu zapach hiacyntów na początku wiosny. Podobnie działają konwalie, które kwitną w maju. Ich woń jest na tyle intensywna, że potrafi wypełnić cały dom, otulając go charakterystycznym zapachem. Miłe wspomnienia może przywołać także zapach fiołków. Kwiatowe zapachy są na wyciągnięcie ręki, a dostarczenie prezentu w postaci bukietu kwiatów może być doskonałym sposobem na podarowanie pachnącej niespodzianki.
Jednym z najsłodszych i rodzących najprzyjemniejsze skojarzenia aromatów jest zapach czekolady. Dodaje on energii do działania i radości życia. Czekolada subtelnie rozluźnia, więc nawet wdychając aromat czekolady, z łatwością można pozbyć się z zasięgu myśli trapiących problemów i zmartwień. Gwarantuje ona poprawę nastroju i daje poczucie szczęścia. Co więcej, czekolada traktowana jest jako afrodyzjak, a osobom poddanym jej aromatowi, częściej przechodzą przez głowę romantyczne myśli. Z drugiej strony, zapach czekolady wyostrza apetyt nie tylko na miłość, ale również na jedzenie, o czym wiedzą właściciele wielu kawiarni i restauracji.
Większość ludzi nie wyobraża sobie rozpocząć poranka bez silnego aromatu kawy. Jest to swego rodzaju pomoc w zaplanowaniu rytmu dnia i sygnał dla mózgu, że czas rozpocząć działania. Kawa pobudza i ułatwia koncentrację, stąd jest nieodzowna dla każdej aktywnej osoby. Zapach kawy jest - zdaniem niektórych - najpiękniejszym aromatem na świecie. Stąd też, w celu odstresowania i zyskania nowych sił, warto przynajmniej zaczerpnąć obłędnego zapachu niezmielonych ziaren kawy.
Kawa, czekolada, kwiaty ? zapachy te kuszą, pobudzają i urzekają. Szczególnym przykładem są kwiaty, które potrafią oczarować i zachwycać zarówno pięknem i delikatnością płatków, a także swym zapachem. Obdarowanie drugiej osoby pojedynczym kwiatem lub bukietem z pewnością będzie miłym gestem. Zapach kwiatów to aromat, który romantycy powinni dopisać do swojej listy. Bo kto powiedział, że przez nos nie trafi się do serca...?