Jeśli zastanawiasz się nad tym, w jaki sposób najlepiej wyrazić wdzięczność swojemu szefowi bądź pracownikowi, najlepiej sprawdzą się propozycje, które przygotowaliśmy na tę okazję poniżej. Kosz prezentowy czy po prostu butelka dobrego alkoholu? Przeczytaj poniższy artykuł, a zasięgniesz garści inspiracji do swojego upominku.
Prezent od firmy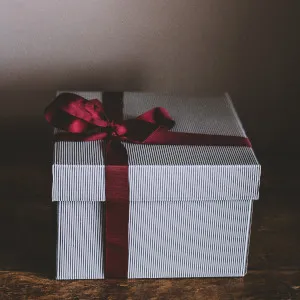 Pierwszym pytaniem, jakie powinno się postawić podczas wyboru jakiegokolwiek prezentu, są preferencje smakowe klienta lub współpracownika, dla którego szykujemy upominek. Jeśli poszukujesz czegoś uniwersalnego, bo nie do końca orientujesz się, czy Twój wybór będzie w guście odbiorcy, sprawdź ofertę koszy upominkowych. Między innymi te ze słodyczami oraz kawą i herbatą sprawdzą się idealnie – unikniesz dzięki nim ryzyka i widocznego rozczarowania na twarzy Twojego klienta. Kolejną opcją jest klasyka, która podbija serca niezmiennie od wielu lat każdemu, komu zostaje ofiarowana – likier czekoladowy w towarzystwie czekolad. To słodkie połączenie będzie strzałem w dziesiątkę i umożliwi ugoszczenie osób, które zawitają na spotkanie w domu Twojego współpracownika – dzięki Twojemu prezentowi będzie mógł pochwalić się smakowitym podarunkiem. Innym pomysłem, który sprawdzi się idealnie jako podziękowanie, jest likier karmelowy z solą morską, a dołączone do nich praliny karmelowe z solą urozmaicą całość, dodając jej słodkiego odbioru. Jeśli jednak czujesz, że czegoś brakuje w powyższych propozycjach, wystarczy, że zapoznasz się z ofertą dodatków, które możesz dołączyć do proponowanych przez nas prezentów – na przykład zdjęcie ze spotkania oprawione w piękną ramkę będzie pamiątką, która stanie się ponadczasowym elementem wyposażenia wnętrza. Dodatkowo możesz wybrać do prezentu bombonierkę lub odpowiednie wino.
Najlepszy prezent dla szefa
Szykujesz odpowiedni prezent dla swojego szefa i chcesz przy jego pomocy pokazać, jak bardzo go doceniasz oraz podziękować za owocną współpracę? Wybierz irlandzkie whiskey – w naszym połączeniu znajdziesz dwie butelki alkoholu, z czego jeden rodzaj będzie ostrzejszy, a drugi łagodniejszy. Dodatkiem, który wniesie słodycz do całości, są figi w czekoladzie. Bardziej klasycznym połączeniem może być kawa z syropem oraz czekoladą – sprawdzi się w każdym przypadku dzięki swojej uniwersalności. To dobry wybór w momencie, kiedy nie jesteś przekonany, jaki rodzaj alkoholu lubi Twój szef. Jeśli jednak chcesz zaryzykować z wyborem czegoś mocniejszego, ale jednocześnie nie rezygnować z kawy, która znajdzie swoje zastosowanie w każdym domu, zdecyduj się na brandy z kawą, pralinami oraz czekoladą. Eleganckie opakowanie doda jeszcze większego szyku całości.
Oto propozycje najbardziej eleganckich prezentów, które sprawdzą się zarówno jako upominek dla firmy, szefa, jak i dla klienta, któremu chcesz podziękować. To najlepszy sposób na wyrażenie uczuć, a dodatkowo klasyczny, piękny produkt, który może zdobić wnętrze jako stylowa dekoracja.