Dzisiaj pierwszy dzień kalendarzowej wiosny. Nadeszła najpiękniejsza pora roku, w której rozkwitają nie tylko kwiaty, ale także uczucia. Słońce, ciepło, zapach kwiatów sprawiają, że ludzie stają się radośni i otwarci na nowe doznania. Ten dzień warto uczcić spacerem czy przejażdżką rowerową z ukochaną osobą, przyjaciółmi bądź rodziną. Podczas takiej małej wycieczki można rozglądać się już za rozkwitającymi pąkami kwiatów i drzew.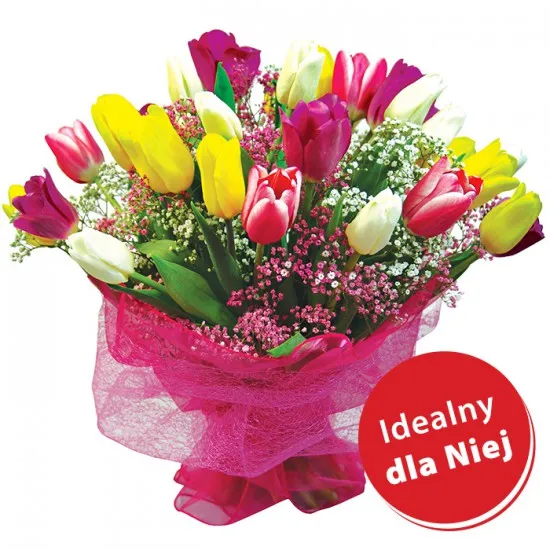 Do najpopularniejszych wiosennych kwiatów zaliczyć można tulipany, hiacynty, żonkile, krokusy i narcyzy. To przepiękne rośliny, z których warto tworzyć domowe dekoracje. Z pewnością taki widok będzie wprawiał w dobry nastrój, a ładny zapach pobudzi zmysły.
Tulipany to kwiaty występujące w wielu odmianach i kolorach. Ich urok sprawia, że kobiety są nimi oczarowane, a bukiety z nimi cieszą się nieprzemijającą sławą. Nie bez powodu tulipan nazywany jest królem wiosennych roślin cebulowych. Hiacynty oprócz wyglądu zachwycają także swym zapachem. Występują one w wielu odmianach kolorystycznych, dlatego każdy może odnaleźć swój ulubiony okaz. Piękne narcyzy również kwitną w wielu kolorach. A żonkile, które są ich odmianą cieszą oko intensywną żółtą barwą, która oczywiście kojarzy się z radością i słońcem.
Wraz z nadejściem tej pory roku, bajeczne bukiety wiosenne na różne okazje są dostępne w kwiaciarni internetowej Poczta Kwiatowa?. Wysyłając je bliskiej osobie możemy poprawić jej oraz pokazać, że jest dla nas ważna. Takie kwiaty świetnie sprawdzą się jako upominek urodzinowy czy imieninowy. Doskonałym wyborem będzie np. bukiet Tulipanowa Tęcza. Bukiet ten składa się z 25. kolorowych tulipanów, które z pewnością podbiją serce ukochanej osoby. Inną kompozycją są Kolorowe Hiacynty ? z pewnością ucieszy kogoś swoją wielobarwnością i wspaniałym zapachem.
Natomiast Bukiet żonkili będzie radosnym podarunkiem na każdą okazję. Ujmuje swą prostotą i pięknem. 25 żonkili ułożonych na okrągło z pewnością wprawi w wiosenny nastrój obdarowaną osobę. Te same kwiaty można również zamówić w bardziej przybranej formie ? jest nią Kompozycja Wiosenna radość. Tę floryści utworzyli z 15. żonkili przyozdobionych mchem i żółtą kokardą oraz umieścili je w eleganckim naczyniu.
Zamawiając któryś z naszych bukietów można podarować bliskiej osobie wiele radości i sprawić, by nawet w niepogodę w jej domu panował wiosenny nastrój.