Walentynki często kojarzą się z przereklamowanym świętem, ponieważ miłość powinna być okazywana każdego dnia. Niemniej jednak warto kontynuować piękną tradycję wręczania sobie prezentów oraz miłosnych listów. Walentynki przecież przypominają nam jak ważną i silną emocją jest miłość, pozwalają docenić swoją drugą połówkę oraz motywują do podziękowania jej za wszystko. Jednak jaki prezent dla ukochanego wybrać?
Kwiaty dla ukochanego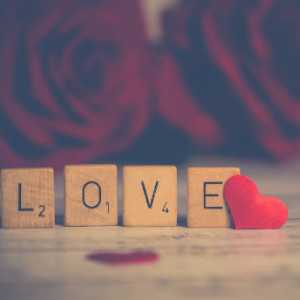 Wbrew pozorom kwiaty dla mężczyzny to równie dobry pomysł, co wręczenie ich partnerce. Piękne bukiety posiadają ogromną wartość emocjonalną i wprowadzają obdarowane nimi osoby w pozytywny nastrój. Kwiatami, które najbardziej kojarzą się z Walentynkami są oczywiście czerwone róże, jednak czy to właśnie na nich kończy się wybór? Oczywiście, że nie. Prezent na Walentynki według tradycji powinien zawierać czerwone elementy, dlatego warto pozostać przy tym kolorze, jednak możliwości gatunkowe są ogromne. Wspaniale sprawdzą się goździki oraz tulipany. Jeżeli znamy ulubiony gatunek kwiatów, zadanie będzie dużo prostsze. Wystarczy ulubiony kwiat owinąć czerwoną wstążką i dodać romantyczny liścik miłosny. Dla przykładu świeży, duży bukiet słoneczników w połączeniu z czerwienią będzie stanowił piękny prezent dla Niego, który cudownie wyglądać będzie w wazonie w widocznym miejscu mieszkania.
Kawowa miłość
Jeżeli jednak chcemy zawrzeć coś praktycznego w prezencie dla ukochanego, warto zastanowić się nad gotowym zestawem. Jeżeli partner jest smakoszem kawy, z pewnością spodoba mu się pomysł kosza, gdzie znaleźć będzie mógł ulubione ziarna wraz z ręcznie zdobionymi truflami i wysokiej jakości ciastkami, a także smakowym syropem do urozmaicenia codziennego, porannego napoju. Całość stworzy luksusowy, walentynkowy prezent, który z pewnością zaskoczy nawet najbardziej wymagającego partnera. Zatrzymując się przy gotowych zestawach, warto pomyśleć nad czymś co przyda się podczas walentynkowej, romantycznej kolacji. Wysokiej jakości wino bądź likier mogą być wspaniałym uzupełnieniem praktycznego, walentynkowego upominku.
Prezent dla ukochanego wcale nie musi wiązać się z wielogodzinnymi poszukiwaniami w centrach handlowych. Walentynkowy prezent przede wszystkim warto by był romantyczny i szczery. Jest to kontynuacja tradycji oraz najlepszy sposób na przypomnienie sobie o gorącym uczuciu, jakie łączy dwójkę ludzi.