Zbliżają się Walentynki - najważniejsze święto zakochanych, które odbywa się 14 lutego. Na wystawach sklepowych dominuje czerwień, która jest kolorem miłości, motyw serca oraz przytulnych misiów. To czas, aby odnaleźć odpowiedni, romantyczny prezent dla ukochanej, która z pewnością doceni miły gest. Tylko na co się zdecydować?
Flower Box - romantyzm w pudełku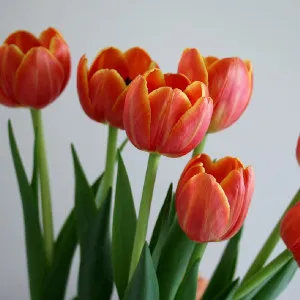 Warto zdecydować się na prezent, który będzie połączeniem klasyki z nutą nowoczesności. Każdy uwielbia praktyczne i estetyczne prezenty. Takie właśnie są Flower Boxy, czyli bukiety w pudełkach o różnych kształtach - na przykład okrągłych, a nawet takich w kształcie serca. Można zdecydować się na każdy kolor kwiatów, jednak w przypadku Walentynek najlepiej postawić na czerwone róże w czarnym pudełku z elementami złota. Takie pudełko z pięknymi, świeżymi kwiatami można postawić w mieszkaniu i zachwycać się nowoczesnym wyglądem. Poza tym Flower Boxy robią również ogromną furorę na Instagramie!
Klasyczne kwiaty
Oczywiście nie trzeba stawiać na nowoczesne rozwiązania, klasyka sama w sobie jest równie piękna. Tylko jaki bukiet dla partnerki wybrać? Można postawić na czerwone róże z dodatkiem cyrkonii, czerwone tulipany, które będą wiosennym powiewem świeżości w zimowy dzień, a także goździki. Wszystko zależy od upodobań osoby obdarowywanej. Najlepiej jednak pozostać przy czerwonym kolorze, który jest symbolem czystej i romantycznej miłości.
Duży miś z jeszcze większym sercem
Każda kobieta w swoim życiu marzy o ogromnym, pluszowym misiu. Warto zastanowić się nad takim prezentem, ponieważ jest to rzecz, która może przetrwać kilka, a nawet kilkanaście lat. Jest wspaniałą pamiątką oraz idealnym pocieszycielem w przypadku dłuższej rozłąki. W ofercie sklepów znaleźć można metrowe pluszaki, które idealnie nadają się na walentynkowy prezent. Nie zajmują dużo miejsca, jednak są wystarczające, aby się przyjemnie wtulić.
Prezent na Walentynki nie musi być wyszukany i przesadnie oryginalny. Klasyki Walentynek spodobają się każdemu, nawet ukochanej o wyjątkowym guście. Najważniejsze jest, aby w tym dniu szczególnie pamiętać o drugiej połówce, przypomnieć jej o ogromnej miłości, jaką się ją darzy, a prezent powinien być subtelnym dodatkiem i kontynuacją tradycji.