Personalizacja prezentu poprzez grawer to idealny pomysł na uczynienie podarunku jeszcze bardziej specjalnym. Napis może wzruszyć lub rozbawić, bez wątpienia warto poświęcić kilka chwil na wymyślenie unikalnej treści, która sprawi, że obdarowana osoba poczuje się wyjątkowo. Decydując się na prezent z grawerem, staniesz przed trudnym zadaniem wyboru odpowiedniego tekstu. Nie jest łatwo ubrać myśli w słowa, zwłaszcza jeśli dotyczą one kogoś bardzo bliskiego. Decyzja dotycząca treści napisu powinna być podjęta z rozwagą - taki upominek będzie pamiątką na lata, a być może i na całe życie.
Prezent z przesłaniem
Dobrym pomysłem jest wybór wzruszającego cytatu. Być może adresat prezentu ma ulubionego artystę, którego słowa obrał za życiowe motto? Zastanawiasz się gdzie szukać inspiracji? Najczęściej przytacza się fragmenty z popularnych piosenek i kwestii filmowych. Oczywiście kopalnią inspiracji są też książki! Tak naprawdę pomysł można znaleźć wszędzie, nawet w politycznych przemówieniach. Może się zdarzyć, że wybrany przez Ciebie cytat będzie nieco za długi - wtedy najlepiej uchwycić jego przesłanie i właśnie te kilka słów umieścić na grawerowanym elemencie. Jedne z najpopularniejszych złotych myśli to:
"Życie jest jak pudełko czekoladek - nigdy nie wiesz na co trafisz",
"W życiu piękne są tylko chwile",
"Sztuka życia - to cieszyć się małym szczęściem"
Wspólne wspomnienia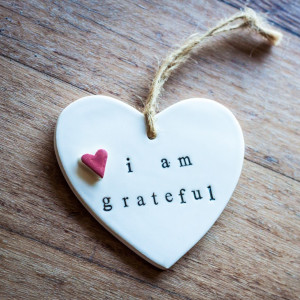 Grawer na prezencie może odnosić się bezpośrednio do Twojej relacji z obdarowaną osobą, zwłaszcza jeśli szukasz upominku na rocznicę. Warto wtedy rozważyć zapisanie ważnej dla znajomości daty, na przykład pierwszego spotkania. Wybierając pamiątkę z okazji narodzin dziecka można dodać informacje o godzinie przyjścia na świat lub wadze maleństwa. Wiele osób, którym zależy na wyjątkowo osobistym prezencie, decyduje się na zapisanie słowa-klucza albo krótkiego hasła zrozumiałego tylko dla wąskiego kręgu osób. Jeśli nic takiego nie przychodzi Ci do głowy, rozważ grawer z nazwą szczególnego miejsca (lub jego współrzędnymi geograficznymi) - może przeżyliście gdzieś niezapomniane wakacje lub macie "swoją" kawiarnię?
Wzruszające wyznanie
Dobrym pomysłem jest utrwalenie poprzez grawer uczuć, które towarzyszyły Ci w dniu wręczania prezentu. Możesz zapisać wyznanie miłosne. Świetnie sprawdzi się "Kocham Cię" - po polsku lub w innych językach, na przykład po łacinie czy francusku. Wygrawerować można też życzenia lub dedykację, na przykład:
Kochanej Przyjaciółce z okazji imienin
W Dniu Matki z najlepszymi życzeniami, Syn.
Niezależnie od tego, na jaki napis się zdecydujesz, prezent na pewno zrobi wrażenie i zostanie doceniony. Ten szczególny i wzruszający rodzaj podarunku pokaże jak wiele znaczy dla Ciebie obdarowana osoba. Jej szczęście w momencie otrzymania spersonalizowanego prezentu jest warte kilku chwil, które trzeba poświęcić na wymyślenie odpowiedniego graweru.