Znalezienie odpowiedniego prezentu z okazji Dnia Ojca może okazać się nie lada wyzwaniem. Warto dobrze się nad nim zastanowić, aby 23 czerwca wręczyć swojemu ukochanemu tacie coś co sprawi mu prawdziwą przyjemność, na długo pozostając pięknym wspomnieniem.
Dzień Ojca - czas dla rodziny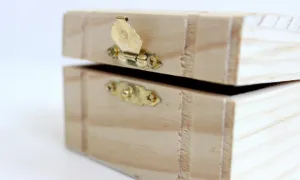 Na co dzień nie mamy zazwyczaj zbyt wiele czasu, aby spędzać go z własnym ojcem szczególnie gdy sami założyliśmy już rodzinę lub posiadamy wymagającą pracę. Dlatego Dzień Ojca przypadający na tak piękny miesiąc jakim jest czerwiec to idealny pretekst, aby spędzić więcej czasu z ukochanym tatą. W tym dniu liczy się gest oraz to, że nie zapomnieliśmy złożyć życzeń osobie, która nas wychowała. Nawet zwyczajne życzenia telefoniczne będą stanowić wyraz naszej pamięci i uczuć jakimi darzymy tak ważną osobę w swoim życiu.
Pomysły na prezent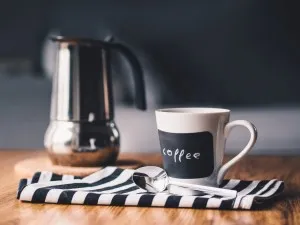 Tata ucieszy się z pewnością, z każdego prezentu, a na jego twarzy pojawi się szczery uśmiech. Większość panów z tej okazji otrzymuje krawaty, koszule czy spinki do mankietów. Warto jednak zadbać, aby nasz prezent był inne niż wszystkie. Taki upominek można wykonać własnoręcznie lub wybrać jedną spośród sprawdzonych propozycji dostępnych w Poczcie Kwiatowej. Takie rozwiązania ułatwią nam wybór, a eleganckie opakowanie sprawi, że prezent będzie prezentować się odświętnie. Jednak zanim zabierzemy się za zakup konkretnego podarunku warto zastanowić się z czego naprawdę mógłby ucieszyć się nasz tata oraz w jaki sposób uwielbia spędzać czas. Dlatego jeśli Twój rodzic uwielbia słodkości, a do tego jest pasjonatem dobrej, świeżo zaparzonej kawy idealnie sprawdzi się Koszyk łakoci z kawy, który łączy w sobie idealnie połączenie tego co najlepsze dla podniebienia w eleganckim,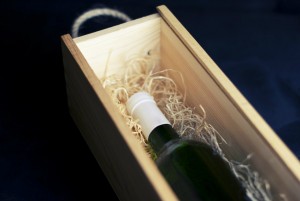 wiklinowym koszu. Z kolei dla koneserów mocniejszych smaków proponujemy Zestaw Blue, a więc męską drewnianą skrzynkę wypełnioną przepysznymi pralinami i truflami, a do tego alkohol w butelce, która swym kształtem przypomina diament, czy też zestaw ze szkocką Glenfiddich, do którego można wykonać grawer upamiętniający datę wręczenia prezentu. Świetnie sprawdzą się również pozostałe upominki w naszej ofercie takie jak Zestaw Jakobsen czy Koszyk migdałowy, które za sprawą starannego opakowania prezentują się niezwykle strojnie, zachwycając obdarowaną osobę od pierwszych chwil gdy otrzyma podarunek.
Jednym z klasycznych prezentów są koszyki z herbatami i łakociami, które zadowolą każdego miłośnika słodkości. Dlatego jeśli wiesz, że Twój tata jest ich wielbicielem, polecamy Koszyk herbaciarza. Dodatkowo takim prezentem może on poczęstować całą rodzinę, ciesząc się radością bliskich mu osób.
Nowością, która pojawiła się stosunkowo niedawno są kwiaty w pudełkach, które również mogą doskonale sprawdzić się jako sympatyczny upominek z okazji Dnia Ojca, który z pewnością zostanie doceniony za oryginalną formę opakowania bukietu.
Prezenty z okazji Dnia Ojca mogą niekiedy wymagać poświęcenia większego czasu. Jeśli w Twojej głowie pojawia się pytanie jaki prezent sprawdzi się najlepiej, aby uszczęśliwić tatę to idealnie sprawdzą się gotowe rozwiązania, które znacząco ułatwiają wybór, a do tego są gwarancją sukcesu. Pamiętajcie, że to Wy znacie swoich ojców najlepiej i z pewnością wiecie co sprawi mu przyjemność.