Nieporozumienia są nieodłączną częścią ludzkiego życia. Każdy popełnia błędy, dzięki nim człowiek się uczy, wyciąga wnioski i może zmienić swoje postępowanie na lepsze. Gdy jednak w grę wchodzi kłótnia, która wywiązała się pomiędzy dwoma bliskimi sobie osobami, często padają nieprzyjemne i niepotrzebne słowa, których później się żałuje. Prawidłową koleją rzeczy powinny być odpowiednie przeprosiny. Czasem niezwykle trudno jest spojrzeć w oczy bliskiej osobie, którą się zraniło, więc warto oprócz chłodnego umysłu zaopatrzyć się w drobny, wymowny podarunek.
Jak dobrać odpowiedni upominek?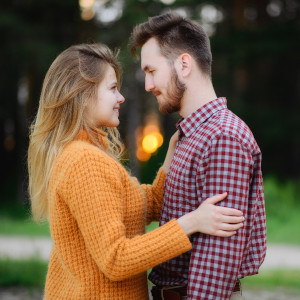 Jest to niemałe wyzwanie, szczególnie jeśli należy przeprosić bardzo bliską osobę. Trzeba pomyśleć o tym co zawsze wywołuje uśmiech na jej twarzy, co przypomina najlepsze wspomnienia, jaki widok złagodzi jej negatywne emocje. To zależy również od wielkości i skali winy oraz powodu sprzeczki. Jeśli była ona niezbyt poważna i krótka, to miłe słowo i drobiazg, taki jak ulubione słodycze na pewno załatwi sprawę. Nie ma wtedy większego ryzyka złego odbioru łagodnych przeprosin. Jeżeli natomiast bardzo zawiodło się drugą osobę, to wypada postarać się bardziej. Oprócz dobrania odpowiednich słów, miło będzie, gdy podkreśli się skruchę eleganckim upominkiem. Powinien być on wyważony w taki sposób, aby pod żadnym pozorem, nie sprawiał wrażenia próby przekupstwa. Należy zastanowić się, czy to co kupujemy, będzie adekwatne do sytuacji. Pamiętajmy, że to musi być prezent wprost od serca, szczery jak słowa, które zostaną wypowiedziane.
Kwiaty mówiące ,,Przepraszam"
Pierwszym pomysłem, który nasuwa się na myśl podczas wyboru upominku przeprosinowego są niewątpliwie kwiaty. Bukiet dobrze dobranych, eleganckich kwiatów jest w stanie zachwycić najbardziej wymagającego odbiorcę. Specjalnie na tę niezbyt przyjemną okazję przygotowany został bukiet "Przepraszam". Złożony z 50 róż w dwóch kolorach: białym i różowym. Symbolika kolorów jest bardzo ważna. Białe róże doskonale wyrażają skruchę i niewinność. Ich delikatność złagodzi gorycz negatywnych emocji. Jeśli chodzi o róż, jest on kolorem wdzięczności, szacunku i podziwu. Ma szczególne znaczenie, kiedy jest wręczany kobiecie, ponieważ wyraża również uznanie dla jej urody i aparycji. Taka subtelna niespodzianka może okazać się dodatkowym atutem. Warto przemyśleć każdy szczegół, aby wyrazić siebie w sposób, który umożliwi darowanie winy.
Niezależnie od rodzaju nieporozumienia, czy chodzi o kłótnię małżeńską, ostrą wymianę zdań pomiędzy przyjaciółmi, czy jakiekolwiek inne swary, jeśli pojawia się potrzeba powiedzenia "przepraszam", nie należy z tym zwlekać. Powinno się możliwie jak najszybciej zebrać na odwagę i wyjaśnić powód sprzeczki. Kwiatowy podarunek poparty odpowiednimi słowami potrafi zdziałać naprawdę wiele.