Dzień Kobiet to idealna okazja do wręczania paniom kwiatów. Jest to podarek raczej niezobowiązujący, a mimo to otrzymanie go niemal każdej kobiecie sprawia wielką radość. Jak wybrać bukiet, który przypadnie do gustu obdarowywanej i jednocześnie będzie wyrazem uczuć tego, który je wręcza?
Najlepszy bukiet dla Twojej kobiety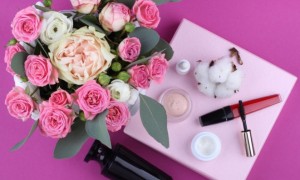 Zanim zanurkuje się w otchłani znaczeń kwiatów, warto dowiedzieć się, co sprawiłoby największą przyjemność tej konkretnej kobiecie. Nie wszystkie panie kochają róże, niektóre najchętniej zobaczyłyby w rękach ukochanego tulipany czy nawet doniczkę ze storczykiem. Najlepiej dowiedzieć się o ulubionych kwiatach od przyjaciółki lub rodziny, można też dostosować kompozycję do charakteru danej osoby. Jeśli jednak to wszystko nie pomoże, tego typu prezent na Dzień Kobiet można wybrać według znaczenia, jakie za sobą niesie.
Postaw na kolor
Bukiet dla kobiety dobrze jest kupować sugerując się symboliką kolorów. Czerwony jest wyrazem miłości i namiętności; bukiet w kolorze różowym oznacza podziw dla obdarowywanej osoby, a dodatkowo jest symbolem romantyczności i delikatności. Barwy pomarańczowe  są znakiem zabawy i entuzjazmu, podobnie zresztą jak żółcienie - są to idealne kwiaty dla dziewczyny o żywiołowym charakterze.
Jakie kwiaty na Dzień Kobiet?
Po wyborze koloru przychodzi czas na przemyślenie kwestii samych kwiatów.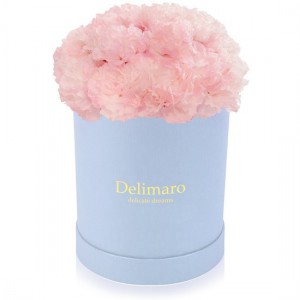 Bukiet róż na Dzień Kobiet jest najpopularniejszym wyborem, jest on bowiem znanym symbolem miłości. Tuż po nim w rankingu plasują się kompozycje z tulipanów, które są oznaką sympatii i czułości. 8 marca to też dobra okazja do wręczenia kobiecie goździków - ta tradycja pochodzi z komunizmu, ale kwiaty te powoli wracają do łask i nie powodują już żadnych negatywnych skojarzeń, a wręcz przeciwnie. Komponując bukiet na Dzień Kobiet trzeba też pamiętać o tym, że liczba kwiatów powinna być oczywiście… nieparzysta.
Coś więcej niż kwiaty
Kupienie takiego podarunku to jedno - aby zaimponować kobiecie warto zadbać o całą otoczkę wokół jego wręczania. Świetnym pomysłem jest skorzystanie z Poczty Kwiatowej - dostawa kwiatów do pracy z pewnością sprawi przyjemność ukochanej lub innej bliskiej osobie. Dodatkowo można postarać się o ciekawą dedykację na bileciku - napisanie kilku miłych słów sprawi, że prezent będzie jeszcze bardziej wyjątkowy. Gdy wręczamy kwiaty, warto wyjaśnić ich symbolikę, by podkreślić, że były kupowane z myślą o tej konkretnej relacji.
Idealny bukiet dla kobiety
Wybór odpowiedniego bukietu to dla niektórych trudna sztuka, ale można mieć pewność, że niespodzianka tego typu wywoła uśmiech na twarzy każdej kobiety. Warto postarać się przy doborze koloru i rodzaju kwiatów, a następnie poprosić o pomoc profesjonalistę, który ubierze uczucia w piękną formę.