Zamawianie kwiatów oraz prezentów przez internet to wygodny i prosty sposób, aby sprawić przyjemność tym, których kochamy. Przesyłka podarunków przydaje się zwłaszcza wtedy, gdy najbliższe osoby przebywają daleko od nas i nie mamy z nimi kontaktu każdego dnia. Na czym polega szybka dostawa kwiatów i prezentów za granicę?
Jak wysłać kwiaty za granicę?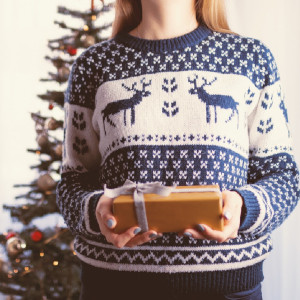 Szeroka oferta usług kwiaciarni internetowej sprawia, że klienci mają możliwość swobodnego zamówienia bukietu do wybranego miejsca, nie tylko zlokalizowanego w Polsce, ale na obszarze całego świata. Wymarzoną kompozycję kwiatową kurierzy mogą bowiem dostarczyć między innymi do Niemiec, Wielkiej Brytanii, Francji, Austrii, Włoch, Szwajcarii, Hiszpanii oraz innych państw znajdujących się w Europie. Ponadto, bez problemu zakupione kwiaty i prezenty zostaną przesłane do odbiorców przebywających na terenie bardziej odległych krajów: Stanów Zjednoczonych, Nowej Zelandii, Kanady, Tajlandii, czy Republiki Południowej Afryki. Wszystko dzięki owocnej współpracy polskich i zagranicznych kwiaciarni, ponad 40 000 współpracujących z nami florystów w 140 państwach, dbających o najszybszą i najwyższą jakość świadczonych usług. Wystarczy jedynie skorzystać ze strony kwiaciarni, znaleźć dostępny bukiet, a następnie sprawdzić dostępność produktu oraz uzupełnić dane dotyczące lokalizacji dostawy.
Szybka dostawa prezentów za granicę
W kwiaciarni znajdziesz zarówno zachwycające kompozycje z kwiatów, jak i oryginalne prezenty. Wiele dostępnych produktów może zostać z łatwością przesłanych za granicę, do grupy tej zaliczają się alkohole, słodycze (czekoladki, żelki, kosze wypełnione różnego rodzaju łakociami), czy idealne jako podarunek dla najmłodszych, pluszowe maskotki. Wybrany prezent będzie skompletowany (można go bowiem połączyć z bukietem kwiatów lub innymi wariantami z oferty), a w kolejnym kroku realizacji zamówienia, dostarczony do rąk własnych. Niezwykle ważną kwestią jest terminowość planowanej dostawy, dlatego też przed dokonaniem zakupu, warto sprawdzić, ile wynosi maksymalny czas oczekiwania na przesyłkę. W zależności od wskazanego miejsca docelowego, czas wysyłki waha się  w przedziałach: 2-3, 3-4, lub 4-5 dni.
Bez względu na liczbę kilometrów
Dostawa prezentów za granicę to świetne rozwiązanie, pozwalające sprawić radość bliskim i na chwilę zapomnieć o dotkliwej rozłące. Do najchętniej wybieranych prezentów wysyłanych do bliskich mieszkających poza Polską, należą eleganckie kosze upominkowe, zawierające moc delikatesowych produktów. Zestawy, idealne jako prezent z okazji urodzin lub zbliżających się Świąt Bożego Narodzenia, składają się między innymi z naturalnych syropów, wyjątkowych, przepysznych czekoladek i trufli, a ponadto luksusowych likierów. Każdy klient ma dodatkowo możliwość spersonalizowania wybranego podarunku, dołączenia dedykowanego bileciku, zawierającego własnoręcznie wymyślone życzenia, gratulacje lub list z pozdrowieniami.
Szybka dostawa kwiatów i prezentów za granicę pozwala wyrazić swoją pamięć i uczucia do każdego, bez względu na to, jak daleko znajdujemy się od naszej rodziny lub przyjaciół. Szczególnie w okresie poprzedzającym Boże Narodzenie, warto pomyśleć o sprawieniu radości osobom mieszkającym poza krajem. W tym celu wystarczy jedynie wybrać okazały bukiet kwiatów lub podarunek, który zostanie terminowo dostarczony do adresata, dzięki najlepszym kwiaciarniom.