Otrzymywanie kwiatów cieszy i daje poczucie szczęścia. Bukiety z kwiatów ciętych świetnie ożywiają wnętrze mieszkania, a ich piękny zapach wprawia domowników w dobry nastrój. Jak sprawić by otrzymane kwiaty jak najdłużej cieszyły oko?
Kluczową kwestią jest szybkie działanie. Już chwilę po otrzymaniu bukietu, należy jak najszybciej wstawić je do wody. Cięte kwiaty są bardzo delikatne, dlatego liczy się każda minuta. Ważne jest jednak, aby jeszcze przed wstawieniem do wazonu, pamiętać o kilku zasadach.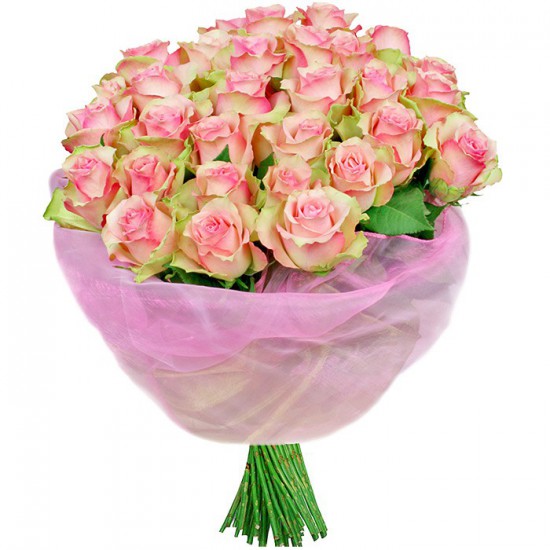 Pierwszą czynnością jaką powinno się wykonać jest oczyszczenie dolnych partii łodyg z liści, tak aby nie były one zanurzone w wodzie. Niewykonanie tej prostej czynności skróci żywotność bukietu, ponieważ gnijące liście zanieczyszczą wodę i spowodują wytworzenie się szkodliwych dla kwiatów gazów. Kolejną obowiązkową czynnością jest podcięcie ostrym nożem lub sekatorem łodyg kwiatów. Najlepiej uciąć je pod strumieniem zimnej wody, dzięki czemu unikniemy dostania się do rośliny pęcherzyków powietrza. Łodygi powinno się obciąć pod kątem, zwiększając tym samym powierzchnię pobierania wody. W przypadku róż, należy usunąć kolce z łodyg, które znajdują się na wysokości wazonu, gdyż skutecznie utrudniają one wchłanianie wody.
Istotny jest również wybór wazonu, który musi być dostosowany do rozmiaru bukietu. Najlepiej sprawdza się szklane, przezroczyste naczynie, dzięki któremu możemy obserwować stan łodyg i poziom wody. Wazon powinien być dokładnie umyty, ponieważ każdy najmniejszy osad gromadzi bakterie powodujące szybsze gnicie roślin. Naczynie należy napełnić wodą w temperaturze pokojowej: w trakcie upałów istotne jest, aby woda była letnia, a nie zimna.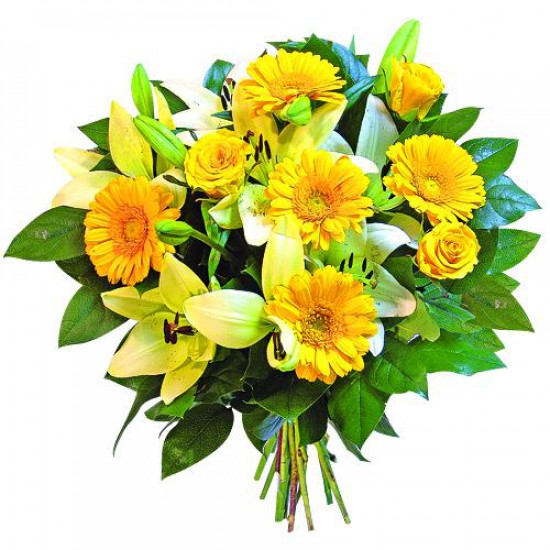 Najlepsza dla bukietu byłaby deszczówka, jeżeli nie mamy do niej dostępu to możemy zagotować wodę i poczekać do jej wystudzenia. Zabieg ten wytrąca z wody związki wapnia, które również nie są korzystne dla kwiatów. W przypadku większości roślin, woda powinna sięgać przynajmniej do połowy łodygi. Wyjątkiem są gerbery, którym w naczyniu wystarczy woda na poziomie od 3 do 5 centymetrów wysokości. Obowiązkowo należy co kilka dni wymieniać wodę w wazonie. Najlepszą metodą, dzięki której zachowamy kształt bukietu, jest dolewanie (i przelewanie) wody tak długo, aż w naczyniu pojawi się tylko świeża woda. Sposób ten jednocześnie oczyszcza łodygi oraz wazon, a także korzystnie wpływa na trwałość kwiatów.
Wytrzymałość bukietu zapewni także specjalna odżywka do kwiatów rozpuszczona w wodzie. Ważne jednak aby zachować odpowiednią proporcję w stosunku do wody i rozmiaru naczynia.
Często można spotkać się z twierdzeniem, że spryskiwanie kwiatów ciętych wodą wpływa na nie korzystnie. Jest to mit i należy unikać takiego działania, gdyż powoduje ono wytwarzanie się szarej pleśni.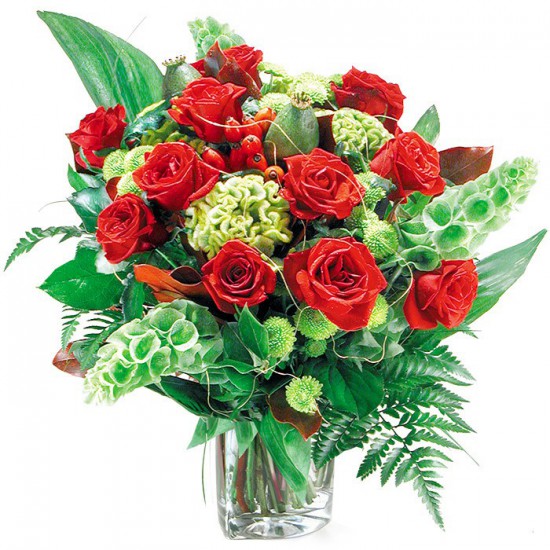 Wpływ na żywotność kwiatów ma także odpowiedni sposób ich ekspozycji. Nie powinno stawiać się wazonu w nasłonecznionym miejscu, zwłaszcza podczas wakacyjnych upałów, a także w pobliżu owoców, które wytwarzają niekorzystny dla kwiatów etylen. Wybór odpowiedniego miejsca powinien być przemyślany - ważne jest także, aby bukiet nie był narażony na przeciągi. Bukiet powinien stać w możliwie chłodnym miejscu, dzięki czemu ograniczymy utratę pary wodnej przez liście.
Stosując się do wszystkich zasad, będziemy mieć gwarancję, że otrzymane kwiaty będą cieszyły przez wiele dni.