Święta Bożego Narodzenia to wyjątkowe chwile spędzone z rodziną, które wymagają szczególnej oprawy. Dużą uwagę przywiązuje się do dekoracji, a pierwsze skrzypce bez wątpienia gra choinka. Jednak nie tylko ona może być dowodem na to, że właśnie nastał ten długo oczekiwany czas. Dekorację równie dobrze mogą stanowić bukiety z żywych kwiatów, które w odpowiednich kompozycjach będą oddawać świąteczną atmosferę.
Gwiazda wieczoru
Kolejnym symbolem Świąt Bożego Narodzenia jest gwiazda betlejemska. Szykownie wyglądający kwiat o nasyconej barwie prezentuje się ładnie w świątecznych dekoracjach, a jego duża wytrzymałość pozwala długo cieszyć się taką ozdobą. Najłatwiejszym sposobem jest kupienie doniczki z kwiatem, który nie potrzebuje żadnych dodatków, by pięknie wyglądać. Jeśli jednak ma się ochotę na odrobinę szaleństwa, można wkomponować w nie dowolne ozdoby kojarzące się ze świętami.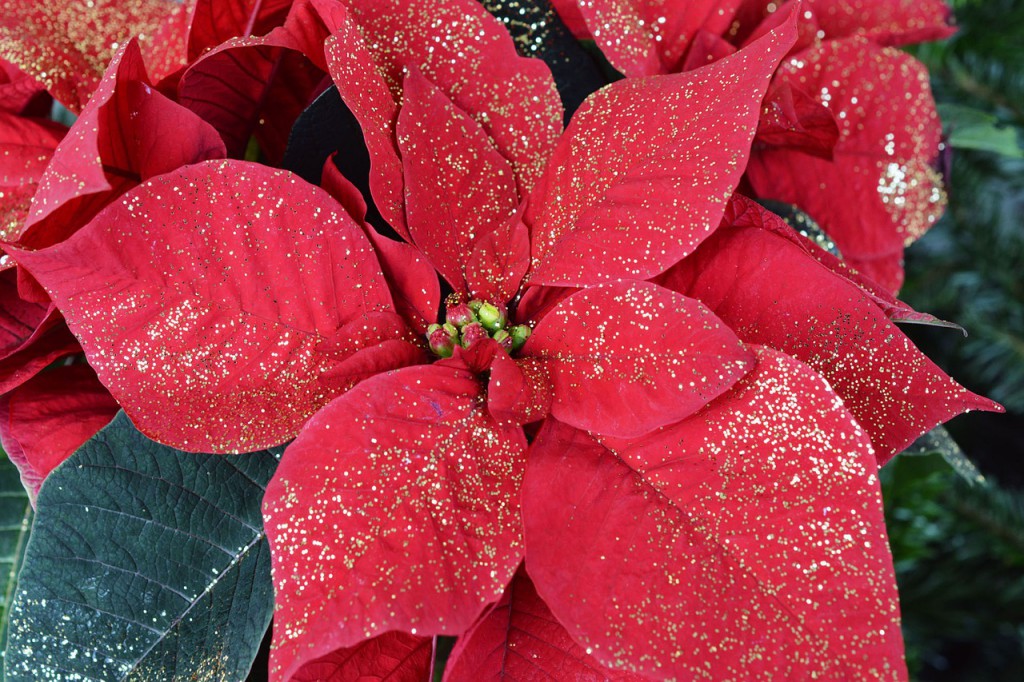 Świąteczne akcenty
Oczywiście świąteczne kompozycje można wykonać z dowolnych kwiatów. Świetnie sprawdzą się tu eustomy, lilie czy anturium. Wystarczy dobrać do nich dodatki, które nadadzą bukietowi innego wymiaru. Warto wykorzystać pomalowane na srebrno lub złoto gałązki, na których mieniący się brokat będzie imitował śnieg. Ciekawym rozwiązaniem są też "bombkowe" kompozycje - bombki połączone prętami w rozmaite kształty lub przytwierdzone do nich pojedynczo można poprzetykać pomiędzy kwiatami. Mile widziane są też wszelkie susze, kokardy czy kryształki. Oryginalnym pomysłem jest ozdabianie bukietów słodkościami - pierniki lub popularne laseczki karmelowe sprawdzą się świetnie jako ozdoby.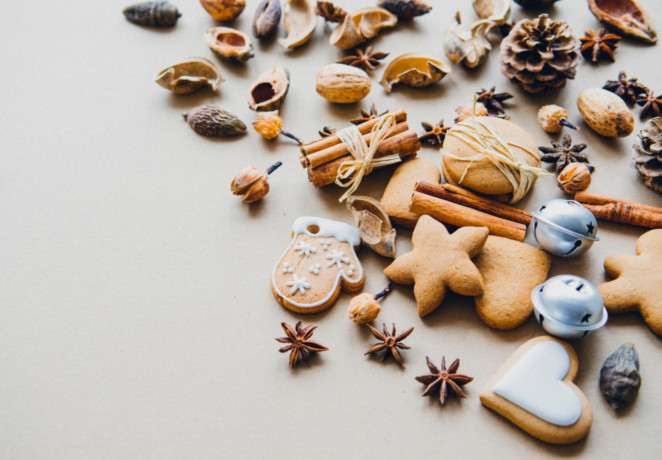 Iglaste dodatki
Choinka to jedno, ale zapach lasu można rozprzestrzeniać po domu także w inny sposób. Dodawanie gałęzi drzew iglastych do bukietów jest najlepszym sposobem na nadanie im świątecznego wyrazu, a dodatkowo z odłamanych części roślin będzie wydzielał się fantastyczny zapach żywicy.
Niestandardowe formy
Kto powiedział, że bukiety mają ograniczać się wyłącznie do wiązanek z kwiatów ciętych? Wielokrotnie wspominaliśmy o niestandardowych kompozycjach, które można wykorzystać również w czasie świąt. Z Bożym Narodzeniem kojarzą się wianki wieszane na drzwiach, leżące na stołach czy służące za świeczniki. Można stworzyć je wyłącznie z gałęzi drzew iglastych, ozdobić wstążkami lub gwiazdami betlejemskimi, bądź skomponować w całości z ulubionych kwiatów - wszystko jest kwestią upodobań.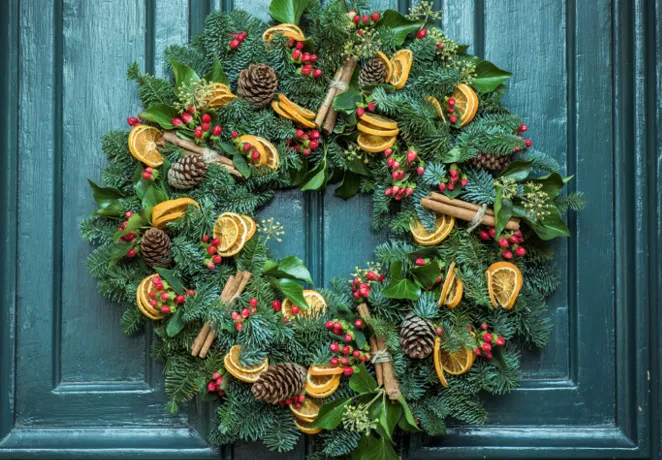 Kolory świąt
Czerwień, zieleń, srebro, złoto, biel - oto kolory Świąt Bożego Narodzenia. Gdzieniegdzie wybijające się żółte czy intensywnie niebieskie akcenty mogą być ciekawym przełamaniem świątecznej koncepcji, jednak barwy wymienione w pierwszej kolejności, to absolutny "must have" w bożonarodzeniowych bukietach.
Bukiet świąteczny może być ozdobą domu, miejsca pracy lub miłym podarunkiem. Niezależnie od jego przeznaczenia powinien oddawać świąteczny nastrój, co jest możliwe dzięki zastosowaniu się do powyższych porad lub skorzystaniu z usług Poczty Kwiatowej oferującej gotowe kompozycje bożonarodzeniowe.