Święta Bożego Narodzenia najbardziej kojarzą się nam z czasem spędzonym z najbliższymi, tradycyjną ucztą, wspólnie śpiewanymi kolędami, a także z magicznymi prezentami pod przepięknie ozdobioną choinką. Warto przemyśleć z wyprzedzeniem co zakupicie bliskim z okazji tych świąt.
Świąteczny prezent dla dorosłych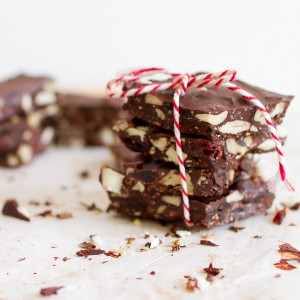 Jeżeli chcecie w oryginalny sposób wręczyć słodki prezent świąteczny, warto pomyśleć o wiklinowych lub bambusowych koszach wypełnionych łakociami. Aby dodać odrobiny ekskluzywności całemu upominkowi można wybrać opcję z kawą, herbatą oraz likierem dołączonymi do licznych czekoladek, pralin oraz owoców, takich jak gruszki, w czekoladzie wysokiej jakości. Taki prezent pomoże odkryć niepowtarzalne smaki obdarowywanej osobie. Jeżeli jednak chcielibyście zamienić likier na brandy, które idealnie będzie komponowało się ze słodkimi piankami, możecie zdecydować się na kosz prezentowy Napoleona, który ma w swojej ofercie również kultowe ciasteczka w puszce. Nie ma osoby, która nie doceniłaby eksplozji smaków takiego świątecznego prezentu.
Świąteczny prezent dla dzieci
Prezent dla dzieci nie musi kojarzyć się od razu z wymyślnymi zabawkami. Jedną z najlepszych opcji świątecznego podarunku są słodkości. Warto wybrać takie, które mimo swojej słodyczy, dostarczą dziecku również witamin. Takie właśnie są żelki w koszu prezentowym Żelkowa Radość. Kolorowy, nietypowy bukiet, misie Haribo oraz szwajcarska, wysokiej jakości, czekolada Toblerone, to idealny zestaw dla nawet najmłodszego łasucha. Jeżeli chcielibyście postawić na dużo bardziej różnorodny pakiet, warto wybrać zestaw, gdzie znajdziemy również małego, pluszowego misia, jajko niespodziankę czy rozpuszczalne kakao. Podchodząc do słodkości w niedosłownym znaczeniu, możecie zdecydować się na metrowego misia, który będzie idealnym, miękkim przyjacielem Waszej pociechy. Niewiele jest dzieci, które nie marzyłyby o pluszaku, który będzie ich wielkości. Zadowolenie dziecka gwarantowane.
Trzeba jednak pamiętać, że same prezenty świąteczne to nie wszystko. Najważniejsze, aby darzyć bliskich najszczerszym uczuciem i okazywać im swoją wdzięczność na co dzień małymi gestami. Jeżeli jednak nie jesteście w stanie pojawić się w te szczególne dni obok, warto skorzystać z oferty kwiaciarni internetowej, które dostarczą upominki w wyznaczonym terminie i godzinie.