Nie bez powodu każda Młoda Para stara się dopracować wszystko z dużym wyprzedzeniem - ślub to absolutnie wyjątkowy dzień w życiu. Jednym z bardziej istotnych dodatków jest bukiet Panny Młodej - można wybierać spośród tysięcy różnych kwiatów i kolorów. Co powiesz na kompozycję w sielskim stylu?
Bliżej natury
Bukiety w stylu rustykalnym charakteryzują się odejściem od tradycyjnych form - raczej nie znajdziemy tu klasycznych róż, ciasno splecionych w kulisty kształt. To luźne kompozycje, które mogą pozornie sprawiać wrażenie chaosu - im więcej, tym lepiej. Królują tu polne kwiaty, dodatki prosto z ogrodu i nieoczywiste połączenia.
Jesienne wrzosy
Te oryginalne rośliny o różowo-fioletowym odcieniu cieszą się niesłabnącą popularnością. Ostatnio jednak z domowych parapetów przeszły również do ślubnych bukietów. Pięknie komponują się z jasnymi kwiatami, a także tymi w ciepłych kolorach. Dodają zestawieniu nieco tajemniczego charakteru.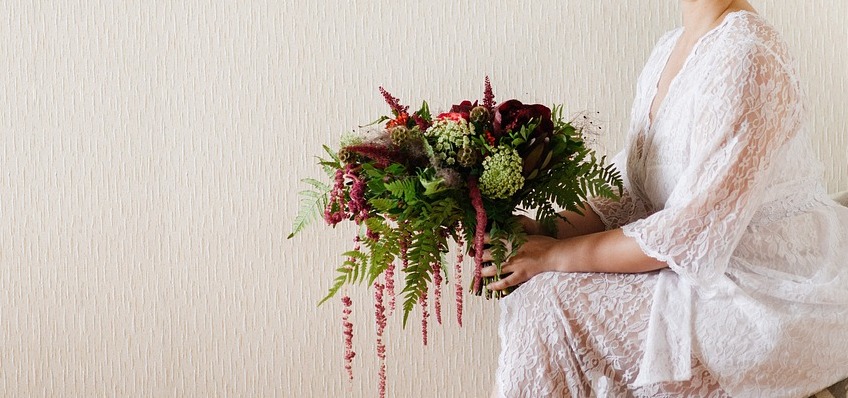 Kłosy zboża
Prawdziwie wiejskiego klimatu nadają kompozycji jasne kłosy zboża - kojarzą się one z ciepłem późnego lata. Pięknie wyglądają w połączeniu na przykład z różami bądź polnymi kwiatami, zachwycają także w wersji solo, przybrane pasującą kokardą.
Polne kwiaty
Crème de la crème sielskich bukietów to polne kwiaty - takie jak maki, chabry czy margaretki. Najlepiej czują się w towarzystwie jasnej zieleni, a także wspomnianych wcześniej kłosów zboża. Kojarzą się z wolnością, zwiewnością i lekkością. Poza tym stanowią piękny kontrast wobec białej sukni Panny Młodej.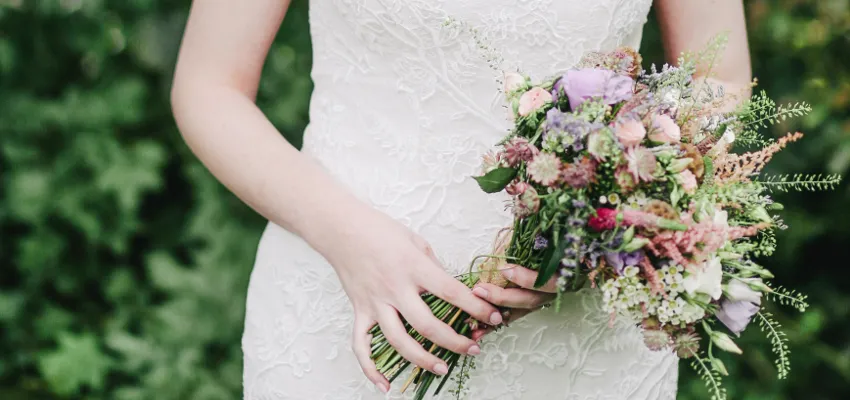 Grunt to dobrze dobrane dodatki!
Dodatki to mała rzecz, która potrafi wiele zmienić. Dopełnieniem do bukietu może okazać się naturalny beżowy sznurek, wyrazista wstążka czy lawenda, jarzębina, drobne jabłuszka i orzechy - te wszystkie akcesoria sprawią, że Twój bukiet będzie prawdziwie sielski i zarazem bardzo oryginalny.
Bukiet w sielskim stylu przywodzi na myśl zapach wiosennej łąki oraz pieczonych jabłek. Z pewnością doskonale sprawdzi się w zestawieniu z pasującym wiankiem i zwiewną sukienką w stylu rusałki.