Walentynki już za nami, co wcale nie oznacza, że ślad po nich zaginął. Z pewnością wiele kobiet zostało obdarowanych kwiatami będącymi dowodem niesłabnącej miłości ukochanych partnerów. Najpopularniejszym gatunkiem tego dnia są róże - synonim klasyki, dostojności i głębokiego uczucia, po który z pewnością sięgnęło wielu panów. Jak je pielęgnować, by na dłużej cieszyć się ich pięknym wyglądem?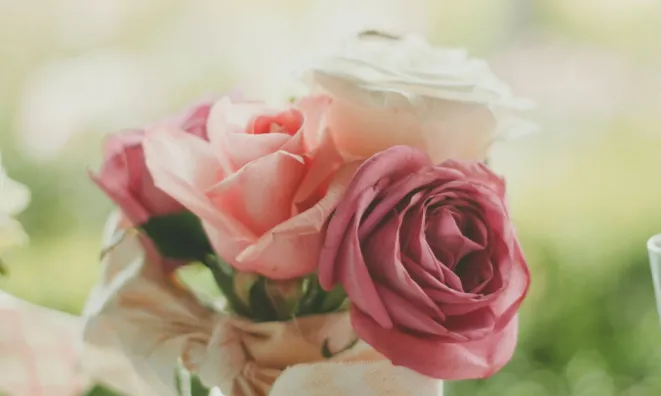 Niezwłocznie po wręczeniu
Moment otrzymywania kwiatów jest zawsze niezwykle przyjemny - towarzyszy mu ogromna radość i odrobina nieśmiałości, którą widać w oczach mężczyzn wręczających bukiety swoim partnerkom. Zanim jednak włoży się je do wazonu warto byłoby odrobinę obciąć im końcówki. Robi się to pod kątem 45° i pod żadnym pozorem nie należy wykorzystywać do tej czynności sekatora. Ten bowiem miażdży łodygę ograniczając pobieranie wody - lepiej będzie użyć ostrego nożyka, który nie naruszy jej struktury.
Termiczna konserwacja
Po wykonaniu pierwszego kroku czas na kolejny, który przyczyni się do większej trwałości róż. Na tym etapie korzysta się z różnych metod: przypalania lub zaparzania końcówek. Jeśli chce się skorzystać z pierwszej z nich, wystarczy zapalić palenisko lub zapalniczkę i nieco opalić świeżo podciętą końcówkę łodygi. Drugi sposób polega na zanurzeniu jej we wrzątku na około 10 sekund. Zauważy się wówczas pojawiające się na powierzchni wody bąbelki powietrza, którego usunięcie z kwiatu przedłuży jego żywotność.
Wymiana wody
Oczywiście nie wolno zapominać o tym, że róże zachowają swój piękny wygląd tylko wtedy, gdy będzie się regularnie wymieniać im wodę. Najlepiej robić to codziennie dbając o to, by była zimna. Dodatkowo należy co kilka dni odnawiać cięcie dokładnie w taki sam sposób, jak zostało to opisane powyżej.
Opcja dla zabieganych
Pięknymi kwiatami lubi otaczać się każda kobieta, choć przyznają się do tego także niektórzy mężczyźni. Niestety nie wszystkie osoby pamiętają lub mają czas na to, by codziennie poświęcać im swój cenny czas, dlatego warto zapoznać je z pewnym trikiem stosowanym także w kwiaciarniach. Dla zwiększenia żywotności róż można dodać do wody odrobinę wybielacza lub uzdatniacza. Nie będzie to konieczne, jeśli do bukietu dołączono specjalną odżywkę.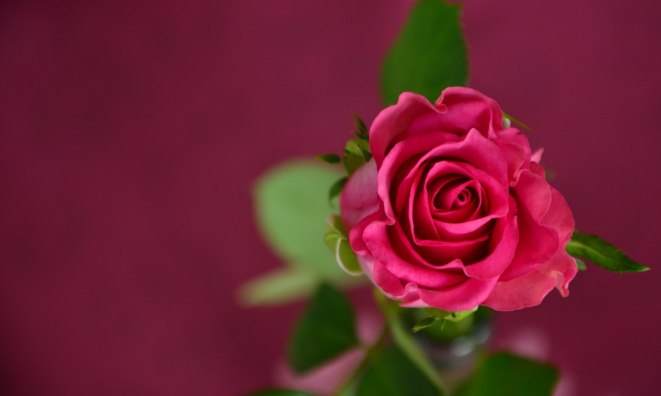 Usuwanie zbędnych liści i nie tylko
Zdarza się, że choć liście lub niektóre płatki róż więdną, to inne pączki dopiero rozkwitają. Wówczas wystarczy oberwać zwiędłe części kwiatu, a także czerwone pędy szczytowe znajdujące się przy liściach, które zabierają substancje odżywcze. Dobrym pomysłem jest także pozbycie się kolców powodujących nie tylko drobne ranki przy każdym dotknięciu, ale pobierającym składniki pokarmowe. Ich usunięcie z pewnością przyczyni się do większej trwałości róż.
Jest powiedzenie mówiące, że jeśli kwiaty wręczone przez kogoś na długo zachowują swoją trwałość to znak, że dana osoba miała szczere intencje. Z pewnością każdy obdarowujący mężczyzna myśli ciepło o swojej drugiej połówce, lecz kwiaty pozbawione pielęgnacji zmarnieją mimo wszystko. Warto więc zastosować się do tych kilku porad i sprawić, by pamięć o Święcie Zakochanych nie ulotniła się zbyt szybko.