Wielkimi krokami zbliża się Dzień Ojca, w Polsce święto to jest obchodzone 23 czerwca. W tym roku wydarzenie zbiega się z najważniejszym piłkarskim świętem - Mistrzostwami Świata. Jeżeli Twój tata jest kibicem, poniżej znajdziesz ciekawe propozycje podarunków o piłkarskim charakterze. Jeśli raczej stroni od sportu, nie szkodzi - nie zabraknie również tradycyjnych propozycji, wszystkie znajdziesz poniżej.
Jakie kwiaty na dzień taty?
Wbrew powszechnej opinii nie jest prawdą, że mężczyźni nie lubią dostawać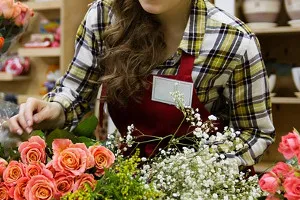 kwiatów. Ładny, pachnący bukiet sprawia przyjemność zarówno paniom, jak i panom. Wszystko zależy jednak od preferencji, dlatego warto zaobserwować upodobania obdarowywanego przed wyborem konkretnych gatunków. Prawdziwym hitem w tym sezonie są kompozycje w biało-czerwonych barwach, nic dziwnego sprawdzą się doskonale w formie prezentu dla prawdziwego kibica. Chcąc zrobić prawdziwy, mundialowy zestaw wystarczy dołożyć do wybranego bukietu zgrzewkę ulubionego napoju i voilà! Jeden szczęśliwy fan footballu więcej. Jakie kwiaty dla taty wybrać gdy niekoniecznie przepada za piłką nożną? Jeżeli nie ma określonych preferencji warto postawić na klasykę, która jest elegancka i zawsze się sprawdza. W ramach urozmaicenia można wybrać konkretny kolor, bowiem barwa kwiatów niesie ze sobą konkretne przesłanie, na przykład płatki w odcieniach czerwieni oznaczają miłość, żółte natomiast zapewniają o szacunku i pozytywnej energii.
Prezenty o męskim charakterze dla taty
Gdy nie chcesz zamawiać bukietu, możesz zdecydować się na inny podarunek dla taty. Jeżeli nie wiesz na jaki jeden prezent postawić, z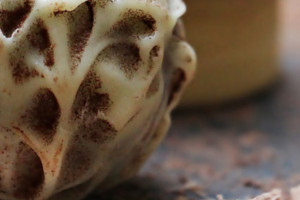 wróć uwagę na kosze prezentowe. Zwykle są wieloelementowe, dzięki czemu znacznie zwiększa się prawdopodobieństwo, że będzie to trafiony zakup. Na taki zestaw rozmaitości zwykle składają się: świetnej jakości słodycze, droższe trunki, gadżety i inne akcesoria. Dla prawdziwych herbaciarzy i kawoszy, nadadzą się upominki z aromatycznymi ziarnami kawy lub egzotyczną, rzadką herbatą. Aspektem będącym zdecydowaną zaletą koszy podarunkowych jest estetyka ich wykonania, dbałość o detale i gustowne wykonanie. Jak wiadomo podarunek dla taty z okazji Dnia Ojca powinien prezentować się wyjątkowo. Świetnie jeśli jego styl odpowiada preferencjom i gustowi obdarowywanego. Jeżeli np. Twój tata uwielbia styl z nutką elegancji, warto postawić na zestaw z czymś mocniejszym w szykownej, drewnianej skrzyneczce i owocami w deserowej czekoladzie.
Dzień Ojca to wspaniały moment, aby sprawić radość swojemu tacie. Niezależnie od tego na jaki prezent się zdecydujesz, czy będą to klasyczne kwiaty czy kosz pełen rozmaitości, pamiętaj, że najważniejsza jest pamięć i gest, który mówi wiele o Twojej relacji z ojcem. Nie zapomnij sprawić mu radości już 23 czerwca.