Każdy pierwszoklasista szykujący się do szkoły odczuwa wielkie emocje. Jest to czas zmian i pierwszy krok w dorosłe życie, przez co stres u dziecka może być na bardzo wysokim poziomie, dlatego warto pomyśleć o prezencie dla pierwszoklasisty, aby umilić mu ten czas.
Kwiaty dla pierwszoklasisty
Kwiaty to idealny prezent na każdą okazję, nawet dla ucznia rozpoczynającego pierwszą klasę, który zaczyna swoją przygodę ze szkołą. Dziecko poczuje się wyjątkowo, a uśmiech zagości na jego twarzy. W tym sezonie można skomponować bukiet ze słoneczników, gerberów, frezji, margaretek, lwich paszczy, goździków, nawłoci lub z tradycyjnych róż, które pięknie prezentują się w minimalistycznym, okrągłym pudełku. Dzięki umieszczeniu ich we fiolkach z wodą możesz mieć pewność, że kwiaty zachowają swoją świeżość oraz piękny wygląd. Pierwszoklasista poczuje się wyróżniony i doda mu to otuchy, a także zmotywuje do nauki.
Jeśli nie kwiaty, to prezent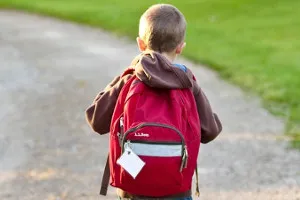 Nie każde dziecko lubi kwiaty lub może mieć na nie alergię, warto wówczas zastanowić się nad sprezentowaniem pierwszoklasiście upominku z okazji pierwszego dnia w szkole. W zakładce "dla dzieci" znajdziesz takie produkty jak kosze pełne słodyczy lub soczystych owoców, żelkowe bukiety kwiatów, skrzynkę cukierków, a także pluszowe misie i zwierzątka. Każde dziecko poczuje się docenione, gdy otrzyma takie upominki, a dodatkowo zrozumie, że w jego życiu zachodzą ważne zmiany. Pierwszoklasista czując ekscytację, ale też strach przed nieznanym będzie mógł znaleźć pocieszenie tuląc się do miękkiego misia, którego pokochałby każdy. Wszystkie smutki odejdą w niepamięć i dziecko poczuje się małym - dorosłym człowiekiem.
Wrzesień to czas, kiedy wiele przedszkolaków kończy pierwszy etap swojej edukacji i idzie do szkoły, by zdobywać wiedzę i przeżywać niezapomniane przygody. Warto zadbać, aby ten czas był dla dziecka wyjątkowy i jak najmniej stresujący. Świeże kwiaty lub słodkie upominki czy pluszowe misiaki na pewno sprawią, że ten okres będzie wspaniały.