Już 22 stycznia obchodzone jest piękne, rodzinne święto, które wiąże się z obdarowywaniem prezentami, komplementowaniem oraz występami dla dziadków. Jest to głównie okazja do tworzenia wszelkiego rodzaju przedstawień w przedszkolach, pisania zaskakujących wierszy przez wnuki dla swoich niezastąpionych dziadków, a także babci, które swoje święto obchodzą dzień wcześniej. Jednak nie tylko najmłodsi mogą wykorzystać to święto do wyznania swojego uznania oraz miłości. Warto w ten dzień pomyśleć o swoim dziadku i wręczyć mu niesamowity prezent. Tylko jaki wybrać?
Kosz czekoladowo-kawowy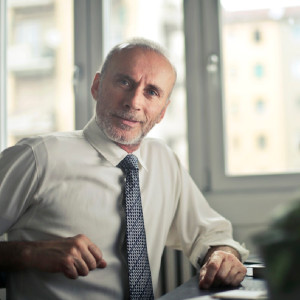 Jeżeli dobrze znamy jego gust i wiemy, że uwielbia słodkości oraz kawę, problem co kupić dziadkowi na prezent nie będzie długo zaprzątał głowy. Warto wtedy postawić na piękny, gotowy kosz, w którym znajdują się własnoręcznie zdobione praliny, wysokiej jakości czekolady w niecodziennych smakach oraz kawa, którą urozmaicić można syropem smakowym, który również dołączony jest do prezentu.
Koszyk herbaciarza
Jeżeli dziadek jest raczej typem mężczyzny, który woli zrelaksować się przy kubku przepysznej herbaty, można zastanowić się nad koszem, zawierającym w swoim wyposażeniu również aromatyczne liście zamknięte w ozdobnej puszce. Przepyszne ciasteczka z dobroczynną żurawiną, które wchodzą w skład zestawu, idealnie wkomponują się w smak tradycyjnej herbaty, a wysokiej jakości czekolada osłodzi każdy wieczór.
Zestaw prezentowy, nieco inny niż wszystkie
Jeżeli dziadek lubi spędzać czas ze znajomymi, opowiadając historie ze swojego życia, warto przemyśleć zestaw prezentowy, który zawierać będzie wysokiej jakości brandy i wino, którymi będzie mógł częstować gości, a także swoje pełnoletnie wnuki podczas odwiedzin.
Prezent dla dziadka, oczywiście nie musi być jedynie rzeczą materialną. Najlepszym będzie nasza obecność podczas tego wyjątkowego dnia. Jeżeli jednak nie ma możliwości pojawienia się u boku dziadka - warto wtedy wykorzystać szeroką ofertę wysyłkową, dzięki której kurier wręczy mu wymarzony prezent o wybranej godzinie. Uśmiech z pewnością nie zejdzie mu prędko z twarzy, a on doceni pamięć oraz bezinteresowny gest.