Zmęczeni zimowym chłodem i szarością nieba wyczekujemy pierwszych oznak nadejścia wiosny. Jej symbol w świecie flory stanowi przebiśnieg. Nie ma chyba drugiej takiej rośliny, której widok cieszyłby nas tak bardzo. Na świecie istnieje ok. 75 różnych jego gatunków i odmian. Wszystkie one są koloru białego.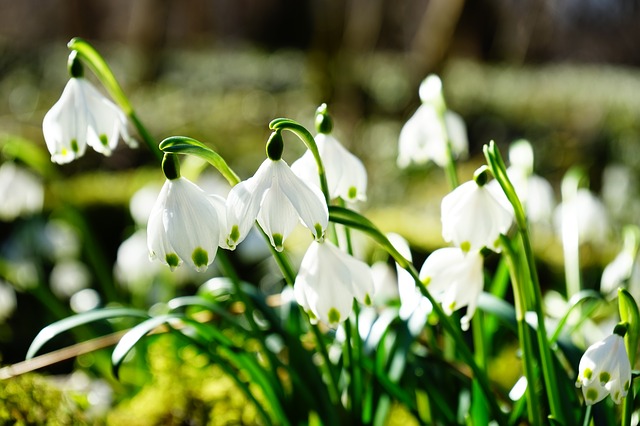 Najpopularniejszy z nich to Galanthus nivalis.  Znany nam bliżej jako śnieżyczka. Jego wygląd nasuwa na myśl  trzy krople mleka zwisające z łodygi. Temu skojarzeniu zawdzięcza on swoją źródłową łacińską nazwę. Bazuje ona bowiem na słowach  oznaczających mleko (gala) oraz kwiat (anthos).
Jego naturalne środowisko stanowią tereny Europy i Azji Mniejszej. W naszym kraju natknąć się możemy na niego głównie na obszarach południowych, na wyżynach, górach oraz Dolnym Śląsku. Podziwiać go mogą, aczkolwiek rzadziej, także mieszkańcy Wielkopolski czy Polesia.
Jest to roślina cebulowa, z której wyrasta prosta łodyga o początkowej wysokości kilkunastu cm. Jej liście mają sinozielony kolor, są dość wąskie i mięsiste. W pierwszym okresie kwiaty te osiągają tylko ok. 10 cm jednak po czasie przekwitnienia potrafią urosnąć  nawet 1,5 raza więcej. Ich mlecznobiałe, pojedyncze kwiaty zwisają na szypułce, a pąki okryte są podsadkami mającymi za zadanie ochronę przed ostatnimi chłodami . Najczęściej podziwiać je możemy w porze kwitnienia przypadającej zazwyczaj na miesiąc marzec.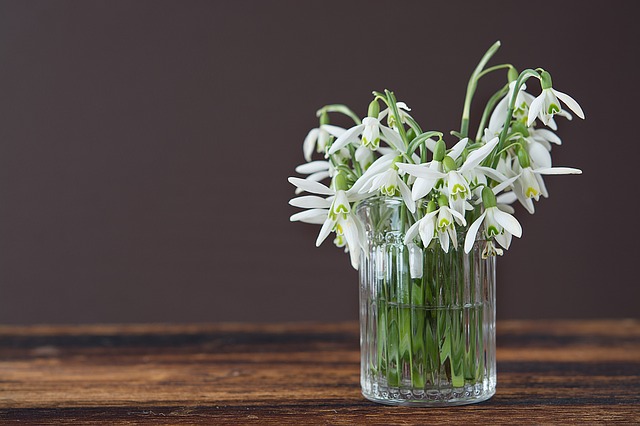 Nie tylko my, ówcześni  zachwycamy się przebiśniegiem. O Galanthus nivalis  byla mowa już w greckim eposie Homera ?Odysei?, której powstanie pisemnej formy datuje się na ok. VIII w. p.n.e. To w tym poemacie bóg Merkury przekazał Odyseuszowi ziele przebiśniegu mającego go chronić przed zaklęciami Kirke. Te mityczne właściwości lecznicze potwierdziła późniejsza medycyna i dziś Galanthus nivalis, symbolizując wiosnę, nie tylko wpływa pozytywnie na nasz nastrój, lecz jest także z powodzeniem wykorzystywany przy produkcji leków.