Wielkimi krokami, bo już za niecałe dwa tygodnie, obchodzić będziemy Wszystkich Świętych. To szczególny dzień dla tych, którzy z bólem musieli pożegnać bliskich i pogodzić się z ich śmiercią. Mimo, że święto to odbywa się raz na rok, za każdym razem wprowadza w stan zadumy i melancholijny nastrój.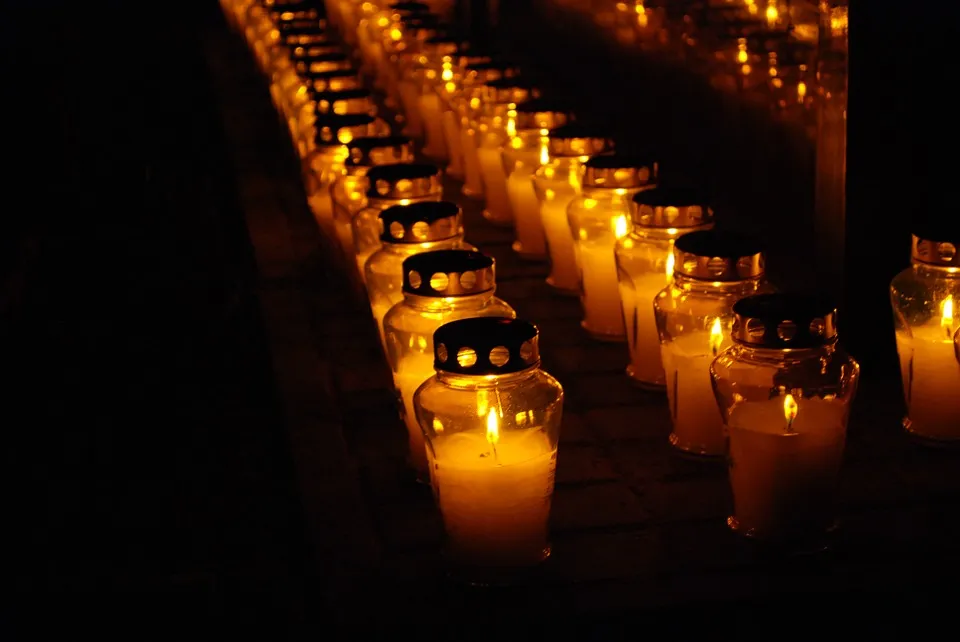 1 listopada, a często też już kilka dni wcześniej, zgodnie z tradycją wielu z nas wybiera się na groby zmarłych, by zadbać o miejsce ich spoczynku, a także przyozdobić je kwiatami i wieńcami oraz zapalić znicze, które są symbolem pamięci - płynące z nich światło to wyraz troski o zmarłych. Właśnie w taki sposób oraz poprzez modlitwę pielęgnujemy ich w naszej pamięci.
Warto zadbać o to, by groby bliskich wyglądały schludnie. Nie raz stajemy przez trudnym wyborem kwiatów, jakie będą miały znaleźć się na miejscu pochówku. Czy mają to być kwiaty sztuczne czy żywe? A jeśli żywe, to cięte, w doniczce czy wieńce?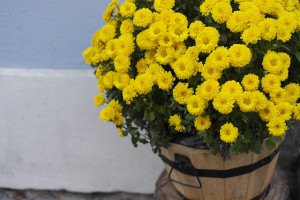 Decydując się na żywe kwiaty najczęściej wybierane są bukiety z białych lub czerwonych róż, będących symbolem szacunku i miłości. Nierzadko wielu decyduje się także na gerbery, margaretki, wrzosy czy chryzantemy. Jednak te ostatnie zazwyczaj wybiera się w wersji doniczkowej, gdyż kwitną właśnie jesienią oraz, dodatkowo, dobrze znoszą chłód. W związku z tym, gdy temperatura powietrza znacznie spadnie, przetrwają one dłużej niż wspomniane róże.
Dużą popularnością cieszą się również wiązanki-wieńce, których podstawą jest igliwie. Te można zakupić w różnorodnych kształtach: od kolistych, płaskich, przez wysokie, po takie w kształcie krzyża.
W przypadku barw, jakie goszczą w okresie jesiennym na cmentarzach, zdecydowanie są to ciemniejsze barwy, takie jak czerwienie i fiolety, mocno odzwierciedlające żałobę i smutek, jakie wiążą się ze śmiercią bliskiej osoby. Nie brakuje też jasnych, lecz bardziej neutralnych barw. Mowa tu o bieli i beżach, w których występują wiązanki i znicze. Bez względu na kolorystykę nagrobkowych dekoracji trzeba pamiętać, by każdy element do siebie pasował. W przeciwnym razie można uzyskać przeciwny efekt od zamierzonego.
Często zdarza się, że groby bliskich znajdują się w wielu miejscach Polski. W związku z tym, nie sposób odwiedzić je wszystkie. Chcąc jednak oddać pamięć i szacunek zmarłym, można zamówić usługę opieki nad grobem lub dostarczenia wieńca czy kwiatów. To wspaniała propozycja dla tych, którzy nie mogą pojawić się w miejscu spoczynku bliskich im osób. Choć nic nie zastąpi bezpośrednich odwiedzin na cmentarzu, chociaż w ten sposób można zaznaczyć swoją bliskość, mimo iż jest się bardzo daleko.