Słodki prezent to idealny sposób na przekazanie najbliższym, że się o nich myśli i że są niezwykle istotni. Nie trzeba dawać bądź wysyłać wymyślnych prezentów na święta, aby okazać czułość. Może być to coś skromnego i jednocześnie wyjątkowego. Sprawdź jakie oryginalne słodkości wybrać, aby obdarować bliskich.
Czekoladowy prezent dla bliskich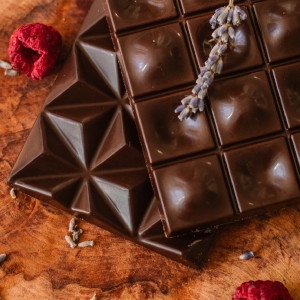 Kwiecień to czas Wielkanocy, jednak nie jest ono jedyną okazją, aby wręczyć komuś bliskiemu prezent. Już 12 kwietnia obchodzimy Dzień Czekolady, który może być świetną zapowiedzią Wielkanocnych upominków. Możemy zdecydować się na symboliczną, własnoręcznie robioną czekoladę Delimaro, w różnych niepowtarzalnych smakach, bądź ogromny kosz prezentowy zawierający zestaw najwyższej jakości czekolad i bombonierek marki Lindt. Dla dorosłych to także świetna okazja, aby wręczyć wyśmienite, czerwone wino z zestawem czekolad Delimaro, idealnie dopasowanych składnikami do rodzaju trunku. A wszystko to w ekskluzywnej, drewnianej skrzynce.
Naturalne, oryginalne słodkości
Niezależnie od okazji, warto także zadbać o zdrowie najbliższych, decydując się na skrzynię dojrzałych owoców. Mogą to być wszelkiego rodzaju cytrusy, banany, jabłka, winogrona i granaty. Taki prezent będzie szczególnie dobry dla młodszych, u których powinno kształtować się szacunek do warzyw i owoców, a także dbać o dostarczanie przez nich sobie cennych witamin. Z okazji Dnia Czekolady można zdecydować się na wersję słodkich owoców oblanych mleczną, białą bądź gorzką czekoladą, która nada odrobiny luksusu.
Słodki prezent na Wielkanoc
Wielkanoc kojarzy się ze szczęściem, mnogością kolorów, wiosenną pogodą i rodzinnymi spotkaniami. Trzeba pamiętać, że prezent na Wielkanoc powinien przekazywać właśnie takowe emocje. Dla najmłodszych stworzone zostały kosze prezentowe z pluszowymi zabawkami i oryginalnymi słodyczami, m.in bukietem żelków, który imituje wielokolorowe kwiaty. Dla osób starszych istnieje wiele wspaniałych wariantów zestawów prezentowych, takich jak Słodka Przyjemność z łakociami, owocami w syropie oraz najwyższej jakości kawą, syropem i herbatą. Jest to upominek, którego zawartość jest niezwykle praktyczna, a każde skosztowanie będzie przypominało osobie obdarowanej wspaniałe chwile, spędzone w rodzinnym gronie.
Warto okazywać swoim bliskim miłość i szacunek. Oryginalna, słodka niespodzianka, którą będą mogli się podzielić także z innymi to jeden z najwspanialszych prezentów. Dzięki opcji dostawy upominków pod wskazany adres, nie trzeba się martwić, że nie ma nas wśród najbliższych, ponieważ razem z Pocztą Kwiatową można wywołać uśmiech na ich twarzach.