Kwiaty pomagają symbolicznie wyrazić wdzięczność i podziękowania. Nie dziwi wcale fakt, że wręczane są nauczycielom przez uczniów 14. października, co ma związek ze szkolną tradycją. W tym roku święto przypada w niedzielę, dlatego w zależności od szkoły obchodzone jest w poniedziałek lub piątek. Kwiaty na Dzień Nauczyciela powinny tworzyć ciekawy bukiet - tylko z czego on się składa? Przedstawiamy najpiękniejsze kompozycje kwiatowe na Dzień Nauczyciela!
Białe margaretki i czerwone goździki
Tworzą bardzo subtelną kompozycję, a wszystko to dzięki połączeniu ciepłej czerwieni z czystą bielą. Margaretki, pełne wdzięku i uroku, w akompaniamencie goździków nie tylko wygrywają cudowne nuty zapachowe, ale i dopełniają się wzajemnie formą. Tak intrygujący bukiet pełen kontrastów oraz delikatności warto podarować swojej wychowawczyni. Na pewno będzie zachwycona!
Gerbery, margaretki i róże utrzymane w ciepłych barwach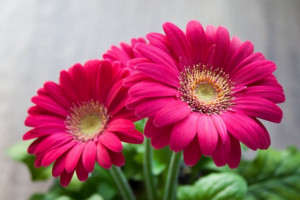 Jak wiadomo słońca w październiku jest o wiele mniej niż latem. Wiele osób dopada chandra obniżająca nastrój, a do tego dochodzi chłodniejsza temperatura. Warto więc sprezentować pedagogowi odrobinę słońca w postaci bukietu utrzymanego w ciepłych barwach. Idealnie sprawdzi się taki, który stanowi połączenie żółtych, czerwonych i pomarańczowych kwiatów. Pięknie komponują się ze sobą gerbery, margaretki i róże! Wyglądają razem naprawdę interesująco i nadadzą Dniu Nauczyciela niepowtarzalnej atmosfery!
Różowe gerbery i biały bez
A gdyby tak obdarować pedagoga bukietem jak z bajki? Najlepiej takim, który utrzymany jest w tonach różu, fioletu i bieli. Barwy te pięknie ze sobą harmonizują, tworząc kompozycję, która emanuje spokojem. Taki bukiet to wyraz dużej wdzięczności i szacunku, a zarazem komunikat, że nauczyciel swoją pracą przybliża ucznia do spełnianie marzeń, które są równie bajkowe jak bukiet z różowych, białych i fioletowych gerber oraz bzu.
Słoneczny bukiet z żółtych kwiatów
Interesującą koncepcją na bukiet z okazji Dnia Nauczyciela jest słoneczna kompozycja z różowych i żółtych kwiatów. W celu osiągnięcia większej finezji można wybrać bukiet owinięty żółtym papierem ozdobnym. Przywiedzie on na myśl optymistyczną postawę w życiu i patrzenie w przyszłość z uśmiechem. Taki bukiet na Dzień Nauczyciela wyrazi nie tylko wdzięczność, ale i radość, którą powoduje udział w szkolnym życiu.
Kosz z różami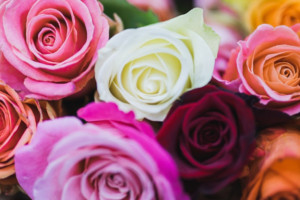 Dla zwolenników kreatywnych rozwiązań proponujemy róże umieszczone w pięknym wiklinowym koszu. Nie jest to typowy bukiet, lecz kompozycja kwiatowa w naturalnym opakowaniu, które będzie można wykorzystać, kiedy kwiat zwiędną. Takie rozwiązanie to nie tylko finezyjna koncepcja estetyczna, ale i celebrowanie rytuałów przyjaznych naturze. Będzie to idealny prezent dla nauczyciela biologii lub przyrody!
Nie od dziś wiadomo, że kwiaty swoją formą czy kolorem przekazują rozmaite komunikaty obdarowywanym osobom. Bukiety na Dzień Nauczyciela powinny być utrzymane w radosnej i ciepłej kolorystyce odzwierciedlającej radość na twarzach uczniów, którzy są wdzięczni pedagogom za trud włożony w oświatę.