Liściki dołączane do kwiatów są bardzo miłym gestem, świadczącym o tym, że osoba obdarowana kwiatami jest dla kogoś szczególnie ważna. Czasami liściki są podpisywane, innym razem są anonimowe, a adresat kwiatów zachodzi w głowę, kto jest jego tajemniczym wielbicielem.
Bileciki do kwiatów - do czego właściwie służą?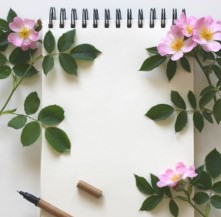 Jeszcze kilkadziesiąt lat temu chcąc komuś przekazać wiadomość, gratulacje, życzenia lub przeprosiny pisano długie listy na papierze i wkładano do kopert. Jednak czasy się zmieniły, a postęp technologiczny otworzył drzwi do nowych form komunikacji. Tradycyjne listy są już niepraktyczne, bo trzeba udać się na pocztę, kupić drogi znaczek i stać w kilometrowej kolejce w urzędzie poczty. Kwiaty można nie tylko szybko zamówić przez internet, ale również istnieje możliwość dołączenia krótkiego liściku. To jakie będą w nim słowa zależy oczywiście od okoliczności i powodu wręczenia kwiatów. Jednakże warto wiedzieć, że same kwiaty wysłane bez żadnej informacji od kogo jest ten piękny bukiet jest bardzo tajemnicze, a może być niekiedy nawet mylące. Adresat może mieć duże wątpliwości z rozszyfrowaniem zagadki od kogo są kwiaty i wtedy z pomocą przychodzi piękny bilecik dołączony do bukietu.
Z jakiej okazji dołączyć liścik do kwiatów?
Powodów do załączenia liściku do kwiatów jest tyle, il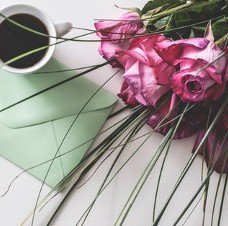 e jest powodów do obdarowania kogoś kwiatami. Mogą to być na przykład imieniny lub urodziny, wówczas na bileciku warto napisać krótkie życzenia płynące prosto z serca. Któż by się nie ucieszył także z kwiatów gratulacyjnych dostarczonych przez kuriera z okazji zdania matury, prawa jazdy, zdobycia nowej pracy lub nawet urodzenia dziecka. Taka chwila jest wyjątkowa i powinna być w wyjątkowy sposób uczczona. Kolejną okazją do dołączenia liściku są przeprosiny. Czasami bardzo trudno jest nam się przyznać otwarcie do winy i stanąć twarzą w twarz z osobą, którą skrzywdziliśmy. Wówczas bilecik ze słowem "przepraszam" może zdziałać cuda, a złe emocje odejdą w niepamięć. Mało kto wysyła kwiaty na podziękowanie, a warto by od czasu do czasu komuś podziękować, na przykład za pomoc w jakiejś sprawie lub po prostu za miłe spotkanie. Bilecik z podziękowaniem będzie pięknym tego zwieńczeniem.
Co napisać w liściku?
Liściki dołączane do kwiatów w żadnym wypadku nie mogą być puste, bo jaki miałoby to sens? Niektórzy jednak mają problem z wymyśleniem co by napisać na bileciku, bo chcą, aby było to coś chwytliwego, dowcipnego lub po prostu szczerego. Z pomocą przyjdzie nam internet, który jest skarbnicą wszelkich życzeń i wierszyków. Jednak musisz pamiętać, że im bardziej osobisty wpis w liściku, tym moc słów będzie miała większą wagę. Poświęć więc chwilkę na zastanowienie się co w nim napiszesz. Nie zapomnij jednak się podpisać, chyba że to bukiet walentynkowy i chcesz być tajemniczym wielbicielem.
Kwiaty mają wielką moc i ich wręczanie sprawia wielką przyjemność zarówno nadawcy, jak i adresatowi bukietu. Bilecik dołączony do kwiatów jest piękną współczesną alternatywą dla długich listów pisanych na papierze i na pewno wywoła niezapomniane uczucia.