Margaretki to bardzo delikatne polne rośliny. Istnieje jednak wielu zwolenników ich subtelnego uroku. Czy zastanawiałeś się kiedyś, jak dobierane są te kwiaty przy tworzeniu pięknych bukietów? Jaka jest symbolika margaretek, z jakimi kolorami wyglądają one najlepiej?
Drobny kwiat o pięknym wyglądzie
Margaretka, czyli jastrun właściwy to roślina występująca naturalnie w Europie i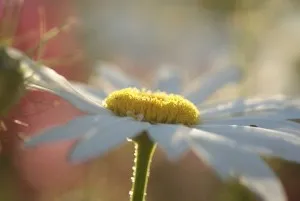 Azji mniejszej aż do Kaukazu. Ma prostą łodygę, której wysokość dochodzi maksymalnie do jednego metra wysokości, zakończona kwiatostanem. Ma on dwa rodzaje płatków - zewnętrzne o blaszkowatym kształcie oraz rurkowate w żółtym odcieniu, znajdujące się na środku.
Kiedy je wręczyć?
Margaretki swoją symboliką wyrażają pozytywne emocje i sugerują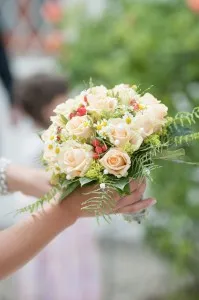 obdarowanej osobie, że jest piękna. Właśnie dlatego najlepiej jest wręczyć bukiet zawierający w sobie te rośliny komuś, kto jest Tobie bliski - na przykład mamie, babci, siostrze czy córce. Margaretki doskonale sprawdzą się w kompozycjach z okazji urodzin czy imienin, a także podarunkach ofiarowanych z potrzeby serca. Ostatnio cieszą się dużą popularnością w przypadku wianków ślubnych czy komunijnych oraz dekoracji imprezowych.
Z czym łączyć margaretki?
Często stanowią raczej dodatek do całości, pięknie komponują się z różami, astrami czy liliami. Dobierając towarzystwo dla margaretek, należy sugerować się nie tylko gatunkiem kwiatów, lecz także ich kolorem. Z pewnością świetnie sprawdzą się w towarzystwie białych lilii i róż, tworząc piękną kompozycję z okazji ślubu, chrztu lub komunii. Margaretki w tym s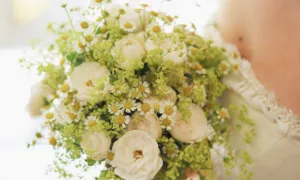 amym odcieniu nie będą jednak współgrały ze słonecznikami czy gerberami w ciepłym kolorze. Dużo lepiej jest zestawić je z subtelnymi eustomami czy goździkami w pastelowych odcieniach. Doskonale sprawdzą się również jako wypełnienie ogromnych bukietów złożonych z polnych roślin. Poza tym margaretki bardzo dobrze wyglądają w towarzystwie równie delikatnej gipsówki. Oprócz tego, warto wiedzieć, że jasna zieleń pięknie komponuje się z subtelną bielą tych kwiatów. Ciekawe połączenie można uzyskać także wtedy, gdy margaretki są nieco wyższe od pozostałych roślin w bukiecie i wówczas lekko wystają ponad resztę kompozycji.
Te subtelne kwiaty stanowią doskonałe uzupełnienie wielu bukietów i z pewnością warto pomyśleć o nich, komponując zestawienie dla bliskiej osoby. Teraz już wiesz, czyje towarzystwo te kwiaty lubią najbardziej!