Lato to czas, kiedy kwiaty są w pełnym rozkwicie i prawie każdy ma ochotę udekorować nimi dom. Otrzymywanie letnich bukietów sprawia wielką radość solenizantom obchodzącym o tej porze roku swoje urodziny lub imieniny. Oto garść inspiracji z liliami do letnich bukietów – pięknymi kwiatami o ciekawej symbolice i niepowtarzalnych walorach wizualnych.
Lilie – symbolika kwiatów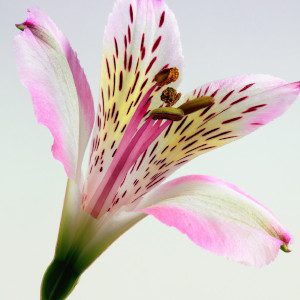 Symbolika lilii jest bardzo ciekawa ze względu na swoją wieloznaczność. Biała lilia to oznaka niewinności, czystości oraz ufności Bogu w kulturze chrześcijańskiej. W Cesarstwie Bizantyjskim była utożsamiana z siłą, męstwem, pomyślnością czy władzą i właśnie z tego powodu umieszczono ten kwiat w godle Francji. Taki zestaw cech oznacza, że lilia niesie ze sobą różne komunikaty: od docenianie delikatności po życzenia szczęścia oraz okazywania podziwu dla siły danej osoby.
Lilie w bukiecie – jednolita wersja kolorystyczna
Letnie lilie w bukiecie mogą mieć jednolitą wersję kolorystyczną. Taki podarunek sprawdzi się dla osoby nieśmiałej, subtelnej i delikatnej, ceniącej sobie spokój oraz harmonię w otaczającej ją przestrzeni. Bardzo dobrym pomysłem jest bukiet z liliami w słonecznym, żółtym kolorze. Jego estetyka jest stonowana, a jednocześnie nawiązuje do ciepłej pory roku. Co więcej, taki bukiet przynosi ze sobą optymistyczną aurę.
Letni bukiet z lilii – energetyzujące kontrasty
Są jednak wśród nas i śmiałe, żywiołowe osoby, których wszędzie pełno. Warto podkreślić ich odwagę oraz pokłady niespożytej energii kolorowym bukietem z liliami. Mogą się w nim znaleźć kwiaty o intensywnych kontrastach, zawierające ognistą czerwień, świadczącą o odwadze bądź kompozycje na bazie róży i fioletów. Mamy duże pole do popisu, a jedno jest pewne - w tym przypadku można puścić wodze fantazji!
Jak widać lilie to kwiaty o pięknej wymowie i wspaniałym wyglądzie zewnętrznym. Możemy je doskonale dobrać do różnych okoliczności, a kompozycją kolorystyczną dopasować je do charakteru i poczucia estetyki solenizanta lub jubilata. Jedno jest pewne – letni bukiet z lilii to przepiękny prezent i wspaniała ozdoba do każdego wnętrza.