Nic tak nie wprawia w pozytywny nastrój jak bliskość ukochanej osoby, ulubione danie czy… kolorowe kwiaty! Miłośników tęczowych barw powinna ucieszyć wiadomość, że istnieją takie odmiany roślin, które pod wpływem różnych czynników zmieniają kolor!
Hortensja ogrodowa
Ta roślina ogrodowa zaskakuje swą piękną prezencją - kuliste kwiatostany sprawiają, że jest uznawana za jeden z najdostojniejszych gatunków. Co więcej, hortensja potrafi zmieniać kolor ze względu na glebę, w której się znajduje. Szczególnie lubi kwaśne pH, w którym to przybiera fioletową lub niebieską barwę, z kolei bardziej zasadowe podłoże nada jej czerwony odcień. Zmiany koloru zwykle są widoczne w rok po przekształceniu odczynu gleby.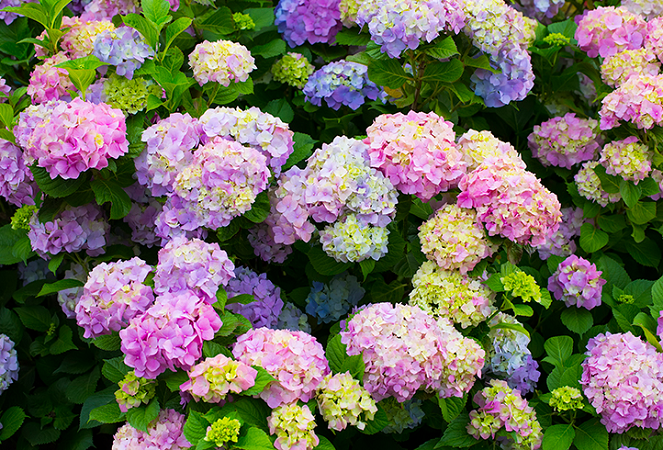 Ciemiernik biały
To kwiat, który kwitnie zimą, lecz zmienia barwę w zależności od nasłonecznienia. Im więcej - najbardziej lubianych przez niego - zimowych dni pełnych słońca, tym prędzej zauważy się zmianę koloru ciemiernika. Początkowo jest kwiatem białym, który następnie różowieje, by finalnie przybrać zielonkawą barwę.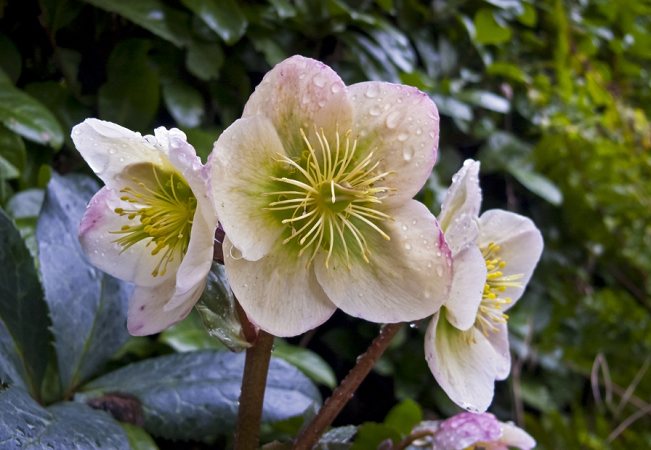 Lantana pospolita
Pochodząca z Ameryki Południowej i Środkowej roślina uwielbia słońce, które wpływa na zmianę koloru jej kwiatów. Początkowo są żółte, by później przeistoczyć się w pomarańczowe, aż do intensywnie czerwonych. Jej urodę można podziwiać jedynie z daleka, ponieważ wszystkie części rośliny są trujące! Dlatego najbardziej nadaje się na ozdobę tarasu, balkonu lub ogrodu.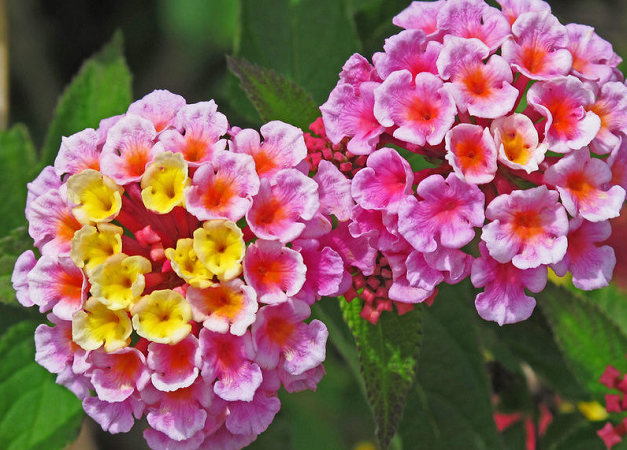 Róże z odmiany "Marie van Houtte"
Kwiaty cieszące się największą popularnością również mają pośród swoich odmian przedstawicielkę zmieniającą kolor. Podobnie jak lantana, ten gatunek także reaguje na działanie promieni słonecznych. Jej płatki są zwykle żółte, jednak gdy muśnie je słońce zmieniają barwę na różową. W zależności od tego, jak długo zostanie wystawiona na działanie promieni słonecznych, odcień będzie przybierać na intensywności - aż do różu wpadającego w czerwień.
Przyroda lubi zaskakiwać nas swoim pięknem. Powyższe gatunki kwiatów są tylko dowodem na to, jak niezwykłe przemiany mogą przejść w sposób całkowicie naturalny.