Kwiaty dla każdego człowieka mają inne znaczenie. Niektórzy widzą w nich tylko rośliny, inni przywiązują do nich szczególną wagę. Większość kwiatów symbolizuje pewne wartości czy uczucia - mają one określone znaczenie na przykład w snach. Nic więc dziwnego, że motywy kwiatowe pojawiały się od wieków  w literaturze, i były z chęcią wykorzystywane przez pisarzy już od wielu epok - zarówno w epice, jak i liryce.
Już w samej Mitologii pojawia się postać Narcyza, pięknego młodzieńca zakochanego w sobie. Młody chłopak, otoczony przez niezwykłej urody nimfy, nie zwraca na nie uwagi. Żadna z panien nie potrafi zdobyć jego serca, aż wydarza się coś niespodziewanego. Narcyz przypadkiem spostrzega swoje odbicie w wodzie i zauroczony widokiem własnej aparycji, zakochuje się sam w sobie. Piękny młodzieniec odczuwa melancholię i smutek, cierpi z powodu samotności, nie mogąc spełnić miłości. Po jego śmierci, zostaje złożony w ziemi, na której wyrasta piękny kwiat o płatkach białych jak śnieg i żółtym środku. Od tej pory narcyz jest symbolem próżności i egocentryzmu.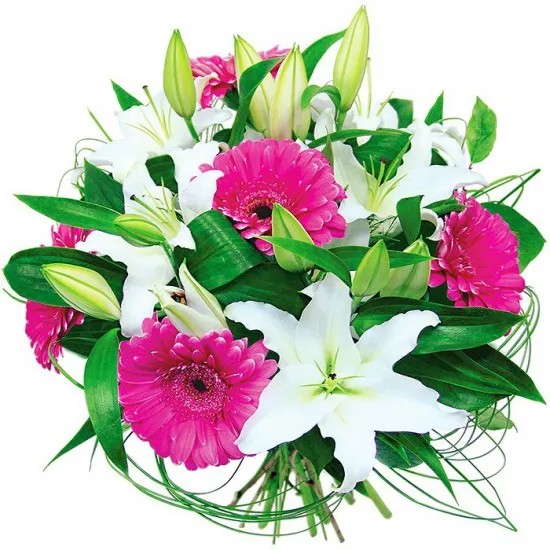 Motywem kwiatu posłużył się także w swoim utworze polski wieszcz, Adam Mickiewicz. W balladzie Lilije to lilie grają jedną z głównych ról. Na co dzień lilie są symbolem niewinności, a w tym utworze poeta posłużył się ich symboliką dość przewrotnie, biorąc je na świadków nieprawego czynu, jakiego dopuszcza się niewierna żona zabijająca swojego męża. Kobieta sadzi na jego grobie delikatny kwiat lilii, który zaklina:
Rośnij kwiecie wysoko,
Jak pan leży głęboko [?]
Kwiaty kojarzone są z gorącymi uczuciami, w tym oczywiście z miłością. Większość kobiet lubi być obdarowywana bukietami przez ukochanych. Kwiat stał się także symbolem wiecznej miłości. Pięknie ukazuje to historia nieszczęśliwego uczucia Tristana i Izoldy, bohaterów utworu Dzieje Tristana i Izoldy. Napotykali oni ciągłe przeszkody, które nie pozwalały im być razem. Finalnie nieszczęśliwi zakochani umarli razem, a na ich złączonych grobach wyrósł ukwiecony krzak głogu, którego nie dało się obciąć, bo zawsze odrastał, łącząc dusze zakochanych na wieki i symbolizując wieczną miłość, której nie pokona nawet śmierć.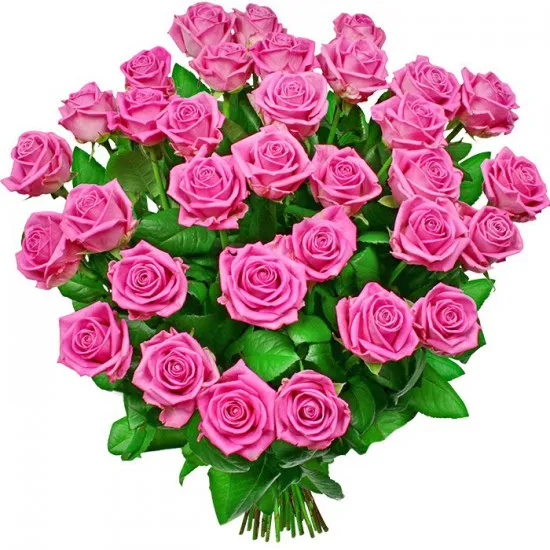 Bardzo popularne było wplatanie kwiatów i roślinności w utwory przez impresjonistycznych pisarzy. W impresjonizmie chodziło przecież o to, by oddać piękno ulotnej chwili. Natura nadaje się do tego celu idealnie. Kwiat róży wykorzystał w swoim cyklu sonetów Jan Kasprowicz. W zbiorze czterech utworów Krzak dzikiej róży w Ciemnych Smreczynach delikatna róża (symbol młodości, piękna, siły) i stara limba (symbol śmierci i przemijania) rosną wspólnie na górskim terenie. Utwór przedstawia zmiany zachodzące w przyrodzie w różnych porach dnia, a autor skupia się na pokazaniu zmian kolorystyki, nastroju czy światła, barwnie opisując otoczenie roślin.
W pieśni wojskowej Czerwone maki spod Monte Cassino, której autorem słów był Feliks Konarski, rola kwiatów jest nieco inna. Maki oznaczają w tym utworze smutek, kojarzą się z walką -  kwiaty te rozkwitały na zrytych pociskami wzgórzach. Ich czerwona barwa symbolizuje krew żołnierzy, którzy poświęcili się, walcząc z nieprzyjacielem w bitwie pod Monte Cassino.
Kwiaty są pięknym elementem naszego życia - zauważano je od wieków, przedstawiając w literaturze i sztuce każdej epoki.