Kalendarz oferuje święta z myślą o wielu osobach. Świętują dzieci, dorośli i dziadkowie! A 8 września swój dzień mają wszyscy marzyciele. Czego możemy się od nich nauczyć i jak snucie marzeń może zaprocentować w naszym życiu? Śpieszymy z wyjaśnieniem!
3 rzeczy, które zyskują marzyciele
Czas na poznanie siebie – każdy marzyciel zyskuje luksus pobycia sam na sam z własnymi myślami. Właśnie wtedy wpadają mu do głowy najciekawsze pomysły, które następnie można obrócić w czyn. Snując marzenia pozwala się wielu myślom przepłynąć przez umysł, dzięki czemu dogłębnie poznaje siebie, zdaje sobie sprawę z własnych emocji i dopuszcza do ich uprawomocnienia.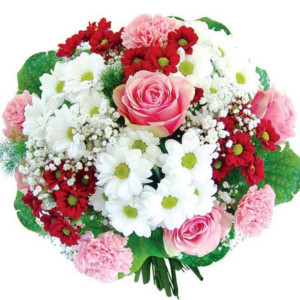 Nieschodzący z twarzy uśmiech – marzyciel dużą część czasu spędza na snuciu przyjemnych myśli. To z kolei wpływa korzystnie na jego samopoczucie, co ma naukowe uzasadnienie. Pozytywne emocje, których doświadcza, widoczne są w jego postawie i mimice twarzy. Dzięki temu społeczeństwo odbiera go jako osobę serdeczną i miłą. Pomaga to w budowaniu pozytywnych relacji międzyludzkich, ponieważ znacząco zwiększa jego atrakcyjność jako potencjalnego partnera lub przyjaciela.
Oderwanie od rutyny – jest to wisienka na torcie. Marzyciel z łatwością odrywa się od zmartwień towarzyszącym prozie życia, by znaleźć się w wykreowanym przez siebie wymiarze, w którym misternie zaprojektował każdy detal. To niezwykle korzystne dla zdrowia psychicznego, jako że umożliwia uwolnienie się od stresu i rozluźnieniu.
3 cechy, które ma każdy marzyciel
Cierpliwość – ta cecha charakteru jest mu niezbędna w oczekiwaniu na urzeczywistnienie marzeń. Marzyciel przekłada ją również na inne cele, których sukcesywne wyznaczanie nie budzi u niego lęku przed niepowodzeniem. Nauka nowego języka, półmaraton czy kurs na prawo jazdy – żaden problem! Zrealizuje to wszystko, maksymalnie wykorzysta czas i cierpliwie poczeka na rezultat.
Optymizm – warunek konieczny, by w ogóle podjąć się spełniania marzeń. Gdyby się zastanowić, to nie spełniają ich  tylko osoby postrzegające świat w ciemnych barwach. Natomiast marzyciel nieustannie jest dobrej myśli, że plan się powiedzie, co ostatecznie prowadzi go w kierunku spełniania marzeń.
Konsekwencja – snucie marzeń i podniecenie na samą myśl o ich realizacji jest niesamowitym motorem do działania. Nieustanne wizualizowanie sobie celu poprzez zanurzanie się w marzeniach wznieca w marzycielu pragnienie podjęcia konkretnych działań, by je zrealizować. Dzięki temu wyrabia sobie nawyk systematyczności i konsekwencji w dążeniu do celu.
Nie bójcie się marzyć. Marzenia się spełniają. Wystarczy tylko zrobić pierwszy, najtrudniejszy krok. Potem być może trudny drugi i trzeci. Potem napotkacie ścianę. Ale skąd wiecie, że nie wystarczy jej popchnąć by runęła, i skąd wiecie, że tuż za nią nie spełni się Wasze marzenie?
~ Magdalena Witkiweicz
A zatem nie bójmy się marzyć i doceniajmy otaczających nas marzycieli, którzy inspirują, do podążania za marzeniami. Może w waszym otoczeniu znajduje się osoba, która sprawiła, że sięgneliście po pragnienia? Warto jej podziękować! Pomogą w tym Kwiaty Dream – idealny jako prezent na Dzień Marzyciela bajeczny bukiet przygotowany przez Pocztę Kwiatową. Do dzieła!