Na widok bogactwa kolorów kwiatów wiele osób odczuwa przypływ energii i sił witalnych. Każdy otrzymujący bukiet kwiatów czuje się lepiej i radośniej. Kwiaty potrafią wywołać uśmiech, szczególnie, gdy są wysłane przez bliską osobę i mają symboliczne znaczenie przekazania uczuć.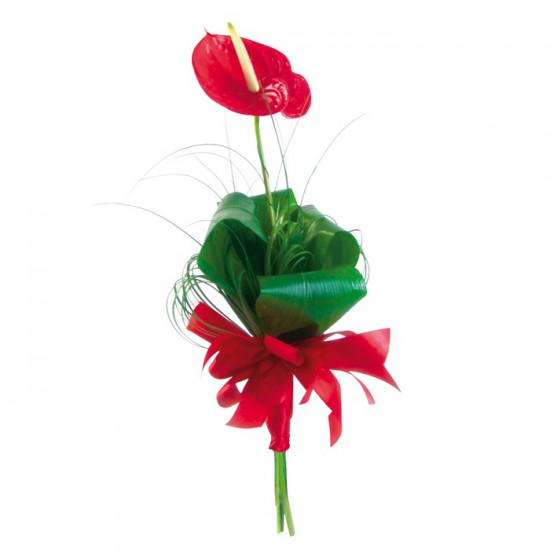 Szczęście to pojęcie wieloznaczne i szerokie, które trudno ograniczyć do wąskiego znaczenia. Wiele osób twierdzi, że jednym, jak nie najważniejszym czynnikiem budującym życiowe szczęście jest odnalezienie bratniej duszy i miłości. Niestety nie zawsze łatwo jest odsłonić swoje uczucia ? nawet gdy znajdzie się wyjątkową osobę. Ponadto słowa nie zawsze właściwie przekazują i nazywają uczucia, dlatego warto skorzystać z subtelnych gestów tworzących aurę niedopowiedzenia. Kwiaty posiadające symbolikę miłości to przykładowo czerwone Anturium zwane strzałą kupidyna. Podobno podarowany bliskiej osobie właśnie ten kwiat sprzyja rozwojowi pozytywnych emocji i tworzeniu wzajemnej sympatii.
Róże uważane są za kwiaty szczególne, symbolizujące gorące uczucia. Czerwony bukiet róż najczęściej kojarzy się z płomiennym romansem, uczuciem przezwyciężającym trudności. Wysłanie bukietu czerwonych róż na pewno wyraża miłość jaką nadawca bukietu darzy obdarowywaną osobę.
Nie zawsze trzeba się jednak kierować symboliką. Każdy bukiet z ciekawym bilecikiem intryguje i skłania do myślenia.
Jeżeli spojrzeć na szczęście jako na dobrą passę, to niektóre z roślin posiadają specjalne właściwości sprzyjające powodzeniu. Jeżeli dekorujemy dom bukietami, można wpleść pomiędzy ich elementy koniczynę, szczawik czy bambus. Zapewne każdy słyszał o przynoszącej powodzenie czterolistnej koniczynie, wokół której tworzą się liczne legendy oraz baśnie. Również szczawik posiada podobno zbliżone własności. Posiada często cztery listki (w zależności od rodzaju) przypominające swoim kształtem serduszka, które ułożone w równomierny kwadrat przedstawiają prawidłowe położenie ziemi i nieba. Bambus zwykło się kojarzyć z rośliną sprzyjającą interesom. Jego silna i gruba łodyga sugeruje stabilne podłoże, rozwój i dążenie do ideału. Pocięte pędy łatwo można posadzić formując ciekawe kształty, idealnie też nadaje się do połączenia kompozycji z odpowiednio dobranymi kwiatami. Nadaje się do przesadzenia do doniczki, podobno jeżeli trzyma się go na biurku zwiastuje awans lub podwyżkę.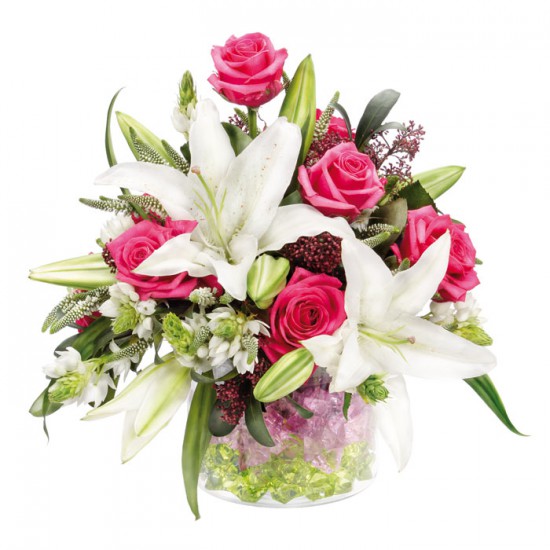 Istnieje przekonanie, że dla określonych osób są przypisane konkretne sprzyjające passie kwiaty. Podobno każdy ze znaków zodiaku jest w pewnym stopniu powiązany z określonymi roślinami. Dodają one harmonii, poprawiają humor i wspierają w dążeniu do celów. Przykładowo stokrotki współgrają ze znakiem Barana, konwalie stymulują zdolności umysłowe osób spod znaku Byka. Dla Bliźniąt na spokojny sen i urzeczywistnienie marzeń dobra jest lawenda. Piękne i powabne, sugerujące dostojność lilie pasują do Lwa, natomiast dobrze znane róże pasują do charakterologicznego portretu Wagi. Takie porównania przypisywane są okresom kwitnienia, rozwoju, kiełkowania roślin, jak również wszelkim zmianom zachodzącym w przyrodzie.
Każdy kwiat może dawać szczęście ? bo przecież szczęściem jest uśmiech na twarzy obdarowywanej osoby.