Piękne i delikatne kwiaty od pokoleń dodają dostojności ważnym momentom życia ludzi. Od dawna też były obecne podczas pogrzebowych ceremonii. Archeolodzy udowodnili, że już człowiek neandertalski w pochówku wykorzystywał kwiaty. Jesienny i refleksyjny nastrój w listopadzie zaprowadzi nas na groby bliskich. Przypomni o pożegnaniach, przemijaniu. Być może zmusi do zastanowienia się nad słowami ks. Jana Twardowskiego -Spieszmy się kochać ludzi, tak szybko odchodzą. Zostaną po nich buty i telefon głuchy... Pozostaje też pamięć. Zapalony znicz czy złożone na cmentarzach kwiaty stanowią uniwersalną formą szacunku dla zmarłych i oznakę pamięci.
Śmierć bliskiej osoby dezorganizuje dotychczasowe życie, wprowadza w stan smutku, ale też zadumy oraz zawieszenia. Pomimo swojego naturalnego charakteru, określanego zwykłą koleją losu, śmierć jest bolesnym doświadczeniem. Odzwierciedleniem wiecznej pamięci o zmarłym jest troska o odpowiednią oprawę grobu, a co się z tym wiąże - zadbanie także o to, żeby w miejscu spoczynku bliskich znajdowały się odpowiednie kwiaty. Wiązanki kwiatowe pogrzebowe zaskakują obecnie niezwykłą różnorodnością dostępnych kształtów, np. w postaci serca, prostokąta, kwiaty w koszu albo we wszelakiej innej formie, w zależności od indywidualnych upodobań.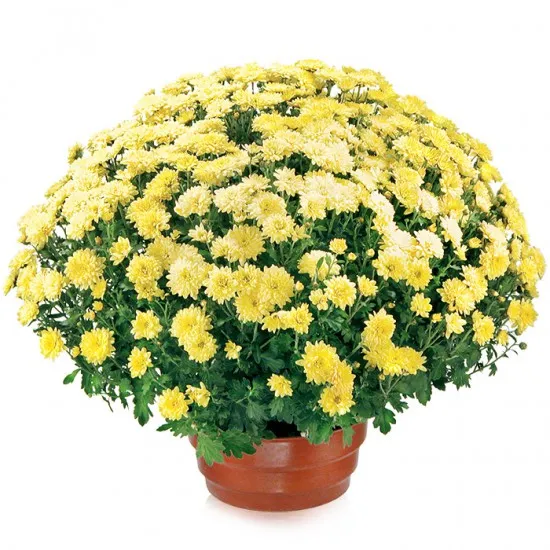 Często okoliczności nie pozwalają uczestniczyć w pogrzebowych uroczystościach osobiście. Podobnie podczas Święta Wszystkich Świętych i w Dzień Zaduszny, kiedy to z przyczyn rozproszenia grobów w różnych odległościach nie sposób dotrzeć do nich wszystkich. Niezwykle wygodna staje się wówczas możliwość zamówienia kwiatów. Kurierzy Poczty Kwiatowej? dostarczą zamówiony i świeży bukiet na wskazany nagrobek. Bukiety nagrobne złożone są zazwyczaj z białych lub żółtych róż, margaretek, gerberów, anturium, lilii. Tradycyjnie w listopadzie królują chryzantemy, uznawane za symbol wieczności. Cieszą się popularnością także z tego względu, że są odporne i przetrwają pierwsze przymrozki. Błękitne irysy przynoszą wiarę i nadzieję. Lilie w kręgu kultury chrześcijańskiej kojarzą się z odrodzeniem. Wieńce to znak nieprzemijającego koła życia. W kolorystyce dominują eleganckie fiolety, purpura, biel i odcienie stonowane.
Nagrobek mogą też ozdobić odpowiednie kwiaty cięte w bukiecie, wstawione do eleganckiego wazonu. Grób warto zdobić zwłaszcza takimi kwiatami, które były ulubionymi bliskich.