Usychanie liści, zwiększona wrażliwość na uszkodzenia i utrata pąków ? tak najczęściej reagują rośliny znajdujące się w pobliżu grzejącego kaloryfera. Wszystkie te działania spowodowane są gwałtownym zmniejszeniem wilgotności w pomieszczeniu, w którym grzeje kaloryfer. Można jednak spróbować temu przeciwdziałać.

Minusy ogrzewania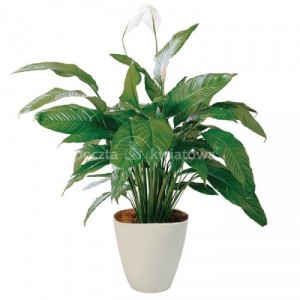 Przez większość roku wilgotność powietrza w mieszkaniu oscyluje między 60 a 80%. Jest to idealny poziom wilgotności dla większości roślin doniczkowych. Niestety, kiedy na dworze robi się coraz chłodniej, trzeba włączyć kaloryfery. Powoduje to obniżenie wilgotności powietrza o około 40%, co dla wielu roślin jest szokiem. Dodatkowo jesienią jest ciemniej, co też nie działa korzystnie na rośliny i ich wzrost.
Kwiaty tolerancyjne
Niewiele gatunków roślin posiada mechanizm zabezpieczający przed tak znacznym obniżeniem wilgotności oraz zaciemnieniem pomieszczenia. Najlepiej w takich warunkach radzą sobie rośliny należące do grupy sukulentów. Są to kwiaty, które posiadają grubszą skórkę na liściach oraz specjalnie zbudowane tkanki pędowe i liściowe, które umożliwiają zabezpieczenie przed utratą zapasów wody. Najpopularniejszymi sukulentami są kalanchoe, agawy, noliny i gasterie. Stosunkowo dobrze znoszą zmianę wilgotności i nie wymagają dodatkowego zraszania, gdy powietrze staje się bardziej suche. Należy jednak pamiętać, że najlepiej jest trzymać je w temperaturze około 18-20°C - pomoże im to przetrwać okres grzania w mieszkaniu.
Odpowiednia pielęgnacja
Jeśli jednak w mieszkaniu znajdują się inne kwiaty, które są wrażliwsze na jesienno-zimowe zmiany, należy o nie odpowiednio zadbać. Bardzo często pomocne jest zraszanie roślin wodą o temperaturze pokojowej. Dodatkowo można zainwestować w nawilżacze powietrza, które pomogą zarówno kwiatom, jak i korzystnie wypływają na organizm człowieka.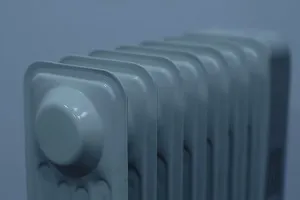 Jeśli jednak nie ma takiej możliwości, można zastosować domowe sposoby nawilżania powietrza. Dobrym wyjściem z takiej sytuacji jest umiejscowienie roślin w płaskim naczyniu wypełnionym warstwą żwiru lub małych kamieni i zalanie ich niewielką ilością wody. Płyn będzie parował na sporej powierzchni, dzięki czemu roślina drastycznie nie odczuje zmiany wilgotności. Kolejną rzeczą, o której warto pamiętać jest izolacja rośliny od mocno nagrzanego parapetu. W tym celu najlepiej położyć korkową podkładkę pod donicą, aby temperatura nie oddziaływała na kwiaty. Ostatnim, ważnym elementem pielęgnacji jest ucinanie suchych liści oraz oczyszczanie liści z nadmiaru kurzu.
Wraz z rozpoczęciem sezonu grzewczego, warto pomyśleć o roślinach znajdujących się w mieszkaniu ? niektóre z nich wymagają w tych okresie szczególnej pielęgnacji. Dzięki temu przetrwają zimę i pięknie rozkwitną na wiosnę.