Wraz ze zbliżającym się latem zaczynamy coraz częściej myśleć o wyjazdach. W związku z tym przedstawiamy listę miejsc, które warto odwiedzić szczególnie ze względu piękny krajobraz stworzony przez kwitnące kwiaty. Może warto pomyśleć właśnie o tych punktach na urlopowej mapie.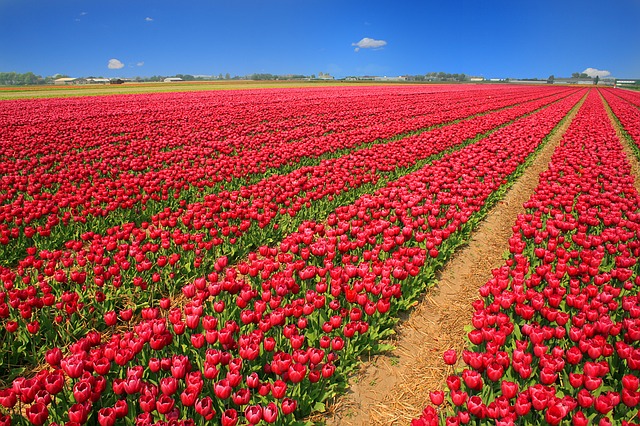 Holandia - i oczywiście tulipany. Zaczynają kwitnąć już wczesną wiosną razem z innymi kwiatami cebulkowymi - narcyzami, krokusami, hiacyntami. Kraj ten jest jednym z głównych eksporterów kwiatów, aby przekonać się o tym na własnej skórze wystarczy pojechać na jedną z aukcji. Największa z nich to ta odbywająca się w Keukenhof - kolekcja tulipanów liczy tam aż 6 milionów. Inne aukcje organizowane są np. w Aalsmeer i Naaldwijk. Warto jednak wspomnieć, że prawdziwą stolicą tulipanów jest Turcja, skąd te piękne kwiaty zostały przywiezione właśnie do Holandii.
Francja, Prowansja - na przełomie wiosny i lata pola prowansalskie zaczynają kwitnąć na fioletowo, mieniąc się różnymi odcieniami. Mowa o aromatycznej lawendzie, której zapach unosi się nad romantycznymi miasteczkami położonymi w okolicach pól. Warto odwiedzić ten region w pełni lata czyli lipiec - sierpień, trwają wtedy bowiem żniwa lawendowe i organizowane są związane z tym liczne atrakcje. Na lokalnych targach można zakupić produkowane tam olejki, susz a nawet miód z lawendy.
Włochy, Toskania - Włochy to nie tylko piękne kobiety, przystojni mężczyźni i świetna kuchnia. To także malownicza Toskania, jedna z włoskich inspiracji dla artystów z całego świata, którzy utrwalają jej piękno na płótnie. Wzgórza z pachnącymi makami i ogromnymi słonecznikami, gaje oliwne i cyprysy tworzą piękny krajobraz który urzeknie każdego.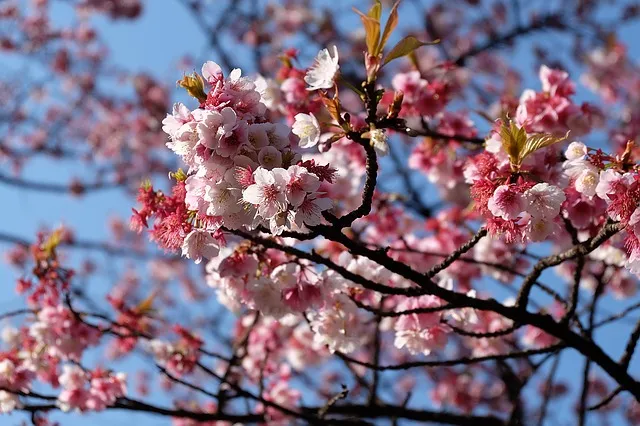 Jeśli ktoś marzy o pobycie wśród pięknych krajobrazów poza Europą, jednym z najtrafniejszych wyborów będzie niewątpliwie Japonia. W okresie marzec - maj cały kraj mieni się na bladoróżowo za sprawą kwitnących tam kwiatów wiśni (sakura). Co wieczór po prognozie pogody podawana jest też prognoza kwitnienia drzew, którą Japończycy bardzo uważnie śledzą. Do wielkich miast takich jak Tokio czy Kioto wkracza wiosna, a co za tym idzie, wiele związanych z tym obrzędów i tradycji, np. hanami, czyli wspólne oglądanie kwitnących kwiatów połączone z występami muzycznymi i tanecznymi, piknikami z rodziną lub znajomymi.
Afryka kojarzy się zapewne z safari, pustyniami i sawannami. Pretoria (RPA) zwana jest też jako ?Jacaranda City?, ze względu na drzewa o fioletowych kwiatach które przerodziły się w nieodłączny symbol miasta. Zostały one sprowadzone tam w 1888r z Rio de Janeiro i na stałe wpisały się w jego krajobraz.
Życzymy Państwu wielu ciepłych i słonecznych dni podczas wycieczek!