Żywe kwiaty zawsze upiększają przestrzeń, a osoby nimi obdarowywane od razu zyskują dobry humor na resztę dnia. Nie bez powodu kojarzą się z latem, beztroską, ciepłymi leniwymi dniami i towarzyszącą nam wtedy radością. Dlaczego więc nie wywołać tych samych emocji poprzez pięknie podane posiłki? Wiele restauracji serwuje swoje dania w towarzystwie kwiatów. Dobrym pomysłem będzie przeniesienie tego rodzaju dekoracji do własnej kuchni.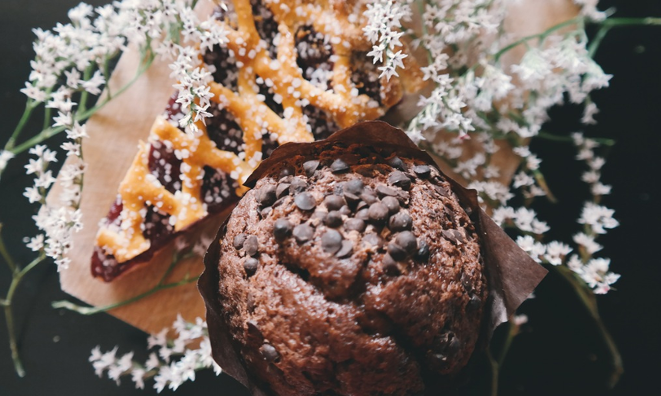 Jadalne piękności
Z pewnością nie będzie już dla nikogo zaskoczeniem, że kwiaty mogą być jadalne. Takich gatunków jest niemal osiemdziesiąt, a najpopularniejszym jest łatwo dostępna i z pewnością próbowana przez wielu akacja. Do jedzenia nadaje się także chryzantema, lawenda, hibiskus, nagietek, stokrotka, begonia, pierwiosnek, bratek, a nawet róża! Wiele z tych gatunków można zasadzić we własnym ogrodzie i cieszyć się nimi od wiosny do jesieni. Jeśli jednak nie ma się swojego podwórka lub ochota na tak nietypową dekorację przyjdzie zimą, warto zamówić jadalne kwiaty w kwiaciarni.
Raj dla podniebienia
Rośliny mają być przede wszystkim ozdobą uzupełniającą pięknie wyglądające danie główne czy deser, ale można potraktować je również jako dopełnienie smaku. Pośród jadalnych kwiatów istnieją bowiem takie, których słodycz przywodzi na myśl najlepsze wyroby cukiernicze lub wręcz przeciwnie - niektóre gatunki charakteryzują się przyjemną cierpkością. Dużą rolę odgrywa też konsystencja płatków: mogą przyjemnie chrupać albo być tak miękkie, że gryzienie ich posłuży jedynie do uwolnienia smaku. Dobrym pomysłem będzie zestawienie potraw i kwiatów w taki sposób, by tworzyły intrygujące połączenia przyjemne dla podniebień gości.
Uwaga na trucizny
Choć wszystkie kwiaty są barwne i piękne to należy pamiętać, że są one roślinami. Te mogą być trujące i niebezpieczne dla ludzkiego zdrowia, dlatego warto przyswoić sobie kilka zasad. Po pierwsze nie wolno zrywać okazów, które znajdują się w pobliżu ruchliwych dróg, ponieważ spaliny wydobywające się z pojazdów na pewno negatywnie wpłyną na ich właściwości i smak. Kolejna kwestia dotyczy nieznanych gatunków kwiatów - warto zapoznać się z długimi listami tych, które można jeść bez obaw i kurczowo się ich trzymać. Mały błąd może być przyczyną wielu problemów - nie warto podejmować ryzyka w tej kwestii. Ostatnią  rzeczą, nie związaną z truciznami lecz miejscem pozyskiwania roślin jest to, by nie zrywać ich w miejscach publicznych, w których może obowiązywać zakaz zrywania kwiatów pod groźbą kary finansowej. Wszelkie klomby czy miejskie kompozycje lepiej zostawić w spokoju.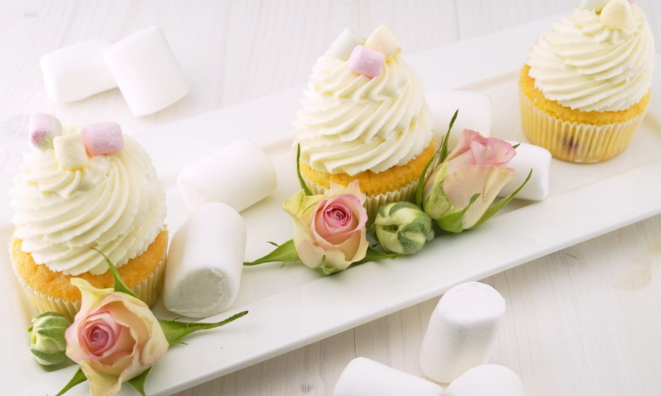 Przechowywanie i spożycie
Liść bez wody więdnie niezwykle szybko i to samo dotyczy płatków kwiatów. Oddzielone od łodygi, która dostarczała im substancji odżywczych, szybko zaczną tracić kolor i sprężystość. By jak najbardziej przedłużyć ich żywotność powinno się niezwłocznie po zerwaniu wrzucić je do naczynia z wodą i przechowywać w lodówce. Mimo to płatki czy całe kwiatostany nie wytrzymają zbyt długo, dlatego nie należy zrywać ich przedwcześnie.
Zaskakiwanie gości jest dla wielu osób miłym wyzwaniem, toteż polecamy niestandardowe wykorzystanie kwiatów w czasie kolacji, które może okazać się strzałem w dziesiątkę. Ich rola nie musi ograniczać się tylko do dekoracji stołu, bo świetnie sprawdzą się też… na talerzu! :)