6 grudnia swoje święto obchodzą wszyscy panowie o imieniu Mikołaj. To także czas, kiedy obdarowujemy bliskich miłymi prezentami. Skąd pochodzi ten zwyczaj? I jak pozytywnie zaskoczyć osobę, która jest dla Ciebie ważna?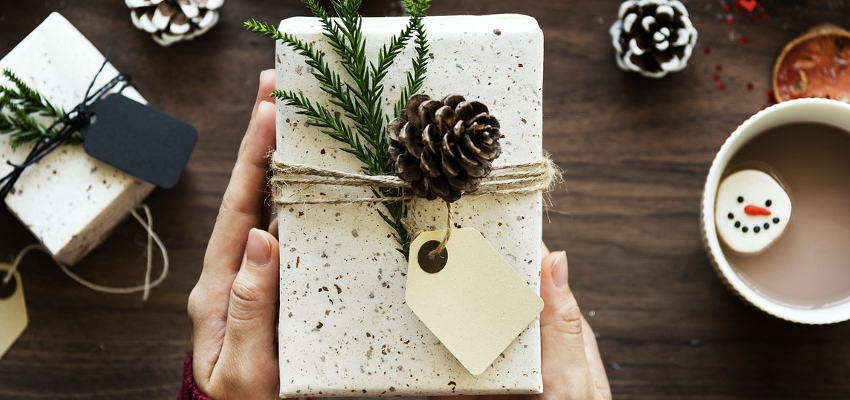 XVIII-wieczny zwyczaj
Zwyczaj dawania prezentów 6 grudnia ma swoje korzenie już w XVIII wieku. Wiązał się on z upamiętnieniem szczodrobliwości biskupa Mikołaja, żyjącego w IV wieku w Azji Mniejszej. Przekazy mówią o tym, że mężczyzna udzielał potrzebującym bezinteresownej pomocy i stał się symbolem dobrego serca. 6 grudnia to data szczególna, ponieważ jest ona dniem śmierci Świętego Mikołaja. Na początku kult tego biskupa rozwinął się w kręgu chrześcijaństwa wschodniego, jednak później rozszerzył się niemal na cały świat. Obecnie tradycją jest zostawianie drobnych upominków bliskim osobom na przykład w butach.
Dlaczego warto obdarować bliską osobę?
A dlaczego ludzie obdarowują się prezentami? Czy chodzi wyłącznie o tradycję? Oczywiście, że nie! Powodów do czynienia miłych niespodzianek jest znacznie więcej! Przede wszystkim to niezwykle miły gest, dzięki któremu możesz okazać swoją sympatię wobec kogoś, kto znaczy dla Ciebie szczególnie wiele. To także dobry moment, aby się za coś odwdzięczyć albo przeprosić bliską osobę. Można również zwyczajnie chcieć wywołać naprawdę szeroki uśmiech na twarzy kogoś, kto jest Ci bliski! Wystarczy, że zostaniesz jego Świętym Mikołajem!
Jak uszczęśliwić kogoś, kto mieszka daleko?
No dobrze, o ile w przypadku osób, które mieszkają w tym samym bloku lub chociaż w sąsiedniej miejscowości, sprawienie miłego prezentu nie jest problemem, o tyle trudniej obdarować kogoś mieszkającego setki lub nawet tysiące kilometrów stąd. Co zrobić w takiej sytuacji? Bardzo dobrym pomysłem będzie skorzystanie z usług naszej kwiaciarni internetowej. W katalogu możesz znaleźć piękne kompozycje kwiatowe, a także świąteczne stroiki. Jeśli bliska Ci osoba jest fanem słodyczy - polecamy kosze, które są nimi wypełnione po brzegi. Wystarczy, że złożysz zamówienie, wybierając interesujący Cię produkt i określisz czas oraz miejsce jego dostawy.
6 grudnia to wyjątkowe święto i jedna z okazji, kiedy można sprawić wyjątkową przyjemność bliskiej osoby i wywołać uśmiech na jej twarzy. Zostań Świętym Mikołajem i wyślij wspaniały prezent!