Nie od dziś wiadomo, że Kleopatra swoją niezwykłą urodę zawdzięczała regularnym kąpielom pielęgnacyjnym. W zależności od tego, co dodamy do wanny, kąpiel może relaksować, pobudzać, łagodzić nerwy, a nawet upiększać. Odpowiednio przygotowana kąpiel może zamienić łazienką w domowe spa. Choć najbardziej prozaiczną funkcją kąpieli jest utrzymanie higieny, to jednak warto raz w tygodniu sprawić sobie przyjemność i uczynić z niej prawdziwą ceremonię. Taki relaks i chwile odprężenia można też przygotować dla bliskiej osoby.
Planując kąpiel powinno przeznaczyć się na nią sporo czasu. Bardzo ważna jest oprawa aromatycznego zabiegu. W łazience można ustawić kadzidełka oraz świece, a także włączyć relaksacyjną muzykę, aby stworzyć odpowiedni nastrój. To bardzo ważny elementy, który doda temu pielęgnacyjnemu rytuałowi niezwykłej atmosfery. Kąpiel w ciepłym świetle świec i aromatycznym zapachu pozwoli się zrelaksować i odzyskać wewnętrzną równowagę.
Kąpiel w płatkach róży powinna być nie tylko rytuałem pielęgnacyjnym, jaki stosuje się ?od święta?. Zabieg ten przynosi skórze solidną dawkę odżywienia, której nie podaruje żaden balsam odżywczy, więc warto go przeprowadzać tak często, jak to tylko możliwe.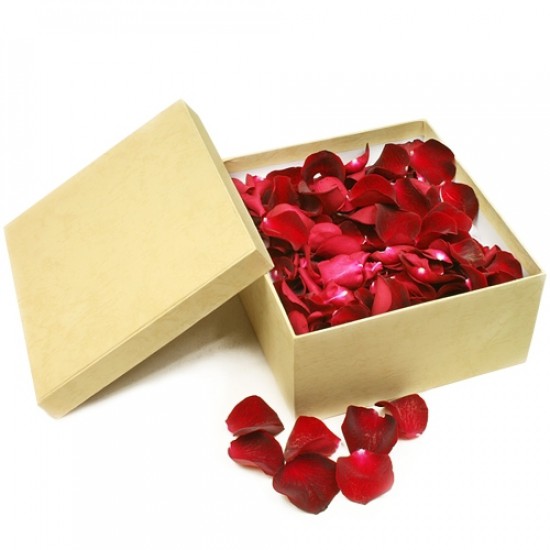 Płatki czerwonej róży mają działanie ściągające skórę i antyseptyczne. Ponadto nawilżają i wzmacniają skórę. Olejki eteryczne zrobione z róż, kwiatów o urzekającym zapachu mają właściwości regenerujące skórę. Ponadto rozjaśniają przebarwienia skóry i leczą pękające naczynka. Olejek różany pobudza produkcję kolagenu, czyli działa przeciwzmarszczkowo i przyspiesza regenerację skóry. Do tego roślina ta ma działanie tonizujące, a więc pomaga uporać się z takimi dolegliwościami, jak trądzik czy nadmierne wydzielanie sebum.
Zabieg ten jest szczególnie polecany w okresie letnim, kiedy skóra jest wysuszona i brakuje jej witamin po intensywnym okresie opalania ciała. Kąpiel to jednak nadaje się do stosowania przez cały rok, gdyż dzięki niej skóra staje się jedwabista i odprężona.
Jak przygotować różaną kąpiel w domu?
Wystarczy napełnić wannę ciepłą, ale nie gorącą wodą. Następnie wrzucić do wody płatki róży i wlać kilka kropelek olejku aromatycznego (np. lawendowego ? wspaniale relaksuje i odświeża). Kąpiel można również wzbogacić w mleko, bogate w tak cenne elementy jak proteiny, wapń i witaminy. Jego składniki doskonale wchłaniają się w skórę, upiększając ją i regenerując. Wystarczy wsypać do wanny całe opakowanie tłustego mleka w proszku.
Po takiej kąpieli skóra będzie odżywiona, delikatna i miękka w dotyku. Ciało odzyska siły, a umysł równowagę. Po zabiegu ciało powinno się delikatnie osuszyć ręcznikiem. Nie zaszkodzi także użyć balsamów na bazie esencji z róży, które pozwolą cieszyć się zapachem kwiatów jeszcze dłużej.
Kąpiel w płatkach róży nie sprawdza się w przypadku wanny z hydromasażem, gdyż płatki mogą zapychać dysze. W tej sytuacji dobrze przygotować napar z kwiatów, który następnie dodaje się do gorącej wody wraz z olejkami eterycznymi. Dobrym pomysłem jest także umieszczenie płatków w bawełnianym woreczku tuż pod kranem, tak, by esencja spłynęła do wanny wraz ze strumieniem wody.