W dzisiejszych czasach zdecydowanie zbyt rzadko okazujemy wdzięczność. Warto to zmienić i zacząć dziękować wszystkim tym, którzy pomogli nam rozwiązać jakiś problem, wspierali nas w trudnych chwilach lub po prostu codziennie czynią nasze życie lepszym. Najprostszym sposobem na to jest wręczenie takim osobom odpowiedniego bukietu. Jakie kwiaty dobrać do podziękowań?
Jak podziękować kwiatami?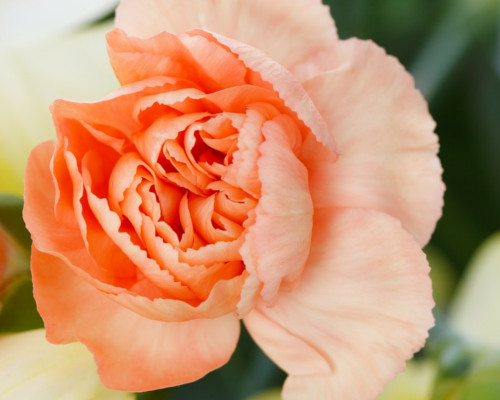 Gdy ktoś wyciągnie nas z jakiejś opresji, warto jak najszybciej wręczyć mu bukiet, bo odwlekanie tego najprawdopodobniej sprawi, że zapomnimy okazać należną tej osobie wdzięczność. Jeśli nie ma okazji do spotkania się w cztery oczy, można przesłać bukiet wybrany na stronie internetowej poprzez kuriera, co może być zresztą nawet lepszym rozwiązaniem, bo nadaje to prezentowi wyjątkowości i odrobiny tajemniczości. Warto też raz na jakiś czas zorganizować taką niespodziankę bez okazji - ot, żeby pokazać, że doceniamy czyjąś obecność lub codzienną pomoc.
Jakie kwiaty na podziękowanie?
Sam bukiet nie musi być duży, nawet jeśli nasza wdzięczność jest ogromna - liczy się gest i lepiej zamiast na imponującą liczbę kwiatów nastawić się na wybranie odpowiedniego gatunku ze względu na symbolikę lub gust danej osoby. Według słownika znaczeń warto dziękować następującymi kwiatami: białą chryzantemą, która oznacza wdzięczność, czerwonym goździkiem symbolizującym gorące podziękowania lub pięknymi gerberami. Równie dobrze jednak można wybrać bukiet złożony z innych gatunków i tu najlepiej postawić na kwiaty, które są szczególnie cenione przez kogoś, kogo chcemy nimi obdarować. Jeśli nie znamy jego upodobań, nic straconego. Wystarczy wybrać ładną kompozycję, która wpisuje się w charakter naszych podziękowań - inne kwiaty wręczymy swojej partnerce, a inne promotorowi po obronie pracy.
Wyrażanie wdzięczności kwiatami
Przy okazywaniu wdzi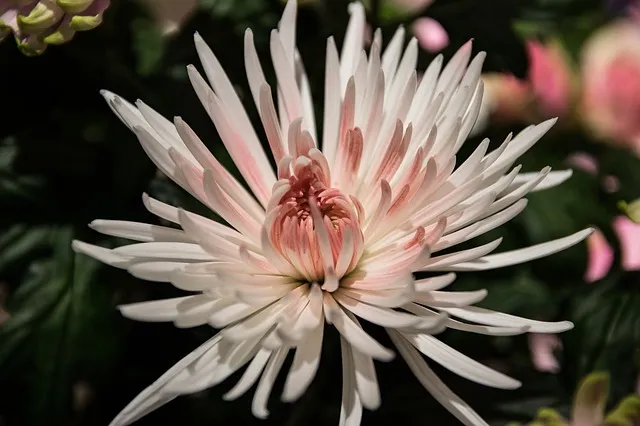 ęczności za pośrednictwem kwiatów obowiązuje niemal pełna dowolność co do wielkości i zawartości bukietu. Niemal, bo wręczając taki podarunek można "powiedzieć za dużo" i mocno przesadzić lub wywołać zmieszanie u drugiej osoby. Przykładowo, promotorowi czy lekarzowi nie wypada dawać ogromnego bukietu czerwonych róż, a nauczycielowi lepiej nie wręczać kompozycji złożonej ze 100 sztuk kwiatów. Należy pamiętać, że docenianie kogoś nie powinno zobowiązywać drugiej strony do wdzięczności za podziękowania!
Kwiaty są jednym z najlepszych sposobów na okazanie wdzięczności za pomocny gest lub obecność. Warto dziękować, bo akt ten nie tylko sprawia przyjemność osobie, której jesteśmy wdzięczni, ale i nam samym daje radość z jej uśmiechu. To co, komu chcesz dziś podziękować?